OT presents annual awards at Barbara Sexton Lecture
As part of the School of Occupational Therapy's annual Barbara Sexton Lecture, two awards were handed out to recognize excellence in teaching and clinical practice education.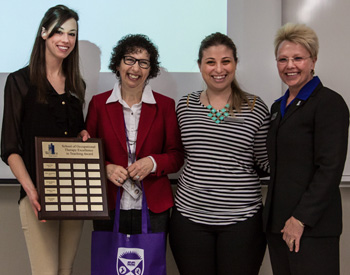 The School of Occupational Therapy Excellence in Teaching Award was presented to Lisa Klinger, a lecturer in the School of Occupational Therapy and chair of the MScOT Curriculum Committee. The award, given out annually by the School of Occupational Therapy Students' Council, recognized Klinger for her contributions to advancing the MScOT program and her dedication to providing students with the best learning experience possible.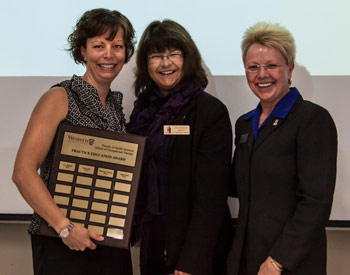 Also presented at the conference was the Practice Education Award, which recognizes outstanding contributions to teaching clinical skills to students in the MScOT program. The 2014 recipients of the award were Rebecca Timbeck and Leslie Kirley, both of whom are devoted to helping students in the program be the best clinicians possible.
Congratulations to all the award winners for helping make Western's MScOT program an international leader.