Welcome Home to Western
From FHS Dean Jim Weese
Welcome to the Faculty of Health Sciences! One of the most exciting aspects of being an educator is welcoming a new class of students to campus each September and to feel the energy that comes with an influx of enthusiasm and nervousness. It is a truly special time and I hope you are able to feel the same excitement I do as you begin the next stage of your academic career.
At the foundation of all we do in the Faculty of Health Sciences are our students. Your professors, instructors and administrators are here for you. Be curious. Challenge us. Ask questions. It is our job to help you find the answers and help you develop, both as students and individuals. You are our top priority and we continually search for new ways to enhance your learning experience. It might surprise you to know that we learn as much from you as you do from us. Help us keep learning!
The Faculty of Health Sciences consists of six schools – Health Studies, Kinesiology, Nursing, Communication Sciences and Disorders, Occupational Therapy and Physical Therapy – and an interdisciplinary graduate program in Health & Rehabilitation Sciences. You are part of a much larger family here at Western that has a lot in common and thrives on a spirit of collaboration.
We know that learning happens both in and out of the classroom and I encourage you to extend your friendships and experiences beyond the walls of your program. Getting involved with the Faculty of Health Sciences Students' Council is a tremendous way to do this, but there are many other groups on campus and in the community that have the potential to provide you with relationships and memories that will last a lifetime.
It is our mission to make the Faculty of Health Sciences a great place to work, study, learn and grow for all our members. For students, we do this through a commitment to creating an environment for you to thrive, both academically and socially. We know that you are our future, and we are invested in creating brighter tomorrows.
Yours in Health Sciences,
Jim Weese, PhD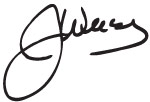 Professor and Dean
Faculty of Health Sciences