Shannon L. Sibbald, PhD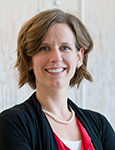 Assistant Professor
School of Health Studies
Education
MSc, PhD (Toronto)
BHSc (Western)
Academic Appointments
Supervising Graduate Students
Research Interests 
Health and Health Systems

Public Health, Health Promotion and Population Ethics

Interdisciplinary Research

Combining the methods and theories from a variety of disciplines to create innovative solutions to health systems challenges

Knowledge to Action and Implementation Science

How communities of practice share knowledge
How knowledge flows through primary health teams
How communities engage with the health system (and vice versa)

Integrated Knowledge Work

How policy makers use evidence in decision making
How executive leaders manage organizational knowledge 
Research Affiliations
Lab for Knowledge Translation in Health
Teaching Areas
Health Policy
Health Promotion
Health Communication
Program Evaluation
Health Occupations
Health Management
Knowledge Translation/Implementation Science
Professional Activities
Collaborative Health Care Improvement Partnerships (CHIPs) Working Group
Knowledge Translation Trainee Collaboration
Dreamcatcher Mentoring (CIHR Synapse Program), Mentor
Canadian College of Health Leaders, Southwest Chapter Executive
Recent Publications
Sibbald, S., Graham, R. & Sylvester, S. (2013). The relationship between Canadian nursing and management: A snap-shot from 50 years ago. Healthcare Management Forum. 26(3), 157-163.
Sibbald, S.L., MacPhearson, C. & Kothari, A. (2013). Ontario primary care reform and quality improvement activities: An Environmental Scan. BMC Health Services Research, 13, 209.
Wathen, C.N., MacGregor, J.C.D., Sibbald, S.L. & MacMillan, H.L. (2013). Exploring the uptake and framing of research evidence on universal screening for intimate partner violence against women: a knowledge translation case study. Health Research Policy and Systems, 11, 13.
Sibbald, S.L., Wathen, C.N. Kothari, A. & Day, A.B. (2013). Knowledge Flow & Exchange in Interdisciplinary Primary Health Care Teams: An Exploratory Study. Journal of the Medical Library Association, 101(2), 128-37.
Kothari, A., Rudman, D., Dobbins, M., Rouse, M., Sibbald, S. & Edwards, N. (2012). The Use of Tacit and Explicit Knowledge in Public Health: A Qualitative Study. Implementation Science, 7, 20.