Shannon L. Sibbald, PhD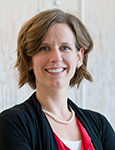 Assistant Professor
School of Health Studies
Education
MSc, PhD (Toronto)
BHSc (Western)
Academic Appointments
Supervising Graduate Students
Research Interests 
Interdisciplinary Health and Health Systems Research


Combining the methods and theories from a variety of disciplines to create innovative solutions to health systems challenges

Implementation Science

How teams access, share, store and use knowledge

Interprofessional Teams

How high performing health care teams work
How current education and training can prepare students for interprofessional work
Research Affiliations
Lab for Knowledge Translation in Health
Teaching Areas
Health Policy, Management & Evaluation
Health Promotion and Communication
Developing Healthy Communities
Knowledge Translation/Implementation Science
Professional Activities
Collaborative Health Care Improvement Partnerships (CHIPs) Working Group
Dreamcatcher Mentoring (CIHR Synapse Program), Mentor
Canadian College of Health Leaders, Southwest Chapter Executive
Recent Publications
Kothari A, Boyko JA, Conklin J, Stolee P & Sibbald SL. (2015). Communities of practice for supporting health systems change: A missed opportunity. Health Research Policy and Systems, 13, 33, 2015.
Boyko JA, Sibbald SL & Graham R. (2015). A sense-making framework for grass-roots HPH networks. Clinical Health Promotion Centre, 5(1), 26-29.
Kothari A, Hovanec N, Sibbald S, Donelle L & Tucker T. (2015). Process Evaluation of Implementing Knowledge Management Tools in Public Health. Knowledge Management Research and Practice, 27 April 2015; doi: 10.1057/kmrp.2015.4.
Sibbald S, Peirson L & *Boyko J. (2015). Squaring circles: The gap for interdisciplinary trainees in a discipline-driven academy. International Journal of Higher Education, 4(3), 63-67. http://www.sciedu.ca/journal/index.php/ijhe/article/view/6767/4362
Sibbald SL, Tetroe J & Graham ID. (2014). Research funder required research partnerships: a qualitative inquiry. Implementation Science, 9, 176. http://www.implementationscience.com/content/9/1/176
Sibbald S, Wathen N & Kothari A. (2015). An empirically based model for knowledge management in health care organizations. Health Care Management Review, doi: 10.1097/HMR.0000000000000046, March.
Graham R, Sibbald SL & Patel P. (2015). Public health partnerships: Does the evidence justify the enthusiasm? Healthcare Management Forum, 28(2), 79-81. http://hmf.sagepub.com/cgi/pmidlookup?view=long&pmid=25838579
Sibbald SL, MacGregor J, Surmacz M & Wathen N. (2014). Into the grey: A modified approach to citation analysis to maximize understanding of research impact. Journal of Medical Library Association, 103(1), 49-54.
Hines DD & Sibbald SL. (2015). Citizen Science: Exploring its application as a tool for prodromic surveillance of vector borne disease. Canada Communicable Disease Report, 41(3), 42-67.
Sibbald S & Kothari A. (2015). Creating, synthesizing and sharing: The management of knowledge in public health. Public Health Nursing, (32)4, 339-348.
Sapru IS, Cassidy K & Sibbald SL. (2015). Perceived Barriers to Accessing Specialized Medical Care in Rural Communities of Ontario: A Pilot Study. WURJ: Health and Natural Sciences, 5(1), Article 4. http://ir.lib.uwo.ca/wurjhns/vol5/iss1/4/
Graham R, Boyko J & Sibbald SL. (2014). Health promoting hospitals in Canada: A proud past, an uncertain future. Clinical Health Promotion, 4(2), 70-75.