Procurement Services: Purchasing Card (P-card)



VISA Purchasing Card allows you to obtain your goods more quickly and pay for them immediately while providing you the flexibility to make purchases at your convenience. The P-card may be used at any authorized vendor who accepts VISA. There is no cost to you. As an alternative to petty cash or a purchase order consider using the P-card for your next low dollar purchase.

 

Restrictions on the Purchasing Card are limited to: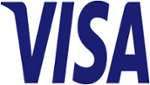 any item exceeding $5000
travel and entertainment expenses (airline tickets, vehicle rentals, hotels, restaurants)
personal purchases
cash advances
radioactive materials, narcotics or dangerous goods
supplies available from contracted suppliers
purchase of foreign goods, except those approved by Customs
purchase of equipment
To apply for the card contact the Procurement Services Administrator, or print the forms and guidelines below and mail the completed application to:

Erica Watson - Procurement Services Administrator
ewatso25@uwo.ca
519-661-2111 Ext. 88563
Suite 6100, Support Services Building
Related Documents and Forms
FAQ's
Policies and Procedures Preparing to Buy After the Buy Customs & LogisticsResearch Grants & Budgets
the Resource Library
What's this?
Related Services
Contact Us
6100 Support Services Building
Tel: 519-661-2038
financial.services@uwo.ca

Staff Directory

A Member of:
Also of interest: