Parking Tip of the Month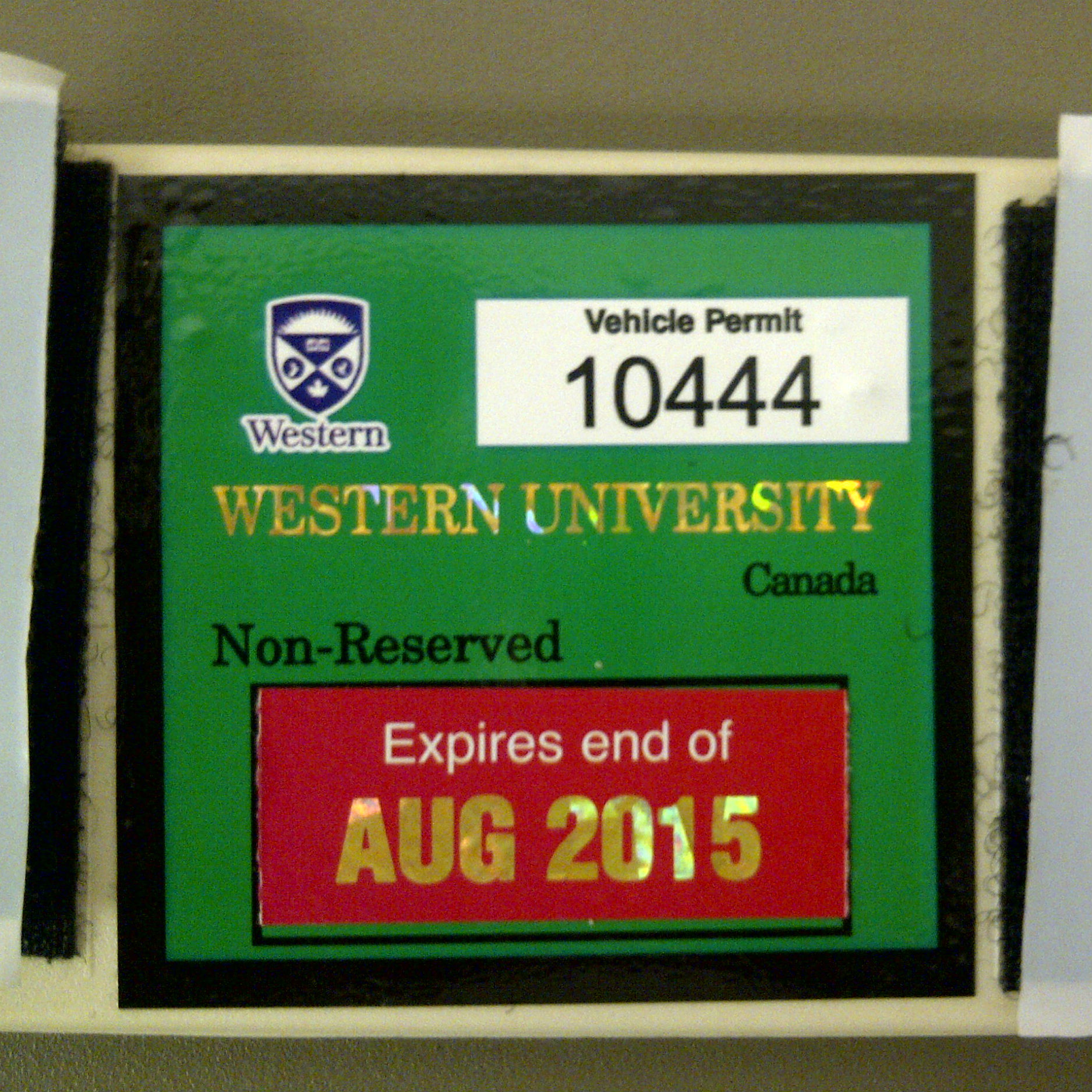 Yay! You've received your bright and shiny new Western parking permit and/or your permit renewal sticker! Just remember:  your permit must be displayed properly at all times on the driver's side of the windshield or dashboard. Enforcement staff need to be able to see your "Vehicle Permit Number" (top right of the transponder) as well as the permit validation sticker (which shows the permit expiry month) or you risk being ticketed. Don't let a parking ticket ruin your day!
Announcements
Notice of closure

Western Parking and Visitor Services, along with the Keys counter, will be closed on Wednesday, October 22nd from 10:00 am until noon, for a staff meeting. We apologize for any inconvenience. Please utilize our online services during this time. Thank you!
What We Offer