Areas of Study
Feminist Philosophy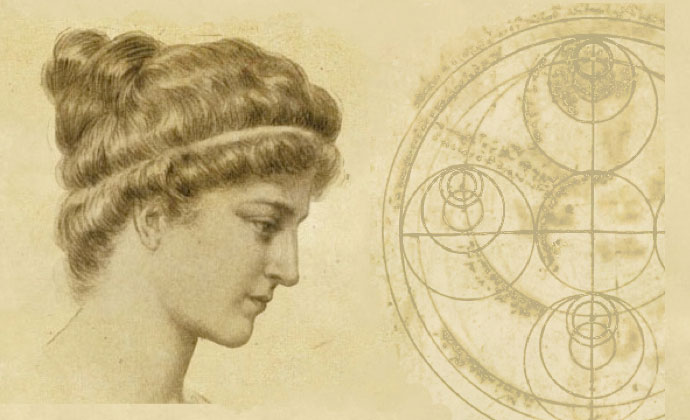 According to Alison Jaggar and Iris Young (Introduction, /A Companion to Feminist Philosophy/, Blackwell, 1998) , feminist philosophy began with the extension of traditional concepts, and the use of traditional philosophical methods, to address issues of concern to women and then moved on to examine sources of bias within the concepts and methods themselves. Feminist writing in philosophy crosses traditional divisions within philosophy and includes work in ethics, political philosophy, philosophy of mind, epistemology, metaphysics, and philosophy of science. Feminist philosophy is a relatively new field of specialization within Philosophy. The Department at Western has six philosophers whose work is either directly in this field or is connected to it. We are ranked by The Philosophical Gourmet, a catalogue of graduate programs in the English speaking world, as being one of only 27 departments having strength in feminist philosophy.
Faculty
Samantha Brennan
Helen Fielding
Tracy Isaacs
Carolyn McLeod
Kathleen Okruhlik
Recent Graduate Courses
2011-12

Gender and Race (McLeod)
Feminist Critiques of Science (Okruhlik)
2010-2011

Phenomenology & Art (Fielding)
Global Feminist Ethics (Isaacs)
Feminist Ethics, Family Justice and Alternative Family Values (Brennan)
---
History of Philosophy
The Philosophy Department at the University of Western Ontario is a major centre for the study of the History of Philosophy. We have one the largest contingents of scholars specializing in the History of Philosophy in North America, offering graduate students the opportunity to study a wide range of topics, figures, and historical periods. Although we have internationally recognized expertise in many of the more traditional areas in the History of Philosophy (e.g. Aristotle, Descartes, Kant), we also emphasize the work of those whose contributions to philosophy have been hitherto underappreciated, including Alexander of Aphrodisias, Simplicius, Buridan, Wolff, Bayle, Condillac, and Sidgwick. The department also has a long tradition of interaction between History of Philosophy and Philosophy of Science, with many faculty members in the History of Philosophy pursuing research in such areas as philosophy of physics, philosophy of biology, space-time, perception, mental representation and cognition, and general philosophy of science. All of this makes studying the History of Philosophy at Western a unique and rewarding experience for graduates and undergraduates alike.
Faculty
Robert DiSalle
Corey Dyck
Lorne Falkenstein
William Harper
Devin Henry
Benjamin Hill
Dennis Klimchuk
Henrik Lagerlund
Kathleen Okruhlik
Anthony Skelton
Christopher Smeenk
John Thorp
Antonio Calcagno
Recent Graduate Courses
2013-2014

 Plato's Philebus: Pleasure and the Good Life (Henry)
Philosophical Foundations of Modern Physics (DiSalle)
Utility, Liberty, Equality - The Case of J. S. Mill (Skelton)

2011-2012



    Practical Reasoning (Nielsen)
    Kant and the Philosophy of Mind (Dyck)
    Hume and Reid on Mental Representation (Falkenstein)
    A Survey of Philosophy of Biology (Henry)
    Kant's Practical Philosophy (Klimchuk)
    Medieval and Early Modern Logic and Semantics (Lagerlund)
    Practical Reasoning (Nielsen)
    Celebrated Texts of Aristotle (Thorp)
2010-2011



Theories of Visual Perception from Descartes to Reid (Falkenstein)
Hobbes and Later Aritotelian Philosophy of Mind (Lagerlund)
Ancient Ethics (Nielsen)
Kant's First Critique (Dyck)
Research Groups
Upper Canada Society for Ancient and Medieval Philosophy (UCSAMP)
Descartes Research Group
---
Moral, Political, and Legal Philosophy
Moral, Political, and Legal Philosophy at Western investigates historical and contemporary issues within each of these three areas as well as the close relationships among these areas. Work in moral philosophy encompasses both examinations of contemporary normative theory and meta-ethics and historical inquiries that are devoted to detailed understandings of ethical positions and their contemporary relevance and defensibility. Our resources in Moral, Political and Legal Philosophy benefit significantly from and complement the Department's strength in history of philosophy. We offer instruction in and supervision of work in most periods in the history of ethics, including ancient, early modern, and contemporary ethics.
In addition, the Department is strong in 'applied' areas of ethics, broadly construed. Many of our faculty members work on theoretical and practical topics in bioethics and, in the areas of political philosophy and philosophy of law, on topics such as globalization and the legitimacy of judicial review. In political philosophy the Department has a cooperative arrangement with the Department of Political Science that allows students to take its political theory courses. In legal philosophy several faculty members participate actively in the Faculty of Law through joint and cross appointments that carry teaching and research responsibilities, as well as through membership on the editorial board of the Canadian Journal of Law and Jurisprudence.
Moral, Political, and Legal Philosophy at Western has three distinctive features. One is its substantial overlap with our Field of Feminist Philosophy whereby Western's considerable expertise in feminist philosophy and ethics is brought to bear on moral, political, and legal issues. Another is the convergence of expertise in ethics with our Field of Philosophy of Mind, which promises to bring new insights to core issues in action theory, moral psychology, and theories of the self. This collaboration also extends to practical moral problems that arise in the context of mental health conditions such as autism and post-traumatic stress disorder. And the third distinctive feature of Moral, Political, and Legal Philosophy at Western is the membership of many of our faculty members and graduate students in the Rotman Institute for Science and Values, our centre devoted to the interdisciplinary investigation of ethical and epistemological issues in contemporary science.
Faculty
Andrew Botterell
Samantha Brennan
Barry Hoffmaster
Tracy Isaacs
Dennis Klimchuk
Carolyn McLeod
Michael Milde
Anthony Skelton
Charles Weijer
Charles Jones
Richard Vernon
Recent Graduate Courses
2013-2014

Political Philosophy (Milde)
Sexual Citizenship (Brennan)
Utility, Liberty, Equality - The Case of J. S. Mill (Skelton)

2011-12

Re-reasoning Ethics (Hoffmaster)
Rawls: Old and New (Milde)
Promises, Promises: Sidgwick, Ross, Scanlon (Skelton)
2010-2011

Moore's Ethics (Skelton)
Free Will (Thorp)
Research Groups
Bioethics Research Group
Moral, Political and Legal Philosophy Research Group
---
Philosophy of Mind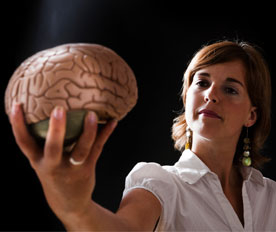 Philosophy of Mind at Western builds on two foundations. The first is standard in the Anglo-American tradition, namely canonical contemporary work on issues such as mental content, consciousness and mind-body relations. All graduate students pursuing Philosophy of Mind here will be expected to master this essential material. The second foundation is less commonplace. We see contemporary Philosophy of Mind as emerging from a long and rich historical tradition in Western philosophy. Of particular interest at UWO are debates about the mind which stretch from the Ancient Greeks, through the Middle Ages and up to the Early Modern period.
In addition, Philosophy of Mind at Western encompasses a range of connections. We tackle issues in the cognitive sciences, such as the emotions, modularity, innateness and perception. We work at the interface of "core" philosophy of mind with ethics: in particular, in action theory, moral psychology and theories of the self. And, finally, Philosophy of Mind here at Western places a unique emphasis on those philosophical issues about the mind which relate to mental health, e.g., autism, post-traumatic stress disorder and psychiatric illness.
Faculty
Gillian Barker
David Bourget
Louis Charland
Corey Dyck
Lorne Falkenstein
Benjamin Hill
Tracy Isaacs
Henrik Lagerlund
Carolyn McLeod
Angela Mendelovici
Rob Stainton
John Thorp
Chris Viger
Recent Graduate Courses
2011-12

Hume and Reid on Mental Representation (Falkenstein)
Practical Reasoning (Nielsen)
The Semantics-Pragmatics Boundary (Stainton)
Consciousness (Viger)
Kant and the Philosophy of Mind (Dyck)
2010-2011

Contemporary Externalism About Mental Content (Hill)
Problems in Philosophy: Mental Representation (Mendelovici)
Philosophy of Perception: Sensations as Colour Bearers (Nicholas)
The Language of Thought (Viger)
Research Groups
Achilles Project
Language and Cognition Research Group
Descartes Research Group
Moral, Political and Legal Philosophy Research Group
---
Philosophy of Science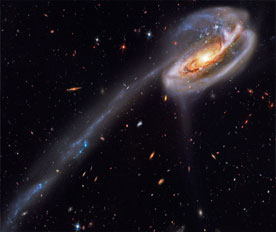 Philosophy of Science is the study of conceptual and methodological issues arising from scientific theories and scientific practice. It embraces both topics specific to particular sciences, and general issues of relevance to all the sciences. The Department of Philosophy at Western has long been recognized as Canada's preeminent centre for the study of Philosophy of Science, and as among the world's leading programmes in Philosophy of Science.
The department has strength in history and philosophy of physics, logic and foundations of mathematics, scientific methodology, and philosophy of biology. The Department maintains close ties with the Rotman Institute of Philosophy, which is committed to fostering and supporting dialogue and collaboration between philosophers and scientists, and building bridges between the humanities and the sciences.
At the University of Western Ontario, we believe that Philosophy of Science requires active engagement with contemporary science and scientists, and with the history of science. Philosophers of science at Western maintain active contact with faculty members in Biology, Applied Mathematics, Mathematics, Physics and Astronomy, Medicine, Epidemiology and Biostatistics, Psychology, and Linguistics, and with the Perimeter Institute for Theoretical Physics.
The department hosts an annual conference, Contemporary Issues in the Philosophy of Physics, which is held in conjunction with a graduate conference on the Philosophy of Logic, Mathematics, and Physics.
Faculty
Gillian Barker
John Bell
Louis Charland
Eric Desjardins
Robert DiSalle
Carl Hoefer
Wayne Myrvold
Kathleen Okruhlik
Stathis Psillos
Chris Smeenk
Rob Stainton
Chris Viger
Charles Weijer
Emeritus: 

William Demopoulos
William Harper
Recent Graduate Courses
2013-2014

Philosophy of Neuroscience (Sullivan)
Philosophy of Mathematics (Bell)

2011-2012

Advanced Topics in Logic (Bell)
Science and Values (Barker)
Environmental Philosophy (Desjardins)
Philosophical Foundations of Modern Physics (DiSalle)
Philosophy of Probability (Myrvold)A Survey of Philosophy of Biology (Henry)
Feminist Critiques of Science (Okruhlik)
2010-2011

Philosophy of Psychiatry (Charland)
Darwin's On the Origins of the Species (Henry)
Empiricism in the Philosophy of Science (Smeenk)
Evolutionary Perspectives on Epistemology & Ethics (Barker)
Philosophy of Mathematics (Bell)
Varieties of Voluntarism in Philosophy of Science (Okruhlik)
The Problem of Historiocity in Biology and Economics (Desjardins)
Evolutionary Game Theory (Harper)