Location and Directions
Located on the ground level of the D.B. Weldon Library, the Pride Library is located as shown below: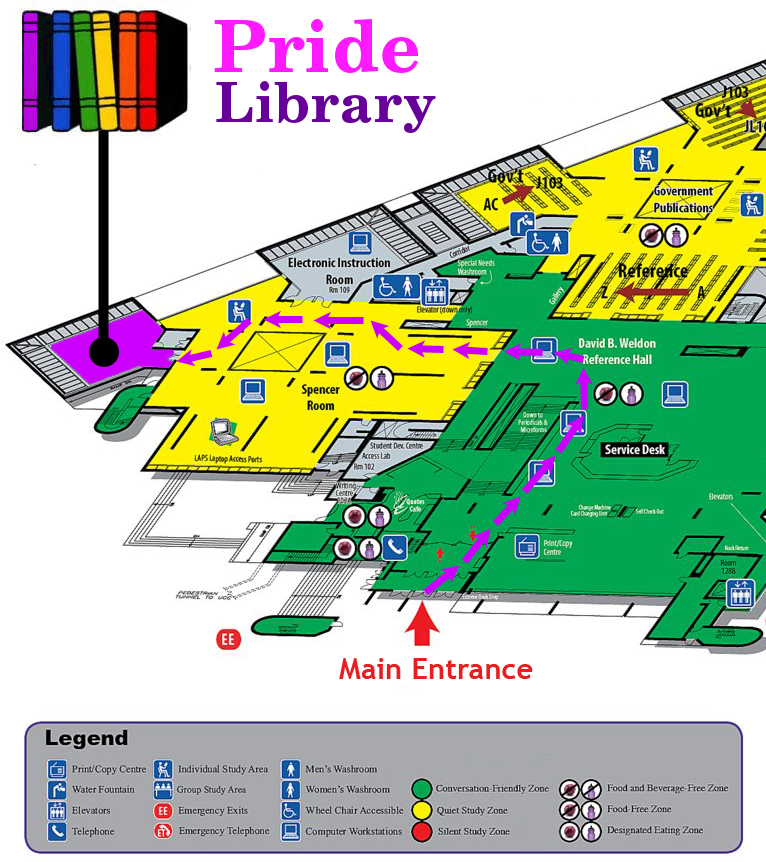 For maps of Western campus, Western Visitor Parking, or driving directions to Western, please click here to access UWO's campus maps.

Donate to the Pride Library
The library is made possible by donations from across Canada and around the world. Click here to make a cash gift using the University's secure online donation page.  Direct your gift to New Gift > Arts and Humanities > Pride Library.
The library relies on donations of materials from the community to build its collections. Click here for details.