Chancellor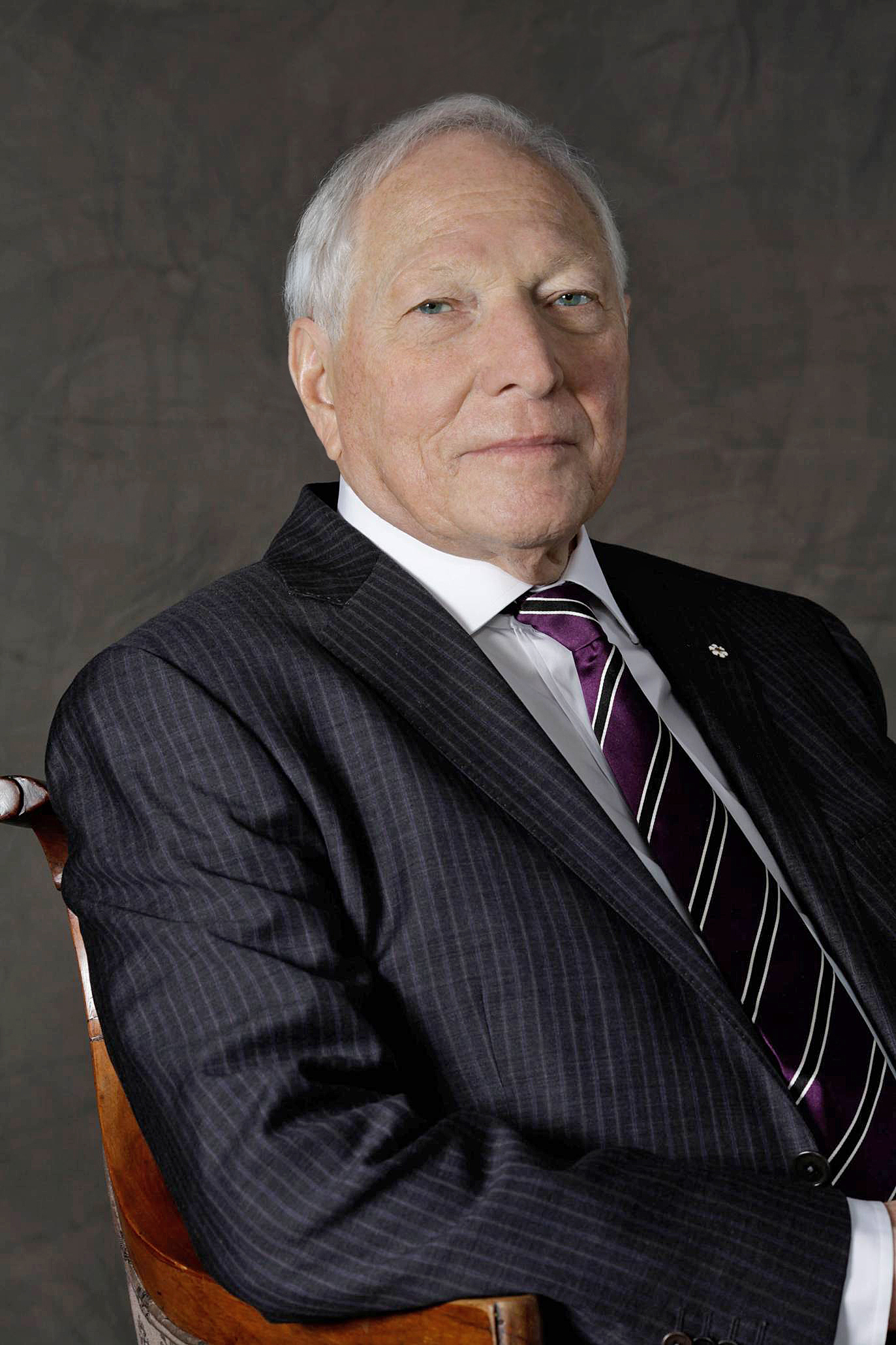 Joseph L. Rotman, Canadian businessman and philanthropist, has been named the 21st chancellor of The University of Western Ontario. He will begin his four-year term July 1, 2012.
Born in Toronto, Rotman earned a BA from Western in 1957 and an M.Comm. from the University of Toronto in 1960. During 1960-61, he studied at the Columbia University Graduate School of Business in the Ph.D. program. He was awarded an honorary LLD from Western in 2009. The Rotman Institute of Philosophy – Engaging Science, based within Western's internationally-ranked Department of Philosophy, is named in his honour.
Rotman is Chair of Roy-L Capital Corporation, a private family investment company. He launched his business career in 1962 and has been involved in establishing a number of private and public companies active in oil trading, petroleum distribution, oil and gas exploration, merchant banking, real estate and venture capital. He was appointed an Officer of the Order of Canada in 1995 and inducted into the Canadian Business Hall of Fame as a Companion in May 2009.  In July 2008, Rotman was appointed to a five-year term as Chair of the Canada Council for the Arts, the Crown Corporation that for more than half a century has been the principal conduit of federal support for Canada's professional artists and arts organizations.
Demonstrating his immense passion for the sciences, Rotman also serves as Chair of the Ontario Brain Institute and Chair of Grand Challenges Canada, a unique and independent not-for-profit organization dedicated to improving the health of people in developing countries through innovation.  Throughout his career, Rotman has applied his business experience to the advancement of Canadian life sciences research and the development of Canada's innovation and commercialization capacity by providing financial support and entrepreneurial guidance to the Baycrest Centre for Geriatric Care and the Rotman School of Management at the University of Toronto.
He is also recognized as a co-founder of MaRS (Medical and Related Sciences Discovery District) and has served tirelessly in various leadership roles with Aggregate Therapeutics Inc., Canadian Institute of Health Research, Canada Gairdner International Awards, Innovations Foundation University of Toronto, Ontario BIOCouncil, Ontario Genomics Institute, StemCell Network and The Ontario Brain Initiative. A co-founder of the Siminovitch Prize in Theatre, Rotman previously served as Chair of the Board of the Art Gallery of Ontario (1993-96) and a board member (1991-2000), as well as a board member of the Governor General's Performing Arts Awards (1996-98).
Rotman, whose term begins July 1, 2012, will be officially installed at the Autumn Convocation on Oct. 25, 2012 and serve a four-year term through 2016. He will succeed John Thompson, who has served the university since 2008 and whose term ends June 30, 2012.
The Roles and Responsibilitites of the Chancellor
The Chancellor is the honorary and symbolic head of the university.
The official duties include presiding at Convocation ceremonies to admit candidates to degrees, diplomas and certificates.  The Chancellor is an ex-officio voting member of the Board of Governors, the Senate and of certain committees of both governing bodies.