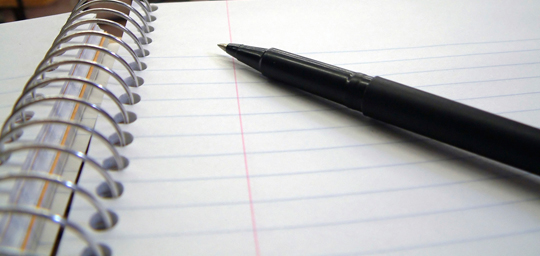 Western's Caucus on Women's Issues Essay Award
Women's Caucus Essay Awards
2013!
Award: $200.00 (for one graduate and one undergraduate student)
Submission Deadline: Tuesday 30 April 2013
Questions or more information:sloan@uwo.ca
The Women's Caucus Essay Award recognizes students whose creativity, scholarship and understanding of issues facing women in society and across cultures demonstrate a strong grasp of feminist theory and practice. Both graduate and undergraduate essays are invited and a prize will be awarded in each category.

Criteria:
Essay must by an original work (i.g. term paper, seminar paper) written within the current academic year
Maximum length: 3000 words - undergraduate, 6000 words - graduate
Essay must be on a topic that involves feminist research about women
Written in a scholarly but accessible style
Collaborative efforts welcome, award will be shared
Submissions welcome from any discipline
Please submit your essay to Marg Sloan by
Delivering your essay to the circulation desk in the D.B. Weldon Library to Marg Sloan's attention. Four paper copies (not electronic) are required.


OR Emailing your essay to sloan@uwo.ca in PDF format.


Including full contact information (email and phone number), your department, your student number and whether you are an undergraduate or graduate student.

Previous Essay Award Winners
Click on the winner's name to read the essay.
2000
Erin Tolley - The Influence of Political Culture on the Political Participation of Women in Two Provinces: A Case Study of New Brunswick and Saskatchewan
Murrielle Gaetane Michaud - Washerwomen and Whoremongers: The Personal Journal of Xanthippe
2001
Zena Sharman - Madness, Violence, and the Myth of the "Good" Mother: Media Representations of Dr. Suzanne Killinger-Johnson
2002
Danielle Picard - The Man Who Played Well for a Woman: Billy Tipton's Life as a Passing Woman
2003
Jenna Flannigan - Artful Hunger: Exploring Cultural Influences and the Lives of Women Coping with Self-Harm
Lilianne Dang - Heaven and Earth: An Exploration of Race, Representation and Spectatorship
2004
Lauren Starr - Not Just Daddy's Little Girl: An Examination of the Barriers to Women's Political Participation and of the Women Who Overcame Them
Angela Turner - "Most People Need Constant Reminders Not To Presume Heterosexuality:" Institutionalized Heterosexuality, Lesbianism and the Oppression of Women In The Workforce
2005
Colleen Daniher - From Green Gables to Shangri-L.A.: Uncovering the Path of Feminism in Adolescent Literature
Zahra Kara - HiPhOP FeMiNiSm
Tammy Johnston - Listen to Their Stories: Foreign Exotic Dancers in Canada
2006
Sarah Gabhrial - Negotiating Feminist Identities in Islam: Questions and Conversations for an International Feminisms Project
2007
Elan Paulson - Digital Editing As Feminist Experimental Literary Adaptation
Carolyn Hill - A Feminist Invitation: A Painted Response to Feminist Invitations
2009
Undergraduate
Jennifer Birse - Erasing Difference: The Implications in White Cross-Racial Casting in Nolan's Anna Mae's Movement and Sears' Harlem Due

Honourable mention - Kate Schliecher
Graduate
Hilary Fair & Stefanie Spooner - Addressing Erasure: Trans Discrimination and Employment Policy in Canada
2010
Kate Hoad-Reddick- First Words: Silence and Speech in Margaret Atwood's The Handmaid's Tale and Maxine Hong Kingston's The Woman Warrior
2011
Undergraduate
Mona Murdoch for her essay Crossroads of Consumerism: The Intersection of Reality and Dream in "The Tiredness of Rosabel"
Graduate
Sara Rodriguesfor her essay From Vaginal Exception to Exceptional Vagina: The Biopolitics of Female Genital Cosmetic Surgery
2012
Undergraduate
Ashley Boyes for her essay A Congolese Woman's Hell: War Rape and its attack on the Body Politic.
Graduate
Hoda Malakouti-Nejad for her essay Tobacco use and women's health: an opportunity in international health promotion and a case study of tobacco policy in Canada.
Also from this web page:
Related Links
---