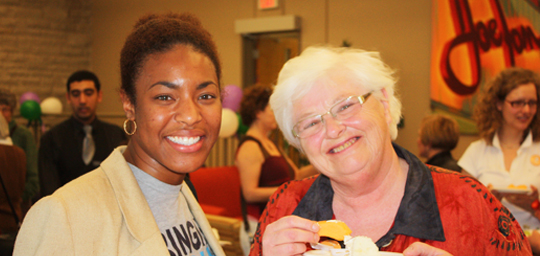 Join Western's Caucus on Women's Issues
Join Us!
Click HERE for our membership form.
Women employed either part-time or full-time by the University or its affiliates, or who are graduate or undergraduate students, are eligible for membership. The current membership includes staff, undergraduate students, graduate students and faculty members representing most academic and non-academic departments.
Membership Fees:
Graduate Student $5.00
Undergrd. Student $5.00
Modest income $15.00
Regular income $30.00
Sustaining member $40.00
Charter member $50.00
The membership fees are used to support WCWI programs and special initiatives, such as student awards; they also finance the refreshments offered at the Fall and Spring general meetings.
New members are always welcome!
To become a member, you need to print and fill out THIS form (same form as linked above) and send it with your membership dues to Caucus's Treasurer, Mahillah Rafek at SSC 3255.
Cheques should be made out to Western's Caucus on Women's Issues. Your membership will be processed as soon as we receives your dues.