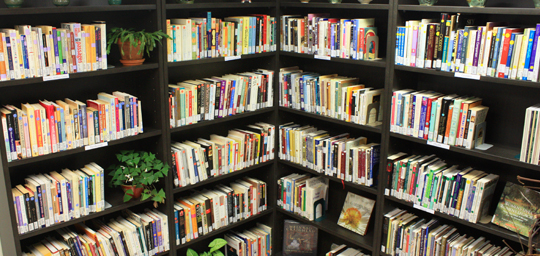 Welcome to Western's Caucus on Women's Issues
Voices of Diversity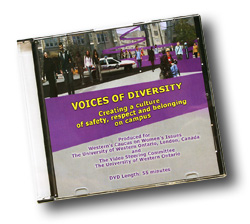 Provocative, insightful and highly personal, VOICES OF DIVERSITY: Creating a Culture of Safety, Respect and Belonging on Campus is a timely and unique video. The video challenges viewers to consider what it means to study, live and work at a Canadian university or college today.
Click HERE to for more information about the DVD.
Click HERE to view clips from the film.
To Order, click HERE
Note to Professors
Are you a professor at Western, Brescia, King's or Huron who has published on issues and topics related to women and/or gender?
Send us the information HERE so it may be included on this page.
Also from this web page:
Related Links
---