Workshops

The Office of Interprofessional Education and Practice (IPEP) creates opportunities for students across diverse health care fields to learn from each other and work in a collaborative setting. Workshops allow students to explore current topics and issues in health care, and encourages them to develop their skills as communicators, leaders and interprofessional colleagues.
Upcoming Workshops
Weight Stigma in Clinical Practice
Thursday, June 15, 2023
Multiple studies have found that healthcare providers hold weight stigmatizing attitudes, but few explore how weight stigma happens or how it may be disrupted. In this workshop clinicians and/or clinical instructors are invited to learn the existence of weight stigma in clinical practice and how to disrupt it from Zoe Leyland, PhD, and Eva Pila, PhD.
Workshop Facilitators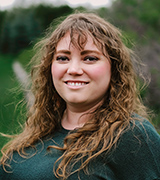 Zoe Leyland, PhD. As a Health Professional Education Scholar, Zoe Leyland is the Coordinator, Equity, Diversity, Inclusion, Decolonization, and Accessibility (EDIDA) and Interprofessional Education (IPE) in the Faculty of Health Sciences at Western University. She previously completed a postdoctoral fellowship with Dr. Patty Thille (University of Manitoba) where her primary work focused on weight stigma. Her PhD in Health Professional Education completed at Western University explored the lived experience of participating in pain education for healthcare learners with Dr. Dave Walton. She has extensive experience in health education and her work is primarily qualitative. She is passionate about creating a culture of empathy in health education, EDIDA, knowledge translation, and life-long learning. She takes an embodied approach to weight stigma given her own size and the health inequities she has endured.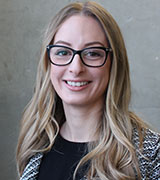 Eva Pila, PhD. As an assistant professor in the School of Kinesiology's Psychological Basis field, Eva Pila conducts research and trains graduate students in the Body Image & Health Lab. The objectives of her research are to (1) identify and target psychosocial and psychophysiological processes related to body image and physical activity experiences in the lab and in daily life, and (2) develop and test inclusive and equitable psychosocial interventions that are responsive to the unique needs of diverse bodied individuals. This research combines lab-based experimental approaches with intensive longitudinal observational work, and community- based naturalistic approaches to advance fundamental knowledge and practical applications of body-related experiences and psychosocial and mental health outcomes. Professor Pila's research focuses on community populations across the lifespan, athletes, and clinical populations, including individuals with eating disorders, mood disorders, and breast cancer. She is also an Editorial Board Member for Psychology of Sport and Exercise, Body Image: An International Journal of Research, and Sex Roles.
Learning Outcomes
By the end of this workshop, participants will understand the existence of weight stigma and learn ways to disrupt weight stigma in practice.
Workshop Details
Date: Thursday, June 15, 2023 (6:00 – 8:00 p.m. EST)
Location: Virtual via Zoom
Registration Fee: No cost for participants
Expected Audience: Clinicians/Clinical Instructors
Please register by Wednesday, June 14
It is strongly recommended that registration is for an individual and not groups as participation will be involved.
Registration Link: https://westernuniversity.zoom.us/meeting/register/tJUpf-Gtqz4vGNehLYvVoWh4SeBu93dWUcHU
A certificate of completion will be available to all workshop participants.
Questions? Please contact:
Zoe Leyland
EDIDA and Interprofessional Education Coordinator
Faculty of Health Sciences, Western University
zletwin@uwo.ca | 519 661-2111 x85593
Previous Workshops
Encountering the Complexities of Pain in Practice
This IPEP workshop introduces participants to concepts related to acute and chronic pain, including pain assessment tools and the unique social challenges faced by those experiencing pain. The workshop with provide participants with an opportunity to work amongst an interprofessional team to discuss a clinical case.
Workshop Facilitators: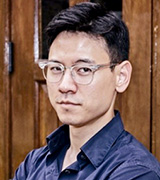 Joshua Lee, PT PhD, is a clinician scientist who investigates the link between biology, genetics, and long-term recovery in MSK trauma. He also works clinically at the London Intercommunity Health Centre, where he sees a varied and complex clientele that come from underserved communities.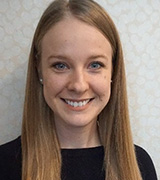 Nicole Seymour, RPh, is a Regional Clinical Coordinator and Adjunct Clinical Assistant Professor in the School of Pharmacy at the University of Waterloo. She provides one-on-one educational discussions as an academic detailer with the Centre for Effective Practice. She works directly with family physicians to address challenges of pain management seen in primary care. Her background as a hospital pharmacist helps bring perspective on supporting patients even when things are at their worst.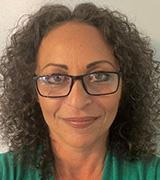 Jackie Alves has worked in Home and Community Supports, Health and Social Services for almost 30 years. She is particularly passionate about assisting people overcome barriers to living independently and with dignity in their communities and providing much needed support to family members. In Jackie's role as Program Outreach Officer with the Ontario Health's Southwest Self-Management Program, she works with her team to deliver programming to people with chronic conditions and their caregivers that provides people with the knowledge, skills and confidence to live healthier and happier lives.
Workshop Details
Date: Tuesday June 14th, 2022, from 6-8pm
Location: Virtual, via zoom
Registration: Open to Students in all Health-Related Disciplines
Cost: Free of Cost to Participants
Register in advance for this meeting – Please register by June 10, 2022
https://westernuniversity.zoom.us/meeting/register/tJYrfu-vqj8oHNNE7uY4bSEi9qXTUlwJaEsL
After registering, you will receive a confirmation email containing information about joining the meeting. A certificate of completion will be available to all workshop participants.
Questions?
Contact Samantha Doralp at sdoralp2@uwo.ca
Assistant Dean Interprofessional Education
Faculty of Health Sciences, Western University