Demand Management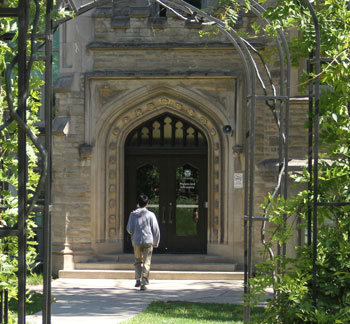 Western embarks on its seventh strategic summer conservation campaign – and is seeking support from building occupants.
Facilities Management continues to lead the initiative, cutting a portion of the University's multi-million dollar hydro bill.
In previous years, this strategic approach has mitigated roughly $2+ million in utility fees and we expect our combined actions can be as successful this year.
Facilities Management announces Demand Management strategy
---
Summer Conservation Forecast
The province is not expected to have energy peaks in the cooler months of the fall and winter. Facilities Management will continue to update and share the summer conservation forecast calendar once things pick up again in late Spring 2019.
| | | | | |
| --- | --- | --- | --- | --- |
| DATE | DATE | DATE | DATE | DATE |
| N/A | N/A | N/A | N/A | N/A |
Demand Management Information / FAQs
Resources
---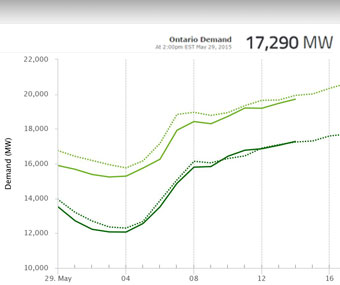 What is Demand Management?
It is a methodology used to forecast, plan and manage electrical demand. "Demand management" represents Facilities Management overall efforts and activities to protect its users and Western's infrastructure.
---
Why Demand Management?
It is important to manage how much electricity is drawn from the grid, as it affects the price of energy and the capacity of the grid to supply that power. Overloads in the electrical grid can lead to outages and damages to the infrastructure. Western is doing its part by monitoring and reducing its load when necessary to avoid problems in the province's grid.
Western also implements demand management during maintenance operations in the electrical high voltage infrastructure. In the past, this has prevented outages in parts of campus. Ensuring operations on campus can continue is a paramount objective for Facilities Management and demand management has contributed to this goal.
In addition, the electrical demands of Western during Ontario's peak demand hours determine a significant portion of the costs for the following year. Therefore, by reducing demand Western saves an average $2,000,000 per year. For more information on how our electrical costs are determined by our demand, visit http://www.ieso.ca/.
Demand Management efficiency intitaives are reducing Western's need for more energy infrastructure. As the campus grows it would be ntarul to add or expand substations and chillers to grow with it. By investing heavily in efficient systems and retrofitting/upgrading others, Western can continue to grow while drawing less energy from the grid.
---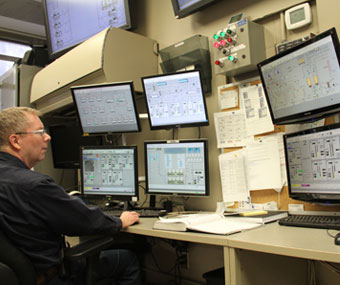 How Western takes action?
Over the years, Western has built capacity in its infrastructure to divert and reduce the flow of chilled water to the buildings. Over the last few years Facilities Management installed energy valves that regulate the flow and optimize the temperature differential.
More recently, the Power Plant has add an augmented automation sequence that will allowing chillers and valves to work at optimal efficiency with one another. The result is greater efficiency campus wide and energy conservation of about 40%.
Along with FM's retrofits and conservation efforts, the campus community continues to contribute by shutting down non-essential equipment, turning off lights, and lowering blinds. 
The campus community's involvement can impact energy consumption by as much as 15%. Here are some other simple considerations for energy conservation around the office;
Keep hydrated. Visit our bottle-less water stations throughout the day
Set the thermostat between 22 and 24 degrees Celsius
Shut down all non-essential equipment (coffee makers, printers, desk lamps, monitors, fans, etc.)
Unplug any research loads that do not need to be working during the night (if applicable)
Unplug all appliances in the kitchen (if applicable)
In days of extreme heat, keep windows, curtains and blinds closed to prevent your space warming up
Turn off all lights when leaving a room
---
Recognition and accolades
With your help, Western will continue to be recognized as a leader in electrical demand management. The following are a few recent accolades of which we are particularly proud:
---
Facilities Management's Twitter Feed
Follow Facilities Management on twitter (@westernufm) for frequent updates, Peak Day predictions, and other Demand Management related information - hashtag #westernuDM
`
Feedback