Why Global Health Systems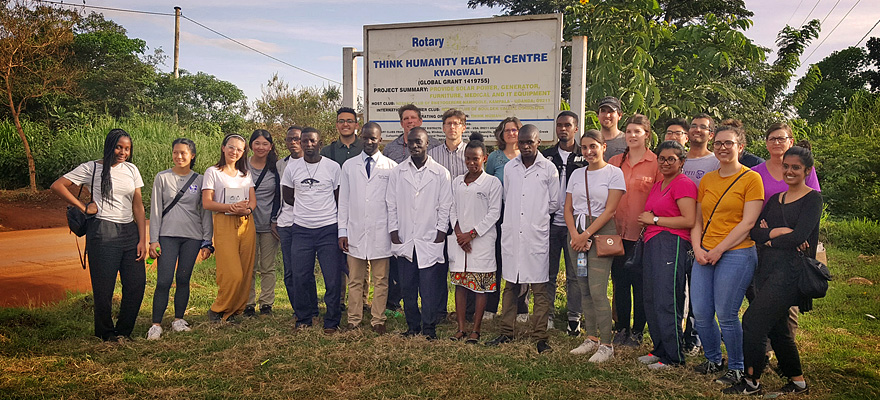 Launch your health systems-related career
The Global Health Systems specialization develops your:
Critical awareness of challenges facing low-to-middle income countries of the world, particularly within the African continent
Understanding of the tools and techniques to bridge research to policy within existing governance structures.
In this 12-month program, you will discuss and propose solutions to issues in Global Health Systems in low-to-middle income countries (particularly in Africa). Thematic areas focus attention on achieving health equity for marginalized and vulnerable populations through interdisciplinary examinations of the social and environmental determinants of global issues.
What we look for
Engagement is key to your success in the Global Health Systems specialization. This stream is collaborative and requires students to interact with the material and each other with a critical and ethical engagement lens. Admission into this stream is competitive and is offered to students with a proven track-record of academic, personal and professional achievements and an interest working with marginalized populations internationally and/or nationally.
Key program learning objectives and outcomes
Objectives
Develop a critical awareness of diverse challenges facing regions of the world.
Develop an understanding of the tools and techniques used to bridge research and policy within existing governance structures.
Outcomes
As advocates for a healthier future, graduates of the Master of Management of Applied Science (MMASc) Global Health Systems stream are well-positioned to assume or fast-track toward leadership positions in major government agencies, non-governmental organizations, and the healthcare system both locally and internationally. Successful graduates:
Acquire a conceptual understanding and methodological competence by learning through diverse case studies built on ground-breaking research and techniques that address global health systems in low to middle-income countries.
Develop the ability to engage in critical thinking and writing about core questions that underlie scholarship in the field of Global Health Systems.
Obtain a systematic understanding of knowledge and a critical awareness of the techniques used to analyze and interpret large datasets.
Demonstrate originality in the practical application of acquired knowledge in a project plan that establishes feasibility, evaluates processes and determines relative importance of experimental parameters.