Acting Vice-President (Research)
Acting Vice-President (Research)
Bryan Neff
Contact: vpr@uwo.ca
Administrative Support: Kristina Fornelos, Executive Specialist to the Vice-President (Research)
---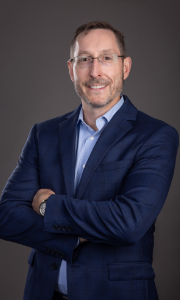 Biography
Prior to being named Acting Vice-President (Research), Bryan Neff had been appointed to a five-year term as Associate Vice-President (Research), effective July 1, 2021. He holds a PhD in Biology from the University of Toronto and is a Professor here at Western in the Department of Biology.
Bryan has taken leadership roles at Western in each of undergraduate education, graduate education, and research portfolios. He comes to this position after nine years as the Associate Dean of Research for the Faculty of Science. Bryan has served on the Senate Committee on University Planning, University Research Board, Academic Integrity in Research Activities panel, and with partnering agencies including Genome Canada on their Large Scale Applied Research Project selection panel, NSERC's Discovery panel, and NSERC's strategic planning committee on partnership.
Bryan is an expert on the behaviour, genetics and ecology of fishes, and has worked extensively to conserve native biodiversity and improve the efficiency and sustainability of the aquaculture industry in Canada and globally. His research bridges both discovery and partnership programs, which has culminated in back-to-back NSERC Discovery Accelerator Supplements and the SYNERGY prize, NSERC's top award for collaborative research.