NSERC John C. Polanyi Award
NSERC John C. Polanyi Award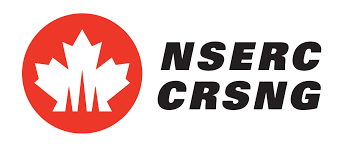 The Natural Sciences and Engineering Research Council of Canada funds visionaries, explorers and innovators who are searching for the scientific and technical breakthroughs that will benefit our country.
The NSERC John C. Polanyi Award honours an individual or team whose Canadian-based research, conducted in Canada, has led to a recent outstanding advance of high significance and impact in the natural sciences or engineering. The research leading to the advance must have been funded at least partially by an NSERC grant. As part of the award, the winning individual or team will receive a research grant of up to $250,000.
NSERC strongly encourages nominators to consider equity, diversity, and inclusion in their nomination processes.
Eligibility
Nominators can be any individual or group of Canadian citizens or permanent residents, and at least one of the candidates must hold an NSERC grant.
The research that led to the advance described in the nomination must have been supported by NSERC In the case of a team nomination, members may be from academia, government or industry, and may be research associates, postdoctoral fellows, or students.
Nomination Process
Nominators should consult NSERC's Guidelines for the Preparation and Review of Applications in Engineering and the Applied Sciences.
The nomination consists of:
a letter of nomination (max 3 pages) describing the advance, its significance, and its impact. The letter must also include a summary of the advance for public release;
up to four documents relating to the advance that provide evidence of recognition by the scientific and engineering community - one must be a peer-reviewed article;
the names of six Canadian and/or international researchers who could be approached by NSERC to conduct an impartial review of the nomination;
for teams, a letter from the team identifying one member as the group spokesperson;

a one-page demonstration of the nominee's or team's eligibility for this prize, addressing the items included under 

Eligibility
a Terms and Conditions Form for Nominees signed by each nominee; and
a Terms and Conditions Form for Nominators signed by each nominator.
*Please note:  NSERC is in the process of integrating equity, diversity and inclusion considerations into its evaluation criteria. Nominees and Nominators should refer to the Guide for Applicants: Considering equity, diversity and inclusion in your application for more information.
Submission
Nominations are submitted using the online using the Secure Submissions for NSERC's Innovative Collaborations and Science Promotion Programs.
Deadline(s)
Nominations must be received by NSERC by April 1, 2022.
Contact
Julaine Hall
Research Development Officer, Awards & Distinctions
Telephone: 519-661-2111 (ext. 87970)