Why WISc at Western?
You care about world issues. Big problems like climate change, alternative energy and the global pandemic excite you. You are a problem-solver who's interested in multiple aspects of science. Western Integrated Science (WISc) is for you.
This four-year Honours program is interdisciplinary and collaborative. You'll work with your classmates to use multiple scientific disciplines to seek solutions to real-world problems. Small classes of no more than approximately 60 students mean you'll get individualized attention from your professors.
WISc can give you the competitive edge you're looking for when you graduate. Get practical, hands-on experience in the community when you partner with an organization to help solve their problems. Take these skills to the workforce and try out a career with an optional internship. Contribute to cutting-edge research in your favourite area of Science through your own independent research project with a faculty member.
Get ready to strengthen your teamwork, leadership and communications skills.
Distinguishing Features
TRAINING
Traditional, subject-specific honours degree complemented by an innovative and diverse set of Integrated Science courses .
Choose from nine disciplines for in-depth study. Join our world-class instructors and design a study path that works for you.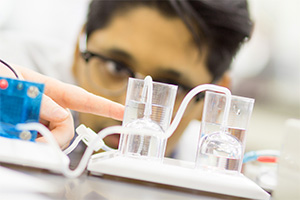 SKILLS DEVELOPMENT
Our program emphasizes professional development by nurturing transferable skills. We provide real-world work-integrated learning experiences, and workshops on teamwork, leadership , and communication.
Produce your own original research  guided by our instructors and supported through mentors.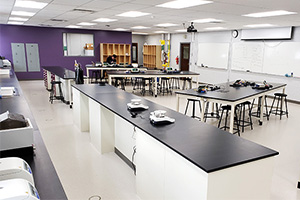 CAREER READY
Take advantage of the career planning support and job search assistance from Science Career Services .
Join the Science Internship Program to pursue an 8- to 16-month work term that can provide a competitive edge in today's demanding and ever-changing employment marketplace.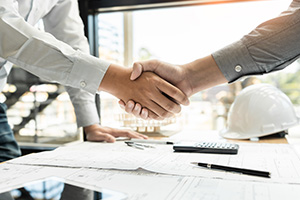 ENVIRONMENT
We are committed to providing a collaborative learning environment. To accomplish this goal, the program has a capped enrolment to ensure small class sizes that facilitate mentorship opportunities.
All WISc students have access to a dedicated study space.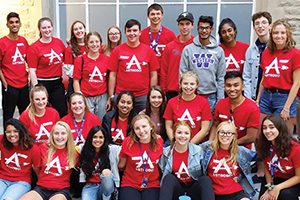 Our graduates are well-prepared to tackle cutting-edge problems that span the traditional science disciplines. Whether your goal is to pursue a graduate degree, industrial research, government service, non-governmental organizations, or a professional program, WISc will help you achieve it. If you are thinking about graduate studies (Master's and PhD degrees), you can be assured that Integrated Science will prepare you for graduate studies in your field.
---
MEET: NADIA AIASEH
Nadia (Class of 2022) is an Integrated Science with Physics student.
Nadia is currently on internship at IPG Photonics as a Software Developer.