Meet Our People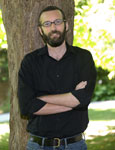 Randall Pogorzelski's research focuses on how the literature and politics of the early Roman Empire influence each other.  His most popular course is Classical Studies 2301: "Crime and Punishment in Ancient Greece and Rome," which is an introduction to ancient Greek and Roman law as well as an investigation of stories about crime and punishment in ancient literature and culture.
---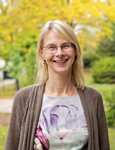 Aara Suksi is especially engaged with questions of intertextuality and reception, both within Greek literature and beyond. Her most recent research includes: "Scandalous maps in Aeschylean tragedy", in Greta Hawes, ed. Myths on the map: the storied landscapes of ancient Greece. Oxford (forthcoming); and "The Mother-Daughter Romance and Heroic Nostos in Heliodorus' Aithiopika." AN (forthcoming). She is currently writing about the arms of Achilles and Odysseus in Homeric epic.
---
News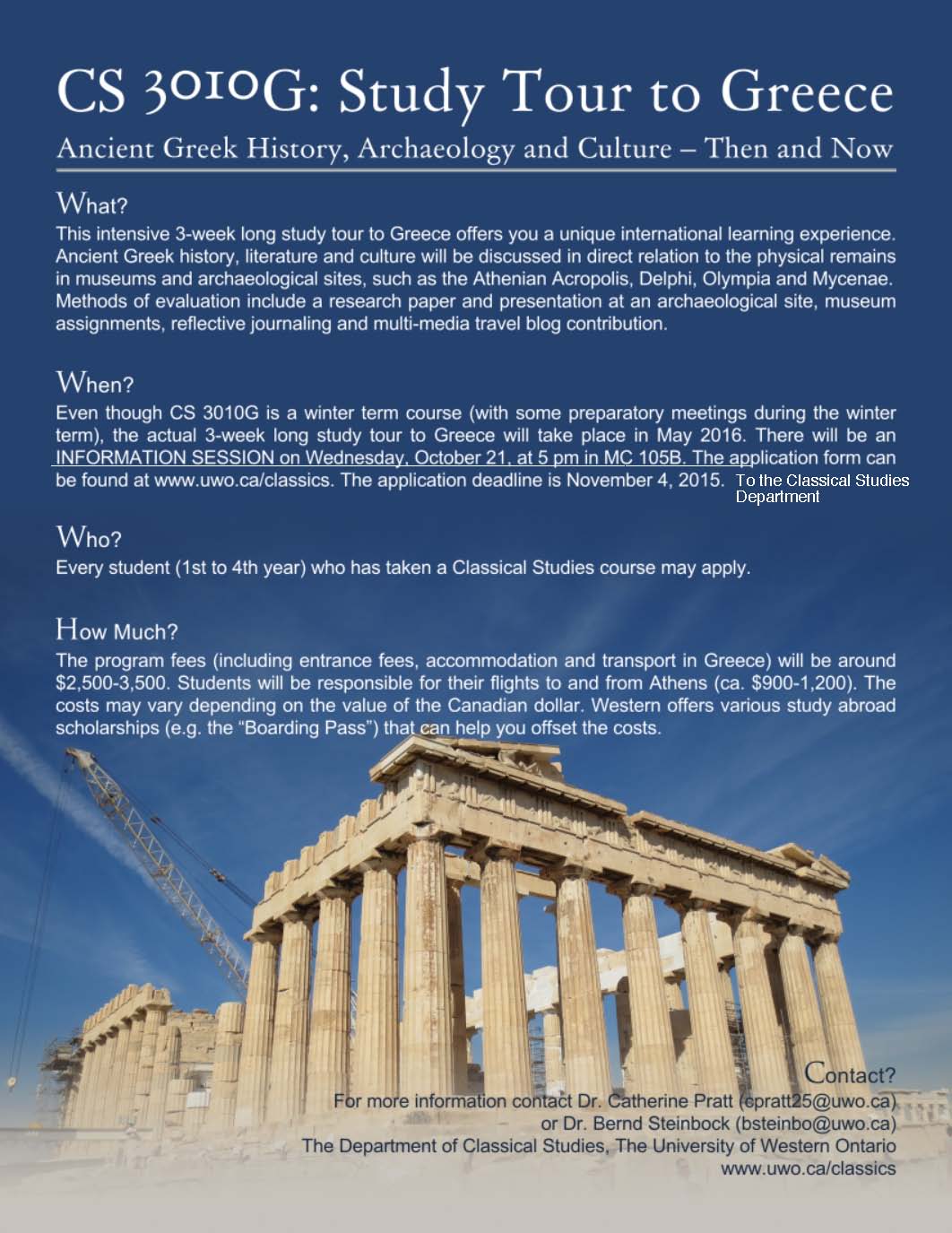 **New Course** "CS3010G: Study Tour to Greece: Ancient Greek History, Archaeology and Culture - Then and Now"

This intensive 3-week long study tour to Greece offers you a unique international learning experience. Ancient Greek history, literature and culture will be discussed in direct relation to the physical remains in museums and archaeological sites, such as the Athenian Acropolis, Delphi, Olympia and Mycenae. To learn more about this exciting opportunity please join us for an information session on Wednesday October 21st @ 5pm in MC 105B.
Click Here to download an application form.
---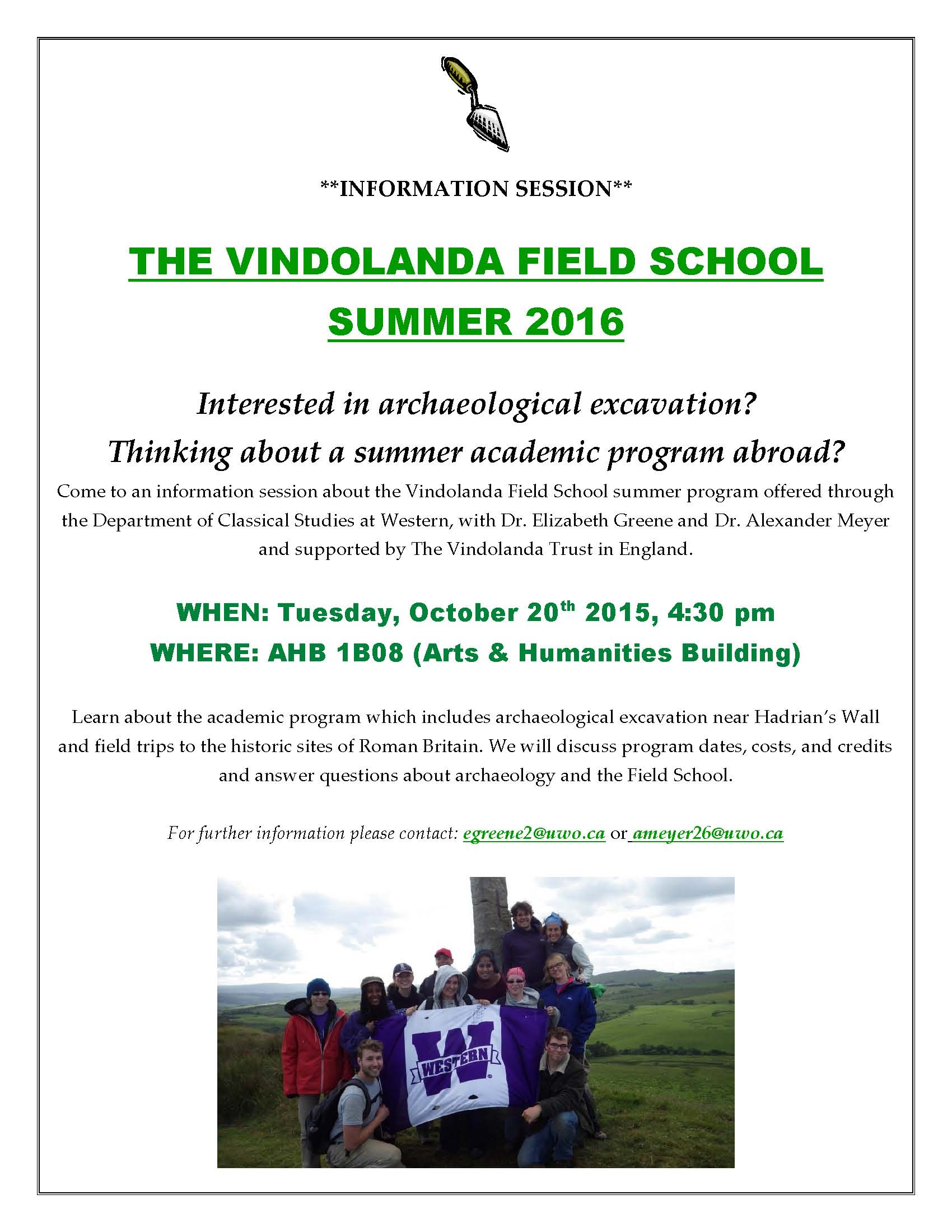 Vindolanda Field School Information Session
Interested in archaeological excavation? Thinking about spending a summer abroad?
Learn more about the Vindolanda Field School in England offered through the Department of Classical Studies at Western. Tuesday, October 20th, 2015, 4:30 pm AHB (Arts & Humanities Building) 1B08 Bring your questions about archaeology, England and study abroad with Classics! For more information please contact: egreene2@uwo.ca or ameyer26@uwo.ca
---
What we offer
Undergraduate
Graduate
Program Highlights