Meet Our People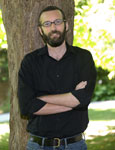 Randall Pogorzelski's research focuses on how the literature and politics of the early Roman Empire influence each other.  His most popular course is Classical Studies 2301: "Crime and Punishment in Ancient Greece and Rome," which is an introduction to ancient Greek and Roman law as well as an investigation of stories about crime and punishment in ancient literature and culture.
---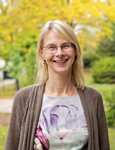 Aara Suksi is especially engaged with questions of intertextuality and reception, both within Greek literature and beyond. Her most recent research includes: "Scandalous maps in Aeschylean tragedy", in Greta Hawes, ed. Myths on the map: the storied landscapes of ancient Greece. Oxford (forthcoming); and "The Mother-Daughter Romance and Heroic Nostos in Heliodorus' Aithiopika." AN (forthcoming). She is currently writing about the arms of Achilles and Odysseus in Homeric epic.
---
News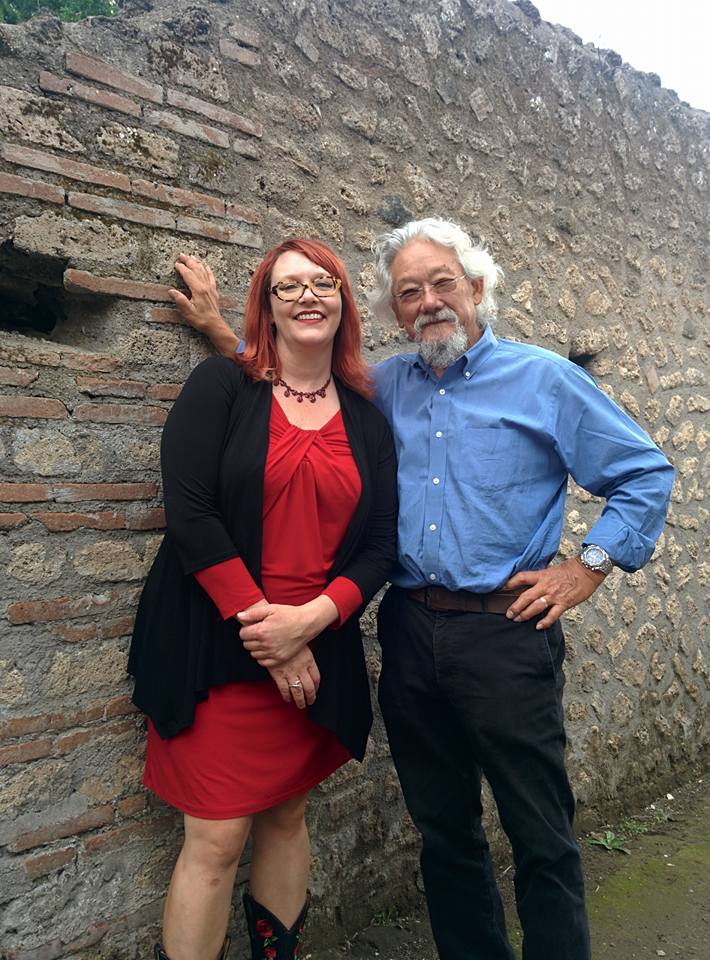 Kelly Olson has recently returned from a trip to the ancient city of Pompeii, where she was interviewed about Roman sexuality and the brothel for a documentary entitled "Raising Pompeii," a co-production of iTV (Britain) and CBC. The host for the British version of the show was UK's Michael Buerk, and the host for the Canadian version was none other than David Suzuki! Kelly had a wonderful time filming with cast and crew, and enjoyed taking David Suzuki around the Pompeiian brothel. Look for the show to air this winter on CBC.
---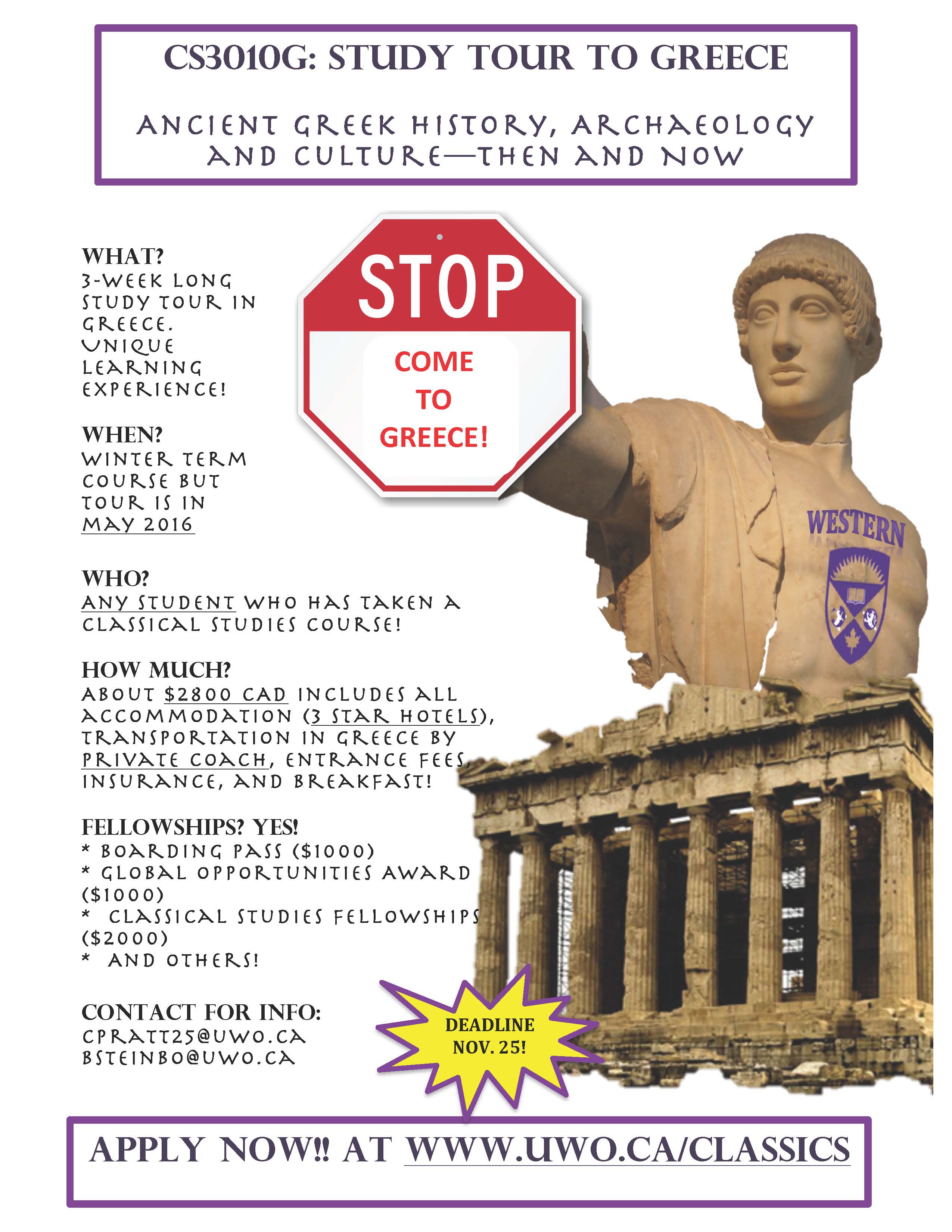 **APPLICATION DEADLINE EXTENDED to November 25, 2015** "CS3010G: Study Tour to Greece: Ancient Greek History, Archaeology and Culture - Then and Now"

This intensive 3-week long study tour to Greece offers you a unique international learning experience. Ancient Greek history, literature and culture will be discussed in direct relation to the physical remains in museums and archaeological sites, such as the Athenian Acropolis, Delphi, Olympia and Mycenae. Click Here to download an application form.
---
What we offer
Undergraduate
Graduate
Program Highlights