Meet Our People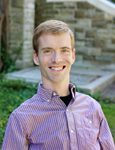 Kyle Gervais works in three areas: the texts and intertexts of Latin epic poetry, digital approaches to intertextuality, and the intersections between pop culture and ancient literature. His publications include Brill's Companion to Statius (2015); an edition, translation, and commentary on Statius, Thebaid 2 (Oxford, forthcoming); and articles on the Tesserae Project, the violence of Quentin Tarantino, and Sparta in comics and film.
---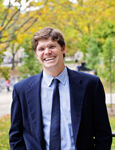 Alexander Meyer is interested in a broad range of topics related to the Roman world and focused on Greek and Latin inscriptions and documentary sources.  He is actively working on topics related to the Roman army as an agent of cultural transmission, Roman clocks, calendars and concepts of time, and travel in the ancient world.  In 2013 he published his first book, "The Creation, Composition, Service and Settlement of Roman Auxiliary Units Raised on the Iberian Peninsula."  Prof. Meyer is also an experienced field archaeologist and co-director of the Vindolanda Field School.
---
News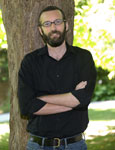 Professor Randall Pogorzelski is being considered for promotion to Associate Professor and the granting of tenure. Anyone wishing to make a written submission can do so until the File is closed.  It is anticipated this will occur by June 30.
For more information Click Here.
---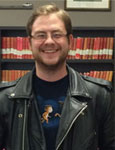 The Department of Classical Studies is pleased to announce that Benjamin Moore, 3rd year Honors Specialization student in Classical Studies, has been awarded the Harry C. Maynard Scholarship for Study Abroad for his essay titled "Of Laws of Kings". Benjamin will be using this award towards his summer excavation plans at the Vindolanda Field School. Congratulations Benjamin!
---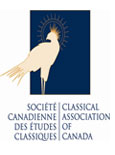 CAC Annual Conference: Quebec City 2016

The 2016 CAC Annual Conference will be hosted by the Institut d'Études anciennes, Université Laval, on May 11-13, 2016. Drs Brown, Gervais, Greene, Meyer, and Olson will be presenting papers. For more information on their papers
click here
.
---
What we offer
Undergraduate
Graduate
Program Highlights