Département d'études françaises / Department of French Studies
Bienvenue sur le site du Département d'études françaises, l'un des sept départements qui constituent la Faculté des lettres, arts et sciences humaines de l'université Western. / Welcome to the website of the Department of French Studies, one of the seven departments that make up the Faculty of Arts and Humanities of Western University. Read more...
Useful Information
The list of
French courses offered in Summer 2015
is now available. Web registration opens on March 3rd (Distance Studies) and March 5th (Intersession).
---
Intent to Register Info Sessions
Wednesday, March 3rd, 1pm - 2pm
Friday, March 5th, 9am - 10 am
Arts and Humanities Building, room 2R 36
---
The French tests « DELF-DALF Tout Public » are coming up again this spring at Western's Faculty of Education, from March 2nd to 6th, 2015.
---
Programme d'assistant de langues / English teaching assistant program
The Teaching Assistant Program in France offers you the opportunity to work in France for 7 months, teaching English to French students of all ages. Click here for details.
---
Do you want to practice your French?
Check out our activities:
---
Cours à accès ouvert
---
News & Events
De mal en pis
Les représentations de la pièce du Théâtre L'On Donne auront lieu les 15, 16, 18 et 19 mars au McMannus Theatre. Les billets sont disponibles au Département d'études françaises (AHB 2R 34).
---
Projection de film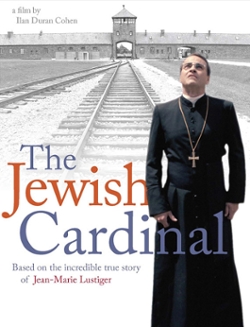 L'Institut de recherche sur la littérature de l'Holocauste vous invite à une projection du film The Jewish Cardinal le mercredi 4 mars à 19h dans le bâtiment Arts and Humanities, salle 2R 09. Venez nombreux! (Téléchargez l'affiche)

---
Nouvelle parution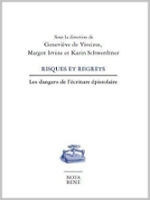 Karin Schwerdtner, Geneviève de Viveiros et Margot Irvine (éd).
Risques et regrets. Les dangers de l'écriture épistolaire.
Montréal: Nota Bene 2015
---
More News
What we offer
Our students are multi-talented!  Whether you are specializing in Science, Business, History, Law, English, Music -- or any of the many other disciplines that Western offers  -- knowledge of French is always an asset in the job market, and in life.  Come and find out that Canada really is a bilingual country!
Vous cherchez à suivre des études supérieures en littérature ou en linguistique dans un contexte qui offre la diversité culturelle, une vie intellectuelle dynamique et une communauté collégiale qui réunit professeurs et étudiants?  Il n'est pas trop tard pour poser votre dossier au Département d'études françaises.