Sport Management News at Western
IMPORTANT
Western University updates on COVID-19

The health and safety of our campus is a shared responsibility. We must take thoughtful and persistent steps to take care of ourselves, each other, and our community. If we all do our part and take precautionary measures, we work together to create a safer and healthier Western community. For ongoing updates from Western, please visit https://www.uwo.ca/coronavirus/.
April 2023
MA Candidate featured on Western International
Ivy Osei (MA, 2024) is an international student at Western Sport Management. She is from Ghana and passionate about learning and teaching others about traditional folk games. She co-founded SportDrive, a non-governmental organization (NGO) in Ghana, during her undergraduate degree in 2018, focused on developing traditional games into standardized sports.
Ivy was recently featured on Western International where she discussed her love for using sport as a tool for development and to create positive change in individuals and communities. Click here to read the full feature. Follow SportDrive's social media links to learn more about the NGO.

Prof. Doherty visits Texas A&M University

Prof. Alison Doherty was a featured guest speaker at Texas A&M's University's Centre for Sport Management Research and Education.
She spoke about community sport and shared some of her research and findings in that context, conducted a trivia event with faculty and staff, and shared some local Canadian goodies with all participants!
March 2023
Prof. Weese honoured at alma mater

Prof. Jim Weese completed his Bachelor's and Master's degrees in Human Kinetics from the University of Windsor. He also served there as the Dean of the Faculty of Human Kinetics from 2000 to 2004. Prof. Weese was awarded UWindsor's 2023 Alumni Award of Merit for his contributions to the field of sport management, demonstration of excellence in his work, and outstanding personal service rendered to the University.
Prof. Weese was honoured at Windsor's Alumni Awards of Excellence. He attended the event with his wife, Sherri and son, Zach. Congratulations, Prof. Weese, on this well-deserved honour!

Western alumna named to Women of Influence list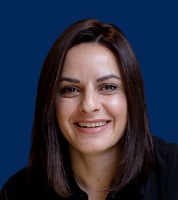 Eva Havaris (MA, 2006) has been named to the 'Top-25 Women of Influence' list. Eva is a Western Sport Management alum and has published a thesis on the organizational effectiveness of Sport Canada's funding and accountability framework. She is the founder of Leadership Mindset by Design, a leadership development and coaching agency that has supported over 70 women leaders across several industries. In her current role as the Vice President of Partnerships and Participation at Tennis Canada, she has driven significant impact and change in partnership with women and girls.
Eva is a staunch advocate for gender equity and has featured in national media on gender inequity and advancing gender equity in sport. Congratulations, Eva!

Prof. Misener discusses social impact of events on webinar

The School of Communication and Culture at Royal Roads University hosts an interactive webinar series, which critically examines how leadership, communication, and sport intersect to influence our culture and impact social change. Each episode in this webinar series aims to shed light on the ways sport can lead, and the ways we can lead through sport today, tomorrow, and beyond.
Episode 22, hosted by Dr. Jennifer Walinga, featured Profs. Laura Misener and David Legg (Mount Royal University). The group discussed the role of para sport in shaping, leading, and educating the sport system, more creative and enduring measures of sport's impact and purpose, and the potential inherent in events hosting. Click here to watch the recording.

Prof. Danylchuk leads WASM conference

The 2023 World Association for Sport Management (WASM) conference was held from March 5 to 8 at Qatar University in Doha, Qatar. It was organized as a joint effort between Qatar University (QU) and Hamad Bin Khalifa University (HBKU). The theme of the 2023 conference was "Bringing the world together: Global and local perspectives on sport management."
In her role as WASM President, Prof. Karen Danylchuk hosted the Opening Reception at the event and shared some remarks on WASM and the state of sport management. She also facilitated a panel discussion on "The Legacy of the 2022 FIFA World Cup and the Arab Region," participated in a panel discussion on "Advancing Women in Sport Globally," co-presented a symposium with Dr. Corey Crossan (PhD, 2022) on "Developing Charachter to Enhance Leadership Judgement in Sport," and chaired a special session entitled "Sport Management Perspectives from Around the Globe". Additionally, Prof. Danylchuk received WASM's inaugural Outstanding Leadership Award in recognition of her leadership and involvement with WASM. Congratulations, Prof. Danylchuk!
For more information on WASM, please click here. For more information on the 2023 WASM conference, including the program and list of speakers, please click here.

Prof. Doherty presents at SIRC Symposium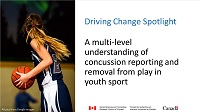 Prof. Alison Doherty is leading an interdisciplinary project on youth sport concussion. She, and post-doctoral scholar, Dr. Kaleigh Pennock recently presented their work at the Sports Information Resource Centre (SIRC) virtual Concussion in Sport Symposium. In their presentation titled, "Driving change spotlight: A multi-level understanding of concussion reporting and removal from play in youth Sport," Prof. Doherty and Dr. Pennock discussed multi-level factors (and actors) that influence reporting and removal behaviour, with the aim of helping inform effective policy and practice for safe youth sport.
To learn more about their presentation and to view their presentation slides, click here.

February 2023
Prof. Misener receives NASSM award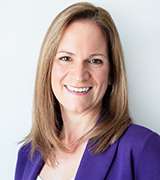 The North American Society for Sport Management (NASSM) has announced its annual awards. Prof. Laura Misener has been named the recipient of the Joy Desensi Diversity Award for Inclusive Excellence. This award recognizes exceptional contribution to promote diversity and inclusion within NASSM and related sport management disciplines. The award signifies (a) a significant contribution to promoting and understanding diversity within NASSM; (b) the creation of innovative programs, initiatives, strategies, etc. designed to enhance diversity and inclusion within NASSM; and (c) a sustained commitment to developing diversity and inclusion in sport management disciplines through teaching, research, and/or service.
Prof. Misener will be honoured at the annual NASSM conference, to be held in Montreal from May 31 to June 3, 2023. Congratulations, Prof. Misener!

January 2023
PhD Candidate Swarali Patil successfully defends her doctoral research
Sport Management and Leadership program doctoral candidate, Swarali Patil has successfully defended her dissertation entitled, "Building a Platform for Advancing Women's Engagement in Sport." Congratulations, Dr. Swarali Patil and supervisor, Prof. Alison Doherty!
Western Sport Management wishes Swarali the best in her future endeavours.

Prof. Misener attends seminar in Paris

Prof. Laura Misener presented at an international seminar in Paris, organized by Universite Paris-Saclay. Her presentation was titled, "Abelism, Disability Rights, and Sports Events." In her talk, she discussed the challenges sport organizations and event organizers face in designing and staging major sport events that are inclusive and welcoming environments while also producing social legacies.
Prof. Misener further discussed how sport and events remain entrenched in ableist ideologies that often neglect the rights of individuals with disabilities. She proposed a rethink of sporting practices to disrupt ableist norms and policies to create safe and inclusive sport and events.