WesternU Mobile Features
Exam Schedule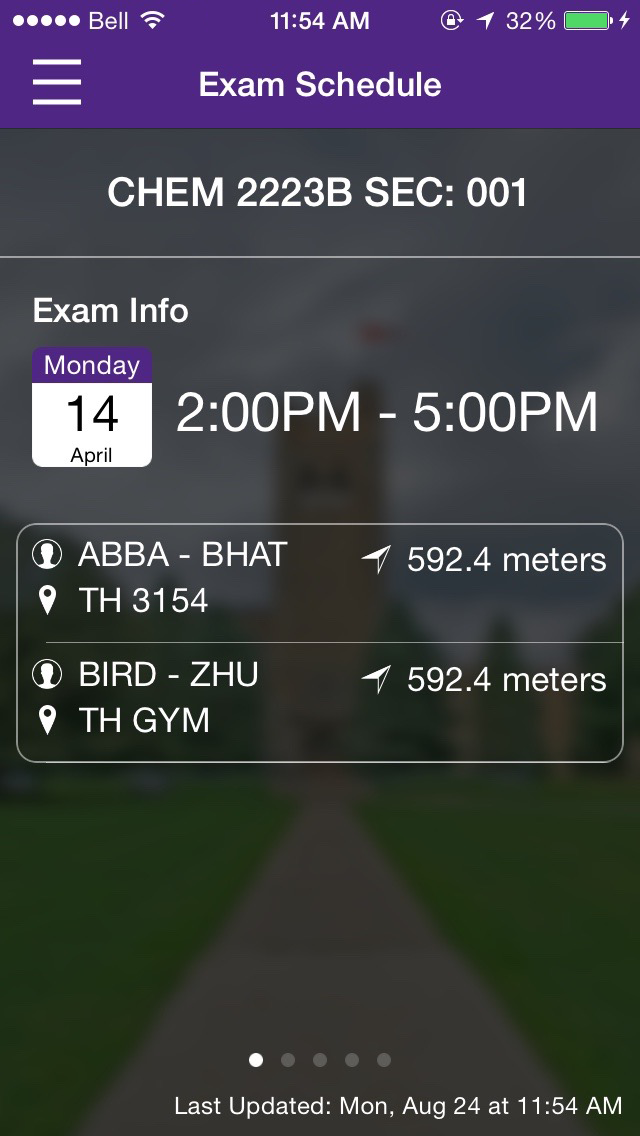 Carry important academic dates and times (like your exam schedule) with you wherever you go.
Now the only thing you need to worry about is studying, not where you need to be.
OWL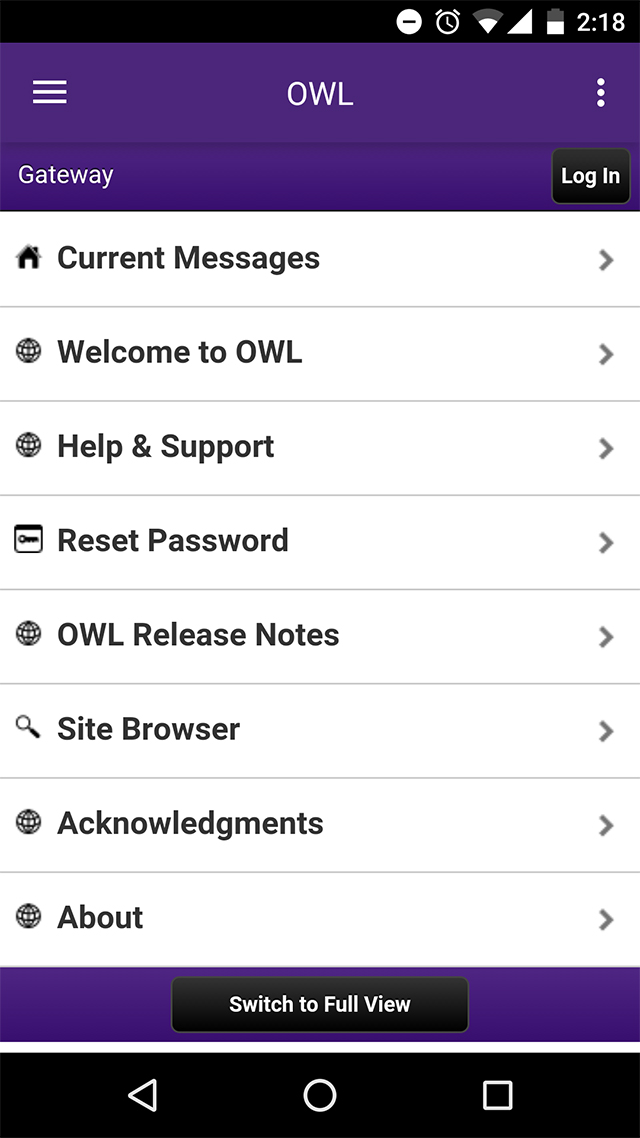 One of the most requested additions to WesternU Mobile is access to OWL, Western's web teaching tool.
With this addition to WesternU Mobile you're now able to access assignments, read forums, and stay up to date on your academic projects!
---
Other Features
Events
The Events module includes all upcoming events taking place on campus as well as service interruptions that may occur.
Maps
In the most recent version of the app you'll find updated, detailed maps for academic buildings, parking locations, residences, more, making them easier to find that ever before.
The maps are searchable and fully integrated with Google Street View so you can get a better sense of exactly where you're headed on campus.
Alumni
Within thie Alumni module you're able to access Homecoming information, alumni news and upcoming events, trips, learning and lecture opportunties, and how to support Western.
Sustainability
Access to a recycling guide, information on Campus Green Tours, awards, FAQs, and contact information for those interested in more information on Western's sustainability goals and initiatives.
Faculties
This module contains detailed info about each faculty, contacts, and the programs and departments each has to offer. Included is contact information and a list of the classes availble in each faculty.
Libraries
On-the-go access to My Library account, hours of operation, contacts, news, and the ability to search the catalogue.
Safe Campus
Be safe on campus with safety and support contacts, Western Foot Patrol, Campus Police Service, helping a student in difficulty, and Western's Safe Campus Policy.
Mental Health
Find out what to do in a mental health emergency, how to support a student, info on assisting others in distress, and counselling and other resources and services.
Mustangs
This is your chance to buy Western Mustangs tickets, learn the final scores on Mustangs games, keep up to date on the latest Mustang news, and upcoming varsity game schedules.
News
Don't miss a minute of the Western experience by using the News module to stay in the know on campus news, announcements, and updates!