Your Student Experience
Joining the Western community is something special. We are here to help you navigate your transition to first year so that you can thrive whether you're on campus, or at a distance.
Western Launch: Preparing for university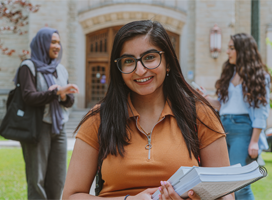 Academic Advantage
Plan your year and prepare for class.

Community Connections
Meet your community before the start of the academic year! Join us for a one- or two-day experience on campus to meet peers in your faculty, discover your individual strengths, and connect with key services at Western.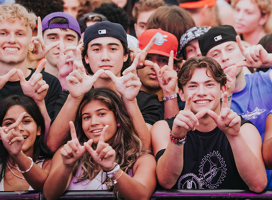 Orientation Week
Get ready to make memories that last a lifetime. Plans are currently underway! Check back often for updates about your Orientation Week kick-off.
Thrive at Western: We are here to support you every step of the way
When you become a Western Mustang, you will be supported academically and socially so you can thrive inside and outside the classroom. We offer support, services and unique opportunities for you to grow personally and professionally. From wellness and well-being to sports and recreation to leadership and learning; we've got you covered.