Resource Geoscience
Primary Faculty: Linnen, Pratt, Schincariol, Blamey, Banerjee
The Resource Geoscience theme focuses on geological, geophysical and hydrogeological studies related to advancements in effective exploration and development of mineral, energy and water resources. Research conducted under this theme provides new models and insights, innovative applications and experimental techniques, and responsible practices for sustaining national and international economic prosperity. Researchers in this theme actively pursue collaborative partnerships with industry and government through field based research, data analysis, and resource characterization.
Exploration Seismology
Dr. Gerhard Pratt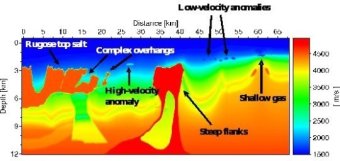 Professor Gerhard Pratt has been actively researching new methods in seismic wave modeling and imaging. He and his students have developed a number of innovations: A key development was the implementation of frequency-domain techniques that enable large scale forward and inverse modeling of exploration seismic data through numerical simulation of the full wave equation. The full waveform tomographic technique takes advantage of the full information content of the seismic waveform, making it possible to image complex geological structures at resolutions that are unattainable using conventional traveltime tomographic methods. Pratt and his students have been able to use these methods in imaging structures in a wide range of applications, from small scale site investigations of potential failures in earthen levees, to the search for oil and gas in challenging structural settings, to wide angle seismic investigations of the deep crust and upper mantle.

Hydrogeology
Dr. Robert A. Schincariol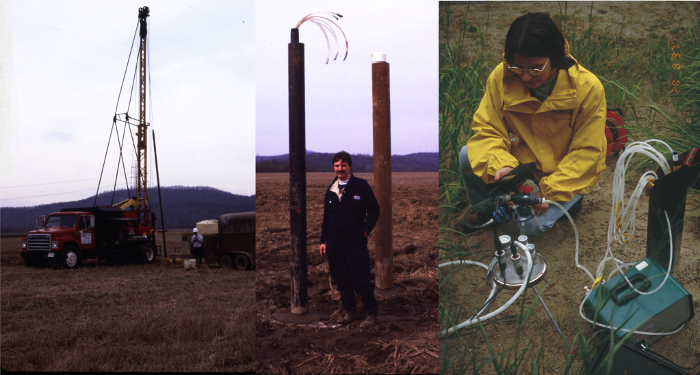 Professor Rob Schincariol's research interests are in hydrogeology and groundwater flow, with a focus on heat transport, low-temperature geothermal energy, and permafrost hydrogeology. He also regularly works on issues of ground water sustainability, vulnerability, and water budgets. He currently is an Executive Editor for the journal Groundwater.

Ore Geochemistry
Dr. Robert Linnen 
Dr. Linnen's research focuses on the behaviour of metals in magmatic-hydrothermal systems. His approach is to combine field and experimental studies in order to identify the mechanisms that are important for concentrating metals and controlling mineralization, then quantify these processes in order to develop ore deposit models.
Dr. Nigel Blamey 
Dr. Blamey's research is driven by fluid inclusion studies into a broad range of geological environments and includes hydrothermal ore deposits, geothermal, ancient atmospheric oxygen, and exotic systems. He has a mass spectrometer system for analyzing fluid inclusion gases and is able to discriminate fluid sources (magmatic, meteoric, metamorphic, basinal), identify processes (boiling, condensation, mixing), constrain REDOX, correct isochors, apply gas geothermometry, and conduct solubility modeling of metals such as gold in hydrothermal fluids.