Search Western University
Quick Links:
Our History
If you are unable to view the slideshow above please visit our Flickr page to view photos of Western's storied past.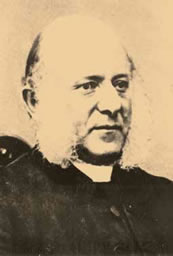 The initial aspirations of Bishop Hellmuth carry through to the internationally known research of our top scholars today. These leaders of vision, courage and imagination have always looked to the future in shaping Western University.

Founded on March 7, 1878 by Bishop Isaac Hellmuth (1817–1901) 'The Western University of London Ontario' opened its doors to students for the first time in 1881. Four faculties – Arts, Divinity, Law and Medicine were there at Western's inception.

In 1916, the current campus was purchased from the Kingsmill family, and in 1923 the university was renamed The University of Western Ontario.

Since that first class graduated in 1883, the university has become a vibrant centre of learning. Through 12 faculties and three affiliated university colleges, Western today offers its 36,000-plus students more than 400 specializations, majors and minors.

It was at Western where Sir Frederick Banting rose from a restless sleep in 1920 and wrote out 25 words that led to his discovery of insulin.
It was at Western where Canada's first French Immersion program was established at Trois-Pistoles, Québec, in 1932 – a program that continues today.

It was at Western where researchers led by Ivan Smith developed the world's first 'cobalt bomb' to treat cancer in 1951. This discovery increased the cure rate for cervical cancer to 75 per cent from 25 per cent.

And while our excellence roots itself in history, Western continues to eye the next-generation discoveries.

Western, a leader in wind engineering since 1965, testing such structures as the World Trade Center, Sears Tower and Jakarta Tower. Western Engineering will continue its dominance with the opening of the WindEEE Dome research facility.

Western leads at home and abroad thanks to construction of a state-of-the-art Richard Ivey School of Business in 2012. North America's first business school campus opened in Hong Kong in 1998.

Western has continued to push innovation. In 2012 a HIV vaccine developed by Dr. Chil-Yong Kang received approval by the United States Food and Drug Administration to start human clinical trials. Western has been a medical advancement leader since 1878.