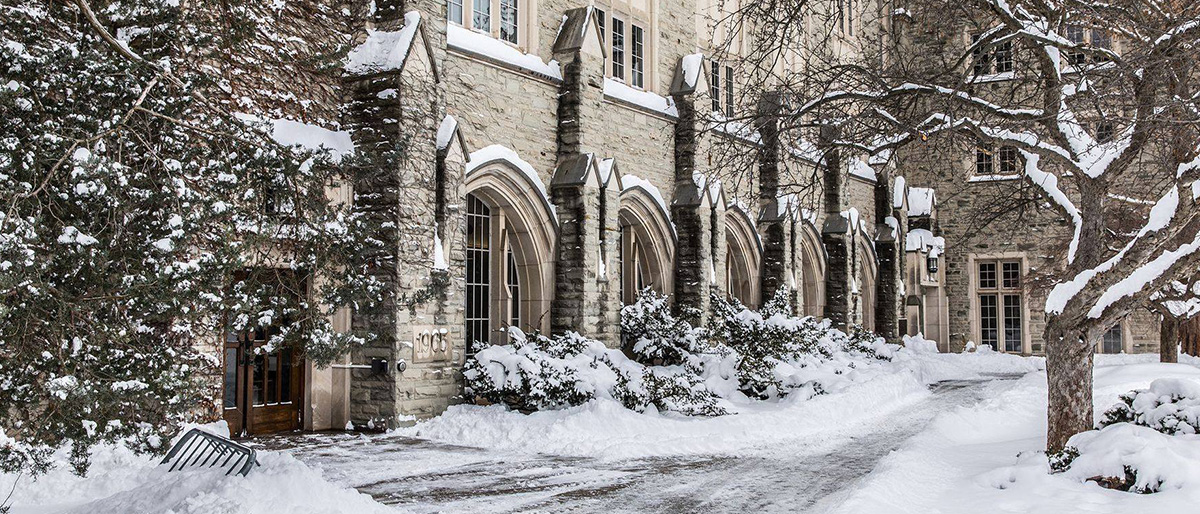 Western Weather

 Western is currently operating on a regular schedule 
Issued at 2019-03-14 1:33PM EDT by Environment Canada:
Special weather statement issued for:
   London - Parkhill - Eastern Middlesex County, Ont. (041510)
Current details:
Isolated thunderstorms possible this afternoon into this evening.

Several rounds of showers will move through the area this afternoon and this evening bringing general rainfall amounts of 10 mm. However, embedded isolated thunderstorms may boost local rainfall totals into the 15 to 25 mm range by late this evening.

The ground is still frozen or snow-covered, so these local rainfall amounts combined with mild temperatures may cause significant snowmelt or runoff leading to localized ponding on streets and other low lying areas.

Please continue to monitor alerts and forecasts issued by Environment Canada. To report severe weather, send an email to ONstorm@canada.ca or tweet reports using #ONStorm.
In monitoring severe weather the following terminology may be a useful guide.
ADVISORY - Actual or expected weather conditions may cause inconvenience or concern but do not pose a serious threat.
WATCH - Conditions are favourable for the development of severe weather.
WARNING – Severe weather is occurring or is highly probable.  Weather warnings may be issued from six to twelve hours in advance.  Severe thunderstorm or tornado warnings are sometimes issued as little as one hour or less in advance.  Weather warnings may be issued for thunderstorms, tornados, freezing rain, frost, wind, dust-storm, blizzards, heavy snowfall, winter storms, wind chill.
Save
Save
Save
Save