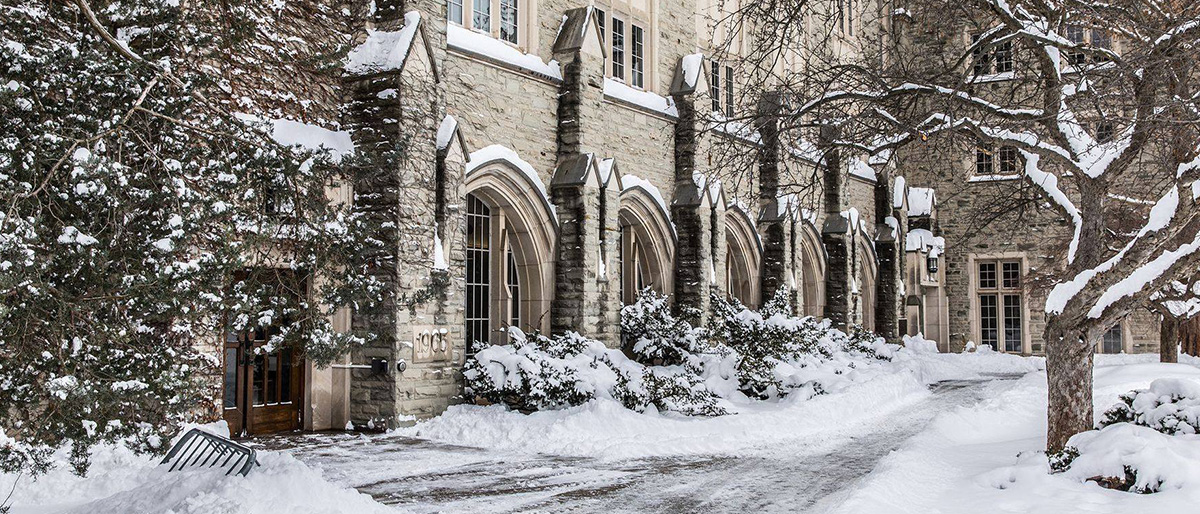 Western Weather

Western is currently operating on a regular schedule.
10:46 AM EST Monday 21 January 2019
Extreme Cold Warning in effect for:
London - Parkhill - Eastern Middlesex County
Strathroy - Komoka - Western Middlesex County
A period of severely cold wind chills is expected.

Wind chill values will moderate above the warning criteria of minus
30 this afternoon as winds ease. Tonight temperatures will once
again fall to near minus 20 and with light winds, wind chill values
are expected to be between minus 25 and minus 30.

A milder air mass will begin to move in Tuesday.
Risks are greater for young children, older adults, people with chronic illnesses, people working or exercising outdoors, and those without proper shelter.

Cover up. Frostbite can develop within minutes on exposed skin, especially with wind chill.

If it's too cold for you to stay outside, it's too cold for your pet to stay outside.

Extreme cold warnings are issued when very cold temperatures or wind chill creates an elevated risk to health such as frost bite and hypothermia.

Please continue to monitor alerts and forecasts issued by Environment Canada. To report severe weather, send an email to ONstorm@canada.ca or tweet reports using #ONStorm.
Watch for updated statements and alerts in the upper right corner of this page.
In monitoring severe weather the following terminology may be a useful guide.
ADVISORY - Actual or expected weather conditions may cause inconvenience or concern but do not pose a serious threat.
WATCH - Conditions are favourable for the development of severe weather.
WARNING – Severe weather is occurring or is highly probable.  Weather warnings may be issued from six to twelve hours in advance.  Severe thunderstorm or tornado warnings are sometimes issued as little as one hour or less in advance.  Weather warnings may be issued for thunderstorms, tornados, freezing rain, frost, wind, dust-storm, blizzards, heavy snowfall, winter storms, wind chill.
Save
Save
Save
Save