Lost Wallet
Personal Information is Valuable
The security of your wallet and credit cards is in your hands. You can do several things to ensure their safe keeping. The following tips may help to prevent the loss or theft of your wallet, credit cards and other valuable personal information.
Make sure that your credit card is returned to you after each purchase transaction.
Be wary of giving your credit card number over the phone.
Ensure that duplicate or expired credit cards have been cut in half and thrown out.
Destroy the carbons, but keep your receipts for your records. Cross reference them with your monthly bills.
In the event of a lost or stolen card, notify your bank immediately . Credit card fraud can occur within minutes of a card being stolen.
Be aware of where your cards are at all times
Don't leave your wallet, knapsack or purse unattended, regardless of whether you are visiting the library, cafeteria, campus bar or working in an office. Use the lockers provided by the Campus bookstore or other secure location to store valuable items. Keep your wallet with you -- don't put it in your knapsack.
Never keep your Personal Identification Number (PIN) for your banking or credit cards in your wallet.
Always ensure that the UWO Registrar's Office has your current address.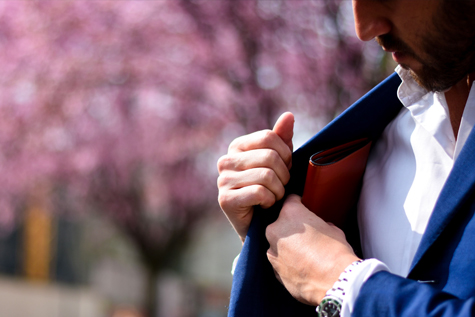 Lost/Stolen Identification & Credit/Bank Cards
All pieces of lost or stolen identification should be reported to the police. Even if you believe that you have simply lost your wallet or credit cards report the loss to the Western Special Constable Service Office.
BANK CARDS - Notify your bank branch immediately for a replacement card. Be sure to change your PIN number.
CREDIT CARDS - Notify your credit card company immediately to cancel the card:
If is highly recommended that you add the phone numbers of your card service provider to your phone in the event that your cards are lost or stolen.  This will make it easier to report the incident.
DRIVER'S LICENSE - you can replace a lost, stolen or damaged license at a Service Ontario Centre.  A fee of $35.75 will be collected.  You will need to bring a personal identification document (verifying your name, date of brith and signature).  You will be given a temporary driver's licence and your new driver's licence will arrive in the mail within 4 t0 6 weeks.
BIRTH CERTIFICATE - to get or replace an Ontario birth certificate, visit Service Ontario 
SOCIAL INSURANCE CARD - if your confirmation of SIN letter or SIN card was lost or stolen, Service Canada will not isuse a new SIN.  If you don't remember your SIN, you can find it on your income tax return or you can request a confirmation of your SIN from Service Canada.  For more information on how to get a confirmation of your SIN, see section 3: What you need before you apply.
ONTARIO HEALTH CARD - visit Service Ontario website for instructions to replace your card as it depends on the kind of card you have (red and white Ontario health card or photo health card).
PASSPORT - A Canadian passport is a valuable document that you should keep in a safe and dry place at all time.  Once you report a passport lost or stolen, it is no longer valid.  You cannot use it for travel.  This is to make sure that it isn't used for fraudulent purposes.  Visit Government of Canada website regarding information to report a Canadian Passport no longer in your possession.
WESTERN ONECARD - Visit Student Central in Room 1120, Western Student Services Building.  There is a fee for replacement Western ONECards. 
Please note that if your Western ONECard has a meal plan on it you should report it as lost/stolen to any cashier on campus or to Student Central and it will immediately be deactivated.  You are responsible for all transactions or loss of funds prior to deactivation.  If you find your card after it has been deactivated, you must have it reactivated at Student Central before it will work.
Vist the Western ONECard and Photo Standards website for further details.