Online Safety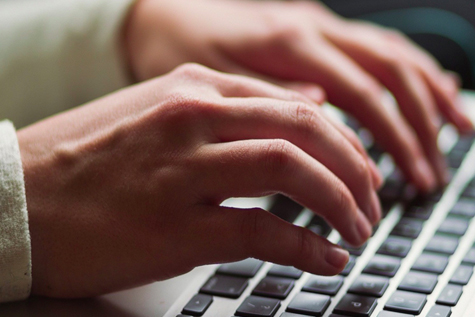 Practice safe social networking!  Sites like Instagram, Twitter, Snapchat and Facebook are a great way to stay in touch with family and friends; share news and photos and broadcast what you're up to. 
They're also a great way for cyber criminals to find out information about you. After all, most people provide a lot of personal details like where they work, who they're related to, when they're on holiday, their address and so on without giving it much thought – making it easy for just about anyone to learn what they want to know about you.  
Online Profiles
Ensure your internet profile is safe.
Stay up to date on Internet Privacy Policies
Learn about safe chat rooms and how to protect your information
Fortunately, it's just as easy for you to protect yourself and enjoy the experience by keeping these social networking safety tips in mind:
Check out the privacy and security settings of your social network and use them to control who sees what. Most have default settings which likely provide more access than you'd like. You can adjust settings to the highest possible level to protect your information and control who can see personal details (rather than "everyone" or "friends of friends").
Read the privacy policy carefully. Sometimes the wording can be confusing and you may allow the site to use your information without realizing it.
Never include your phone numbers, email address, home address, work details, your child's school or any other personal information on your profile page.
If someone you don't know tries to "friend" you, ignore it. There's no way to be sure they are who they say they are.
Before you post pictures, think about whether or not they're appropriate or give away too much information about you. For example, does that shot of the family barbeque show your street name in the background? Can you see your car's licence plate in the photo of you beside it?
Avoid geotagging photos. Most smartphones and many digital cameras automatically attach the exact location where a photo was taken – and when you share it online, the geotag can give away your address or let criminals know that you're on vacation, which could make your home a target for break-in. Check the manual of your device to turn off geotagging, and remove geotags from older photos with photo editing software.
Remember the more personal information you provide, the easier it is for a hacker to access it and potentially steal your identity (or for other criminals, like stalkers or sexual predators, to learn more about you). It's always a good idea to be discreet.
Ignore links that look suspicious, even if they're from friends. Your friend may not be aware of it, which means the link could be part of a phishing scam or contain malicious software.
About those suspicious links – don't be fooled by links that say things like, "You have to see this!" Chances are it's a hoax and you'll probably spam your entire friend list.
Don't mention things like going away on vacation, big purchases or events that include your address in your status updates. You may also want to delete messages from friends who mention these things to avoid the possibility of someone robbing your home while you're away.
Always log out at the end of a session, close your browser and clear your cache.
Never include banking information – not even the name of your bank.
The only one who should know your username and password is you. Once you give them to someone, they have total control of your account and can say and do things that could impact you.
Set up a separate email address just for your social networks, and use unique passwords.
Scams on Social Networks
New scams pop up on social networking sites every day, promising easy money, freedom from a 9 to 5 job, and amazing boosts to your social status. While they look tempting, many of these offers turn out to be schemes to spread viruses and spyware. The best advice? Click with caution.
Here are some of the most popular scams to be aware of:
Clickjacking – using catchy headlines like "find out who's looking at your profile" to get you to cut and paste a link into your browser, which then infects your computer and spreads spam to your contact list.
Fake polls – links that take you to a page outside of the social network and often ask for your mobile number. These are probably scams. (Check your bill for racked up charges!).
Phishing – attempts to get your username and password and may even set up fake pages to get you to sign in.
Phony message – often messages from the social network that say "urgent".
Money transfer – requests to wire money to someone you may or may not know.
Fake friend request – accounts that are set up just to send out spam.
Fake page – sometimes set up as a front for clickjacking and phishing, offering prizes for forwarding to friends.
Fake apps – often a cover for phishing, malware, clickjacking or money transfer schemes. When you "Allow", spam is spread through your network.
Popular scams – contain a link with a fake software update that downloads malware that infects your computer, hijacks your online profile and spams your friends. Lottery scams and "Nigerian 419" are popular examples.
While all of these scams exist, it doesn't mean you have to be nervous about social networking. The most important thing is that you think things through and use your intuition when it comes to anything suspicious.