Christmas Toy Drive for LIFE*SPIN
Christmas Toy Drive for LIFE*SPIN
Campus and Safety Emergency Services participated in Christmas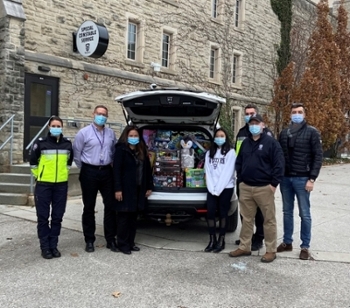 Toy Drive for LIFE*SPIN.   
We donated $500 worth of toys and gift cards to help bring joy to the families in need this holiday season.  The donation came from CSES internal funds generated from unclaimed property sale held pre-covid.
LIFE*SPIN has been coordinating a successful Community Christmas Sponsor Program for London's low-income community for the past 25 years.
For more information, please see:
LIFE*SPIN