2023 CSES Events
Activities that Campus Safety and Emergency Services (CSES) participated in: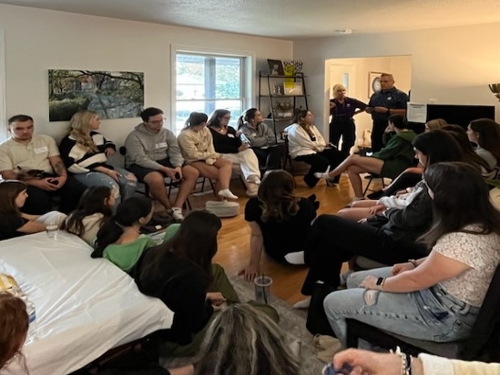 CSES staff, Scott Davis and Special Constable Lee Butler presenting the Western Hillel's leadership training to Western students. 
Western Hillel's Leadership Training Day - SEPTEMBER 2023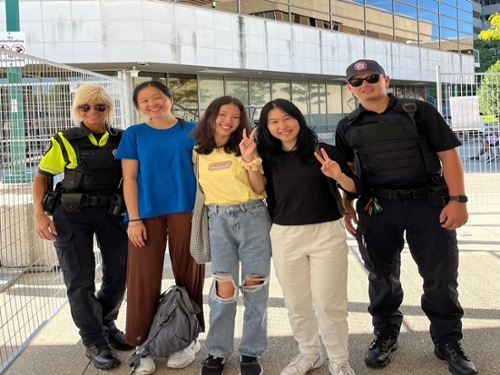 Special Constables Butler and Kunder enjoyed welcoming Western's new international students to campus. Western had so many fun events planned for the students to help them meet new lifelong friends and make them aware of the various support offered on campus and the London community.   
WSCS WELCOMES THE INTERNATIONAL STUDENTS IN WESTERN - SEPTEMBER 2023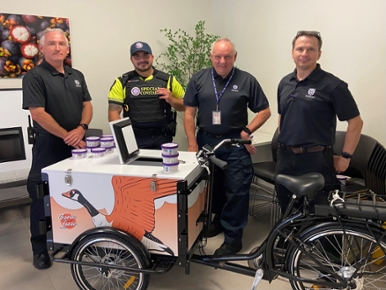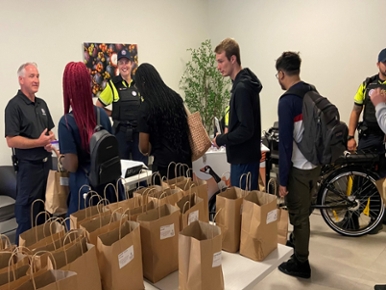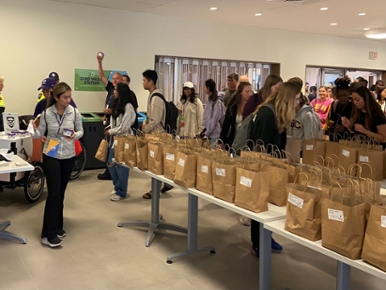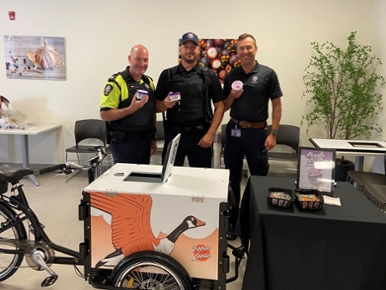 Special Constable Rook, Special Constable Cavaliere, Declan Hunt, Mike Cadieux, Sgt. Pfeffer, Sgt. Reynolds, Sgt. Holland, Special Constable Young and Rafal Pszczola welcome the students on campus at Lucy's in Sommerville.  They mingle and talk regarding the upcoming school year while enjoying the tasty Western Purple Reign ice cream.  
CONSTABLES & CONES EVENT - aUGUST 2023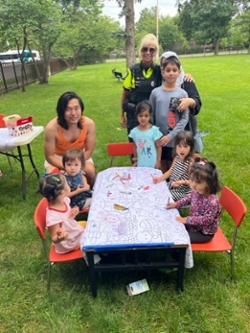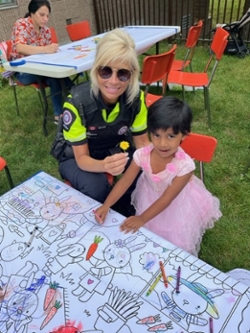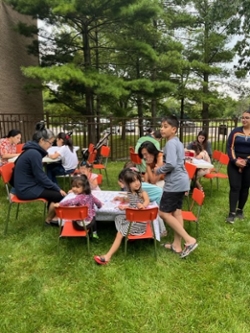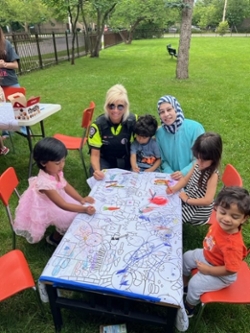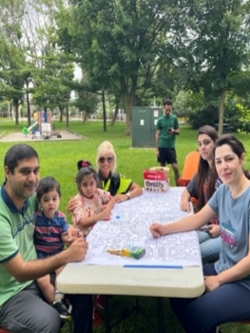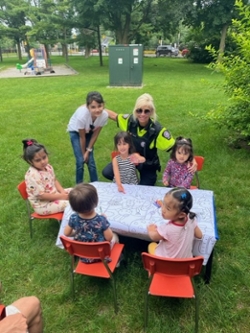 Special Constable Lee Butler hosted a 'Constables & Colouring' event for the children of Western's PHD students at the Platt's Lane Estates student residence. 
CONSTABLES & COLOURING EVENT AT PLATT'S LANE - aUGUST 2023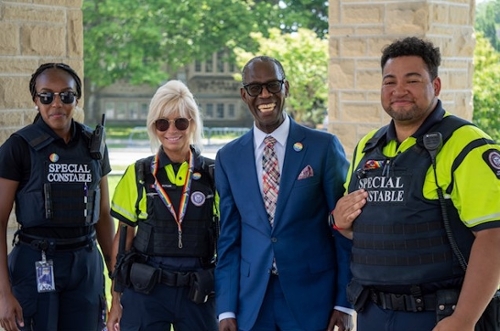 The Western Special Constable Service (WSCS) values the relationship it shares with Western's Office of Equity, Diversity and Inclusion.  Special Constables Butler, Kankam and Mohammed are seen here with the Office's Associate Vice-President Dr. Opiyo Oloya.
WSCS VISIT TO Western's Office of Equity, Diversity & Inclusion - JULY 2023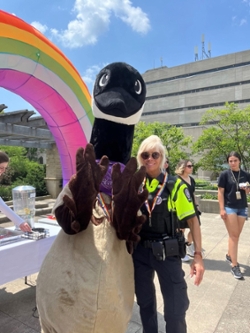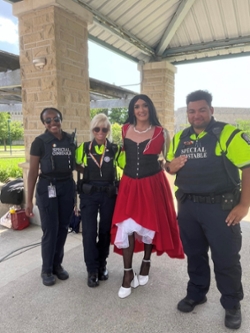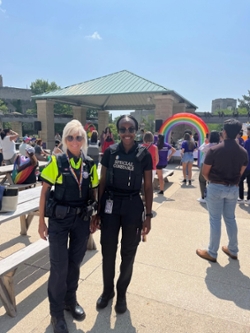 SPECIAL CONSTABLES WORKING AT THE CONCRETE BEACH: WESTERN PRIDE
celebration of our 2SLGBTQIA+ community and allies

 

- JULY 

2023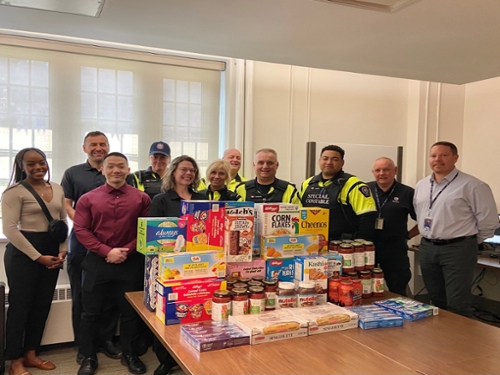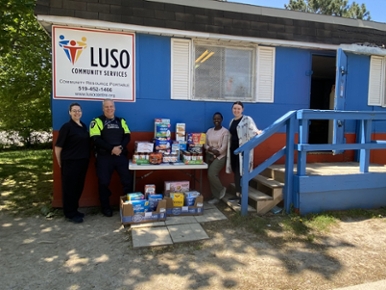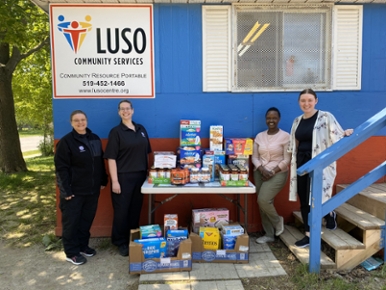 LUSO COMMUNITY SERVICES - BASIC NEEDS DONATION - MAY 2023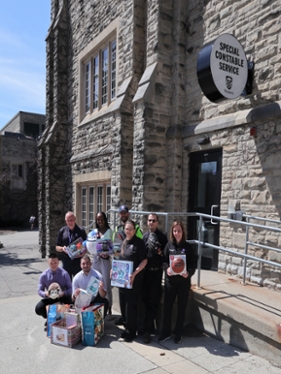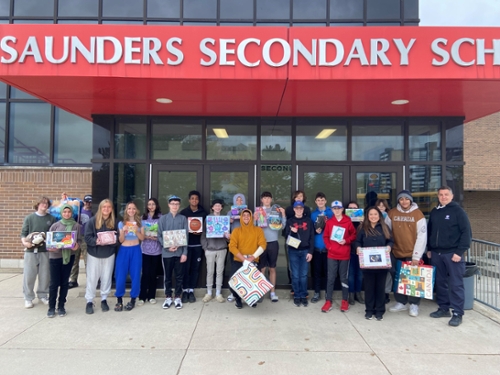 saunders secondary school eid toy drive - april 2023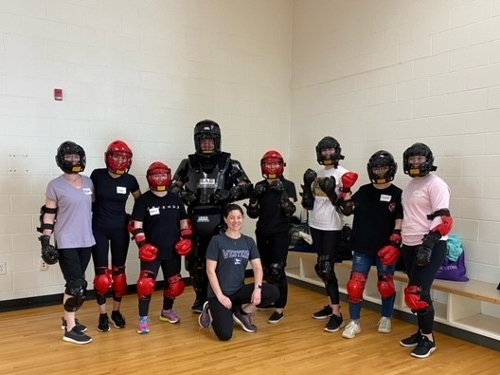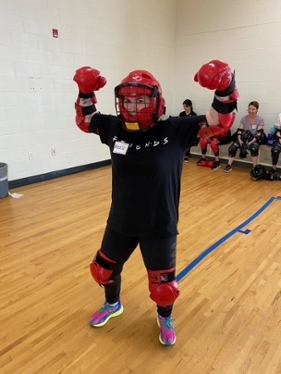 WOMEN's self defense clinic - april 2023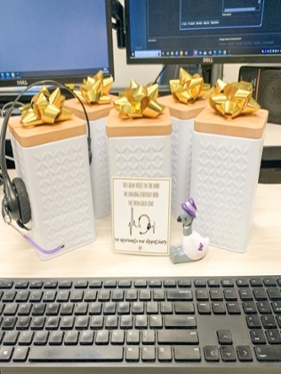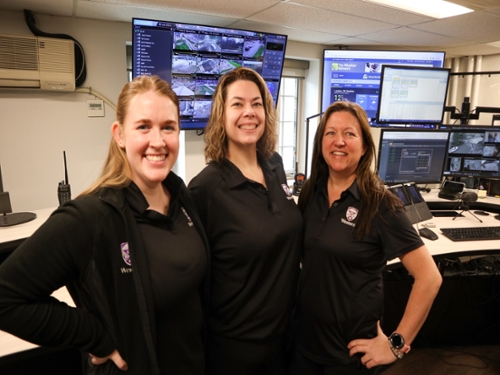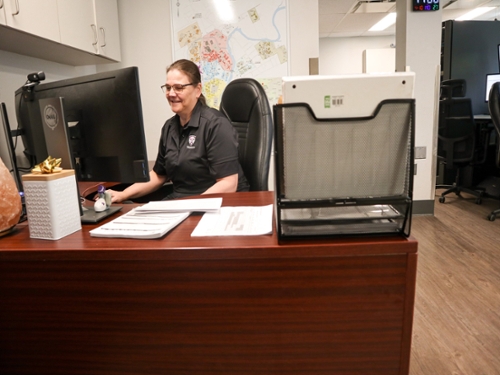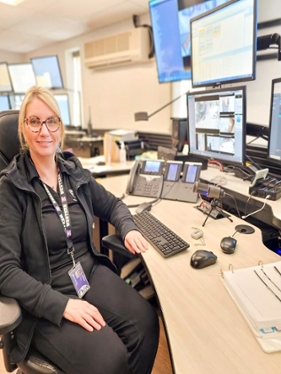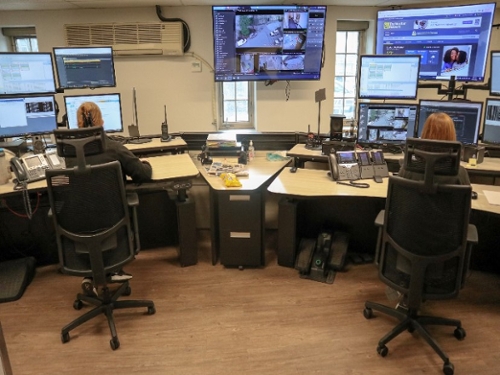 NATIONAL PUBLIC SAFETY TELECOMMUNICATIONS WEEK AT WSCS - april 2023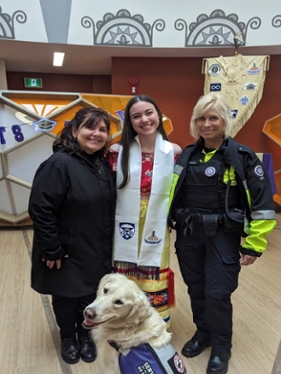 INDIGENOUS STUDENT SERVICES GRADUATION - april 2023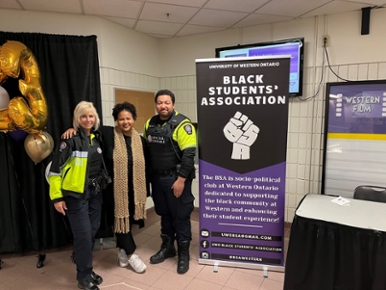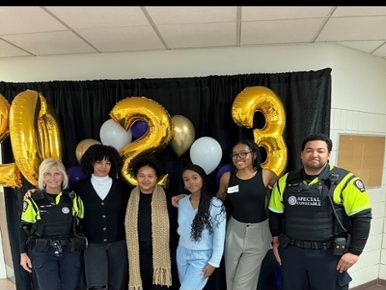 BLACK STUDENT ASSOCIATION INAUGURAL GRADUATION - april 2023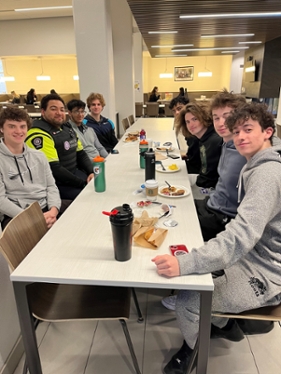 RESIDENCE X-CUP FLAG FOOTBALL (PRE-GAME MEAL) - april 2023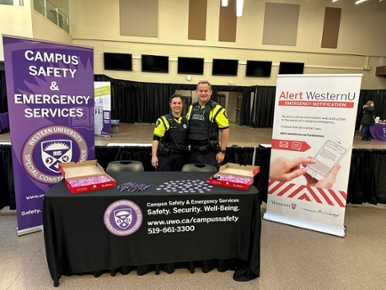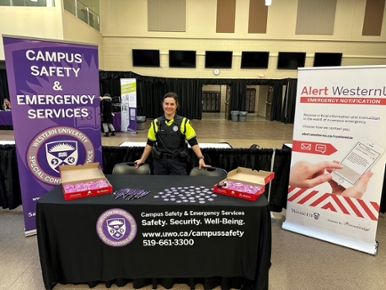 western spring open house - march 2023