Meet Our New Team Members
Meet Our New Team Members
Recently Western Special Constable Service added four members to their team. Have a look at each employee's writeup below to learn a little about each of them.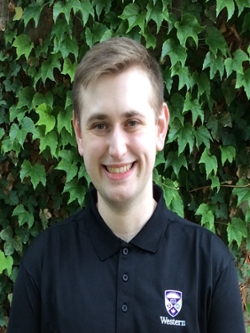 CHRISTOPHER HOLLAND
Hi, my name is Chris Holland and I recently joined the Western Special Constable Service in July of 2023. I was raised in London, Ontario and graduated from the Fanshawe Police Foundations program in 2018. From there, I entered into the private security industry where I was a mobile alarm response guard for CIBC and RBC banks, as well as the Thames Valley District School Board. Most recently, I was employed by London Health Sciences Centre, working in-house security for both Victoria Hospital and University Hospital. There I gained valuable knowledge and skills in emergency management, crisis intervention, mental health, addictions and public relations.  
I enjoy getting outside to be active and spending time with my family and friends. My interests include camping, hiking, fishing, and kayaking. I am excited to be part of a community centred service and to take an active role in helping to foster a safe and welcoming campus for students, staff, faculty, and guests. 
---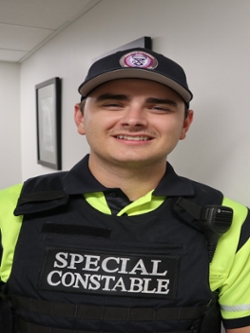 matthew kunder 

                         
Hi all,
My name is Matthew Kunder and I am one of Western Special Constable Service's newest Special Constables!
Prior to joining WSCS, I was a Special Constable at another Ontario campus. I hold an Ontario College Diploma in Police Foundations and a Bachelor of Arts degree in Criminology from right here at Western! I am also a current volunteer with the London Food Bank. 
In my spare time, I enjoy spending time with my dog Wrigley, golfing, traveling, and watching my Toronto Maple Leafs and Baltimore Ravens play.
I joined WSCS because I enjoy engaging with Western's diverse and vibrant community. I look forward to creating positive relationships with Western's students, staff, and faculty and my goal is to help keep Western a safe and welcoming campus for everyone!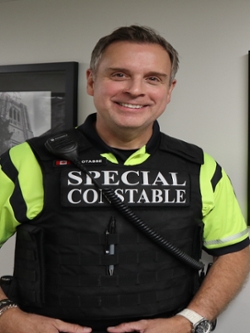 eric potasse
I'm originally from Montreal and moved to London in 1991 after being hired by the London Police Service (LPS). After almost 31 years of policing, I retired from the LPS in 2022. I have approximately 13 years of investigative experience in various branches - including 8 years investigating sexual assaults. 
My interests include fitness training, audio/video systems, grilling, collecting vinyl records/CDs and live concerts/theatre. 
I plan to contribute to the overall Western U campus experience for students, faculty, staff, and visitors by ensuring a safe and equitable environment for all. I look forward to meeting you and feel free to approach me about issues that are of concern or need attention. 
---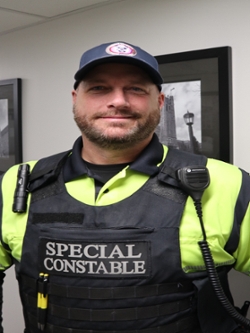 troy young
My name is Troy Young and I am happy to be working as a Special Constable with the Western Special Constable Service. With a background of 23 years in law enforcement and strong ties to community involvement through my family and their sporting interests, working here at Western University is a great opportunity for me to engage with the members of the community.
I take pride in my work, in providing a safe and secure environment for students, faculty and staff to thrive here at Western. I'm always happy to help and look forward to continuing to work with and for our many community members.