Master's Students
Sarah Young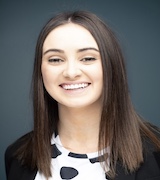 Sarah graduated from Western University in 2019 with a Bachelor of Arts in Kinesiology. Throughout her time as an undergraduate student, Sarah enjoyed courses related to the social impact of sport and volunteered much of her time with organizations such as motionball, Best Buddies, and Special Olympics. It was a combination of her love of learning and volunteer work alongside individuals with intellectual disabilities that inspired Sarah to return to Western and complete her master's degree in Sociocultural Kinesiology. Sarah's research focuses on the parental experiences of those who have children participating in Special Olympics programs. Sarah has shifted to part-time studies after being offered a position at motionball for the Special Olympics National Office as an Event Coordinator in May 2021. Sarah hopes that her work will create a more positive space for participation for both Special Olympics athletes and their parents.  
Research Interest:
Experiences of Parents of Special Olympics Athletes
Email
:
syoun48@uwo.ca
Karmen Mohindru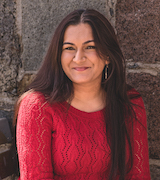 Karmen graduated from Queen's University in 2020 with a Bachelor of Arts (honours) degree as a health studies major. Her undergraduate experiences in health promotion and disability studies lead her to Western and this lab where she is currently a master's student in the Sociocultural Studies in Kinesiology stream. With the support of the Ontario Graduate Scholarship, Karmen's research focuses on safeguarding Para sport athletes from harm and maltreatment at the hands of peers, coaches, administrators and other Para sport officials. In addition to her academic endeavours, Karmen participates within the Western community through her involvement in various graduate committees. Karmen hopes to contribute to growing para sport literature through research that highlights the sociocultural implications of athlete safeguarding policies.
Research Interest: 
Harm and the effectiveness of safeguarding in Para sport
Email
:
kmohindr@uwo.ca 
Ashley Vito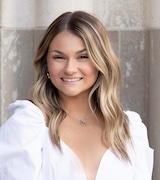 Ashley graduated from Western
University in 2022 with a degree in Honours Bachelor of Health Science specializing in health promotion. Her undergraduate experience and practicum in health promotion lead her to pursue similar fields at a master's level. Ashley gained a keen interest in the social determinants of health throughout her undergraduate career and hopes to continue pursuing this passion. Through her time volunteering within public health environments and various clubs on campus, Ashley's interests are grounded in health promotion and a focus on the social determinants of health. As a first-year master's student in this lab, Ashley intends to explore the role of empathy within public health settings in the context of promoting and encouraging upstream care towards marginalized populations.
Email
: 
avito@uwo.ca
Mais Awadallah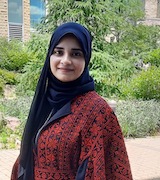 Mais graduated from Western University in 2022 with a Bachelor of Health Sciences degree. Her interests and experience in health promotion that she acquired during her undergraduate studies led her to continue her studies in the field at Western. She is a first-year master's student in the Health and Rehabilitation Sciences program in the health promotion stream. During her undergraduate studies, Mais worked on a group project with a community partner, Dr. Adrian Stacy, a family physician in Penetanguishene. This project aimed to develop a health promotion program called ParkRx in the Heart of Georgian Bay to help local doctors prescribe nature for their patients with a focus on inclusivity. Mais hopes to increase her knowledge in health promotion and develop skills to promote inclusive and accessible healthcare environments that encourage healthy lifestyle behaviours.
Email
: 
mawadal4@uwo.ca
Kristina Fernando
Kristina (she/her) graduated from Western University in 2022 with an Honours Bachelor's degree in Health Science specializing in the field of Health Sciences and minoring in Biology. She is currently pursuing a master's degree in the field of Health Promotion within the Health and Rehabilitation program. As an advocate for women's health, Kristina has always been vocal about the differential issues affecting her community and is passionate about making a difference. She first became interested in the field of period poverty, menstrual health and menstrual stigma during her visit back home to Sri Lanka. Since then, Kristina has participated in conferences, blog posts, and articles in hopes to raise awareness about these issues. Kristina is also the Advocacy Coordinator for Bleed the North, a non-profit governmental organization that aims to collect and donate period products to menstruators across Canada. Kristina first met Dr. Carla Da Silva during her undergraduate studies and together developed an Independent Study about period poverty, stigma and discrimination against menstruators in the West which in turn, inspired her to pursue her masters. Kristina hopes to one day be a catalyst for the accessibility and availability of free menstrual products for all menstruators across Canada. In her spare time, Kristina enjoys music, practicing mindfulness and dancing with her friends
Email
: 
kferna59@uwo.ca