6th Annual Biology Graduate Research Forum 2015
Presented by the Graduate Students of the Department of Biology, Western University
Friday, October 16th, 2015
Mission Statement
The Biology Graduate Research Forum (BGRF) is organized by the graduate students of the Department of Biology at Western University. The primary mandate of this event is to provide a forum for graduate students and post-doctoral fellows to showcase their research in biological sciences through poster and invited oral presentations. It is also the aim of this research forum to host an invited speaker who will present their current endeavours within the field of biological sciences.
The aim of the BGRF is to bring together students within the multi-disciplinary umbrella of biological sciences to exchange novel and exciting ideas within their respective fields. It is also our hope that this annual event will foster inter-disciplinary collaborations, which would add and enhance the academic and scientific research experience of the participants here at Western.
*** Reminder *** The abstract submission deadline is Friday, September 25th, 2015.
Keynote Speaker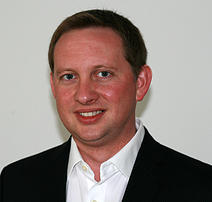 Bogumil J. Karas, Ph.D.
The BGRF is immensely pleased to have one of Western Biology's own, Dr. Bogumil Karas, as this year's keynote speaker. Dr. Karas completed his Ph.D at Krzysztof Szczyglowski's lab in Agriculture Canada in 2009. He then went on to do a post-doc and subsequently became a staff scientist at the Craig Venter Institute. He has recently moved back to London and opened a company called Designer Microbes Inc. right here at the Western Research Park near Windermere Manor where he focuses on engineering microbes for various applications. Dr. Karas has worked in a world-class environment with top-tier scientists and a handful of nobel laureates. He will be sharing with us his perspective on the world of biology from multiple perspectives, namely as a student, researcher, staff scientist and as a start-up entrepreneur.
For more information on Dr. Karas, please click here.
Art Exhibit
We will again be holding the BGRF Art Exhibit. For more information, please click here.