Western Interdisciplinary Research Building
Western Interdisciplinary Research Building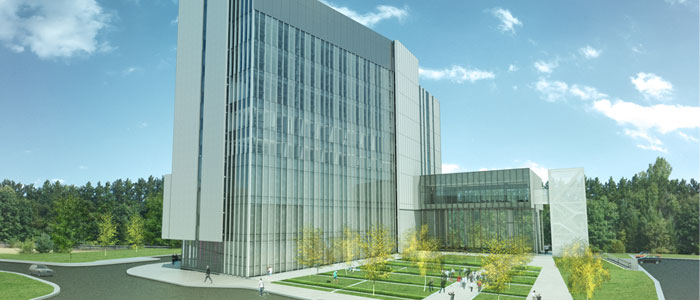 Phase One of the Western Interdisciplinary Research Building (WIRB)

Construction is now completed for the Western Interdisciplinary Research Building (WIRB).  Located next to the Visual Arts parking lot off Perth Drive, this 120,000-square-foot facility serves as the new home for the Brain and Mind Institute, BrainsCAN and the Rotman Institute of Philosophy, as well as provide five mixed-use general classroom spaces. This first phase of the building houses dry laboratories, teaching and research space, classrooms, public amenities and public space. A portion of building costs for this signature research facility was supported by the federal Post-Secondary Institutions Strategic Investment Fund.
"This new facility will have a major impact on our ability to recruit outstanding researchers, encourage new partnerships and promote new and innovative training opportunities for our students," ~ John Capone, Vice President, Research.
"WIRB is another demonstration of our commitment to investing in interdisciplinary areas of strength, as is articulated in Western's strategic plan as an institutional priority. The building will significantly increase our capacity to support research teams that draw on the expertise of faculty, staff and students across campus."   ~ Janice Deakin, Provost and Vice-President (Academic). 
Facilities Management manages all construction updates on the Projects & Planning website and on Twitter, @westernuFM.
WIRB Floor plans that include furniture layout, click here.   To view construction photos by month, click here.