Future Students

Western's MDA program is a one-year, fall entry (September start), in person professional science master's degree consisting of 8 months of coursework followed by a 4 month co-op experiential learning work term.
Our students receive the interdisciplinary training, career development support, and experiential learning opportunities they need to be ready to work as skilled data science and analytics professionals.
Courses are taught by outstanding faculty members from the two dominant fields of data science and analytics (Computer Science and Statistics) at an institution that is ranked among the top 1% of higher education institutions globally.
We invite you to transform your potential. Apply today!
Please note that admission to the MDA program is competitive and satisfying the minimum requirements will not guarantee an offer of admission. We do not pre-screen applicants. Students are encouraged to check our Admission Requirements Checklist to determine their eligibility.
Advantages of the MDA program
12-Month
Masters Program
8 months of coursework followed by a 4-month co-op work term. Students choose one of three specializations: Artificial Intelligence; Finance, Banking & Insurance or Generalist.
Gain valuable, on-the-job work experience
Students take the technical skills they have developed over the past eight months and apply them in an organizational setting, establish a professional network and start your professional career.
Learn the skills and tools employers want
Machine learning (supervised, unsupervised, reinforcement learning); Artificial intelligence; Unstructured data (natural language processing and big data tools); Statistical modelling and inference; Database skills; Data carpentry; Visualization and exploratory data analysis; and Ethical data analysis.
Professional development workshops
Ensure MDA candidates have the opportunity to develop effective self-promotion tools and techniques, and acquire highly valued professional skills that will prepare them to successfully pursue career opportunities.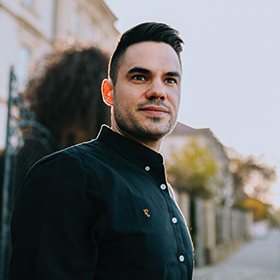 International Student Information
All applicants to the MDA program must meet the same rigorous admission standards. As an international applicant, you can apply online through the same admissions process as Canadian residents or Permanent Residents of Canada. However, there are a few additional requirements that you must meet and documents you must provide.
If you are an international applicant you must obtain a study permit in time for a September start. As there are no deferred admissions for the program, you should consult the Citizenship and Immigration Canada website on study permit processing times prior to applying for the program.
Applicants whose first language is not English must provide evidence of their proficiency in the use of the English language (see  English language proficiency ). This includes applicants who completed their previous degree at an institution where English is the language of instruction.
---
Learn about our graduates
The MDA program prepares our students for positions at all levels of government, not-for-profit organizations, and private companies. They are ideally suited for positions with titles like: Data Scientist, Data Analyst, Big Data/Data Architect, Business Analyst, Operations Analyst, Data Engineer, Technical Analyst, Actuarial Analyst, Financial Analyst, Software Developer, Senior Consultant, Cloud Consultant, AI/ML Consultant.