Student Life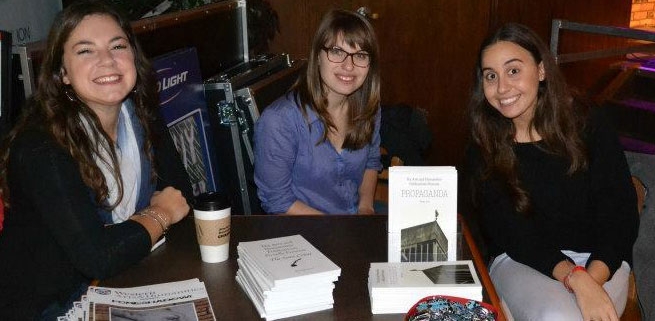 Depending on your interests, you could find yourself organizing an art exhibition, performing in a theatre production or collaborating on various written publications highlighting the talents of your peers. The opportunities are endless for expressing your creativity, mastering new skills and working collaboratively with your professors and your peers. The experience of an Arts and Humanities student reaches far beyond the classroom as you expand your horizons and learn without limits.
Bring your studies to life: 
Many of our departments provide opportunities for undergraduate research, conferences and publications
Visual arts students are often involved in gallery and museum research, exhibitions and internships
Teaching opportunities: senior students in Visual Arts have the opportunity to work as teaching assistants in first-year courses
English and Writing Studies and the University Students' Council recently initiated a student writer-in-residence opportunity
Produce and screen films in the annual Western Student Film Festival
Community service: in London through the Spanish program, Film and Philosophy; overseas in Rwanda through French Studies, or in Cuba through the Spanish program. Learn more about our Community Service Learning opportunities in partnerhsip with the Student Success Centre
Alternative Spring Break is a Western-wide opportunity for students to participate in a hands-on service-learning experience in a variety of destinations
Visit a full listing of
Arts & Humanities Clubs and Groups
and join in the fun today!