Arts & Humanities in the News
One of the challenges of learning a second language is finding opportunities to practise. SSHRC-funded research has led to the development of an innovative online tool that helps language learners do just that.
With the aid of a $75,000 Insight Development Grant, Juan Luis Suarez, professor of Hispanic studies at Western University, along with two researchers and six doctoral students in his CulturePlex Lab, created a prototype called the Virtual Language Laboratory (VL3), which gives students the chance to text chat in Spanish with an online avatar, in scenarios such as meeting someone for the first time, or ordering a meal at a restaurant. Read more
---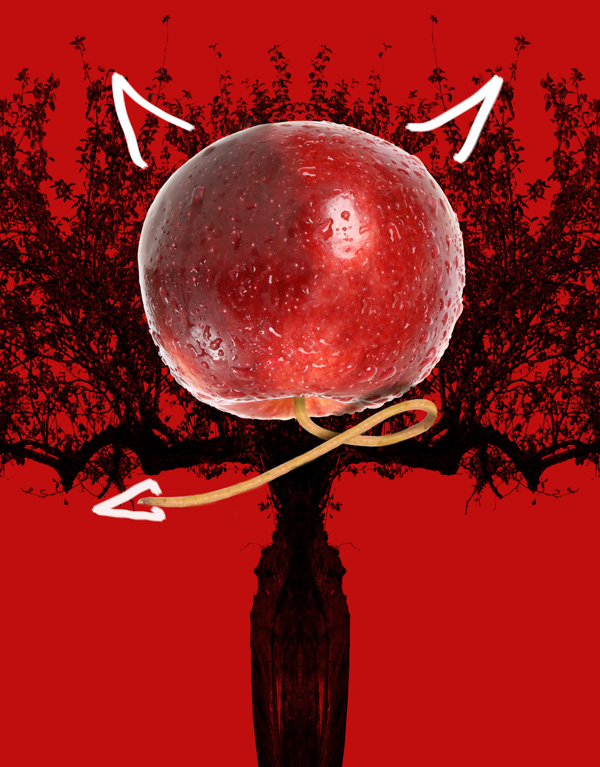 Adela Talbot, Western News, November 28, 2013
John Leonard, a Western English professor and renowned John Milton scholar, recently published Faithful Labourers: A Reception History of 'Paradise Lost', a two-volume work dealing with centuries of Milton scholarship. It has been praised for its attention to detail and fair-mindedness, for its contributions to astronomical thought in Milton's time and has been called "one of the most sustainedly informative and carefully pondered single-authored academic books on Milton's Paradise Lost ever to have been published."Western News reporter Adela Talbot recently spoke to John Leonard about his most recent publication. Read more
---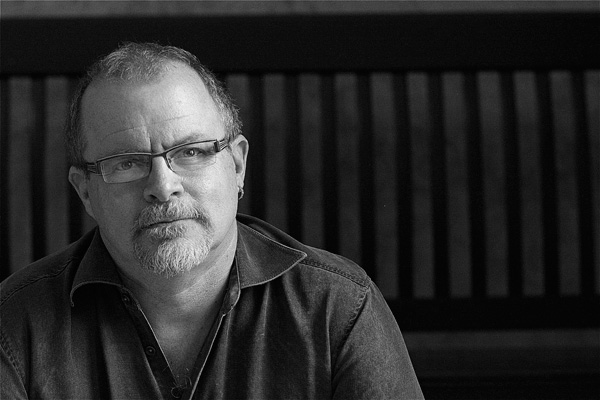 Adela Talbot, Western News, November 28, 2013
Kids aren't as innocent as they seem, says Steven Bruhm. Bruhm, a professor in the Department of English and Writing Studies, recently published The Counterfeit Child in a special issue of English Studies in Canada titled Childhood and Its Discontents, edited by Nat Hurley. Read more
---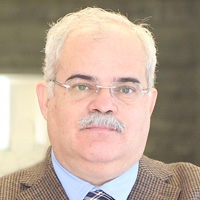 Western professor Stathis Psillos, recruited from the University of Athens, has been named the Rotman Canada Research Chair in Philosophy of Science. Part of the Rotman Institute of Philosophy, Psillos is a leading philosopher in examining aspects of scientific realism.
---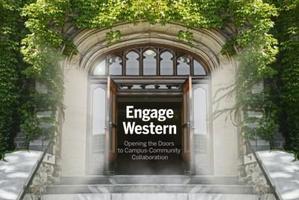 Is Western engaged in the community? Does the university create positive social change? If so, how are these impacts measured and where is there room for improvement? Answers to these and other questions are expected to be addressed Thursday, Nov. 14, as Engage Western brings together campus representatives, community members and special guests to share perspectives and stories about the ways academic institutions partner with their communities to mobilize knowledge, create social change and acknowledge the role of the university in public life. 
---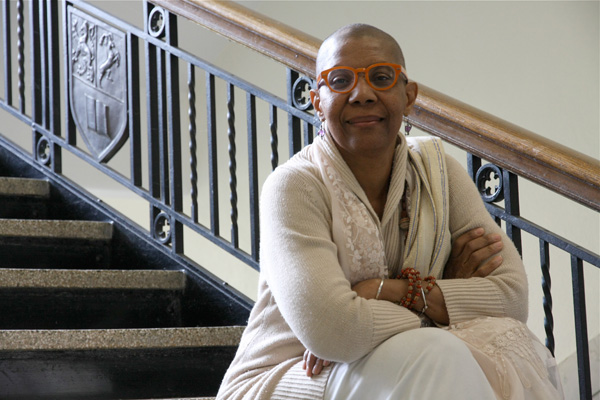 M. NourbeSe Philip never wanted to be a poet. She didn't really want to be a lawyer, either. She wanted to be a spy. Read more
---
Halloween has grown into more than just a night of tricks and treats for children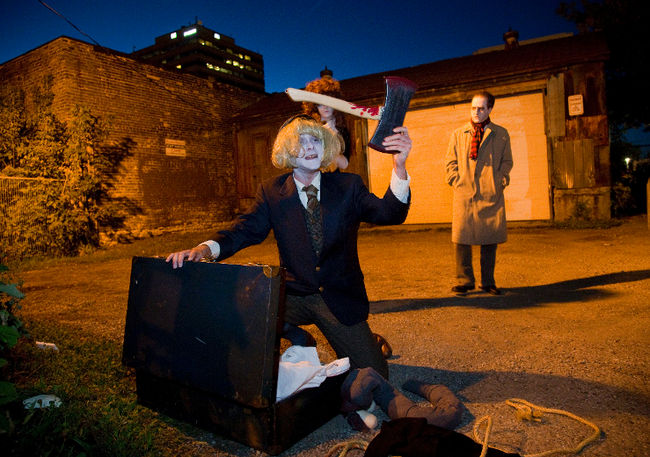 by Joe Belanger, London Free Press, October 24, 2013
Horror specialist Steven Bruhm, Dept. of English and Writing Studies, discusses why Halloween is becoming so popular for adults. Read more
---
Rotman Institute of Philosophy's Charles Weijer comments on Hassan Rasouli case
Charles Weijer, Canadian Research Chair in Bioethics and member of the Rotman Institute of Philosophy, was recently asked to comment on the Hassan Rasouli case on CTV News, Global News and Maclean's Magazine.
---
English & Writing Studies faculty reflect on Munro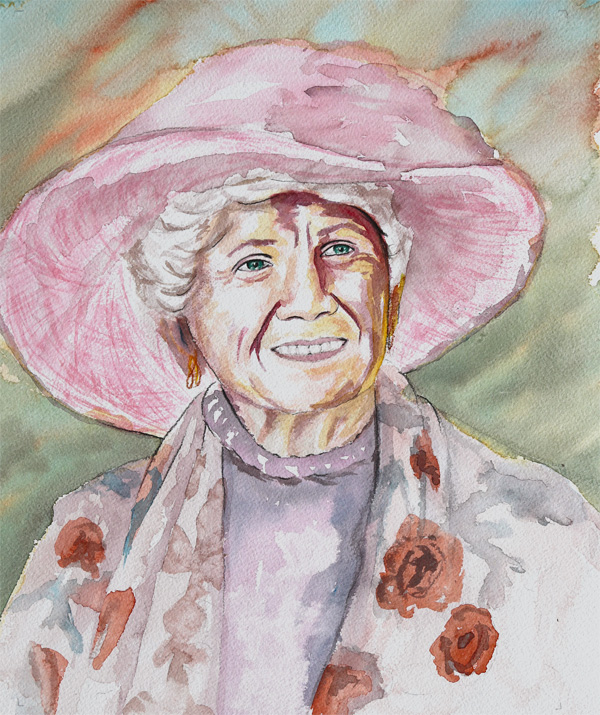 Profs. Bryce Traister, Jan Plug, and David Bentley from the Dept. of English and Writing Studies, share their thooughts on Alice Munro's Nobel Prize in this week's Western News.
Traister: Celebrating the small, unimportant things that matter
Plug: Finding validation in the remarkable unremarked
Bentley: Probing deep caves paved with kitchen linoleum
---
Winning a Nobel Prize for Alice Munro
Toronto Star, Friday, October 18, 2013
Dean Michael Milde is quoted in the Toronto Star about nominating Munro for the Nobel Prize in Literature. Read more
---
Truth, fiction and the brain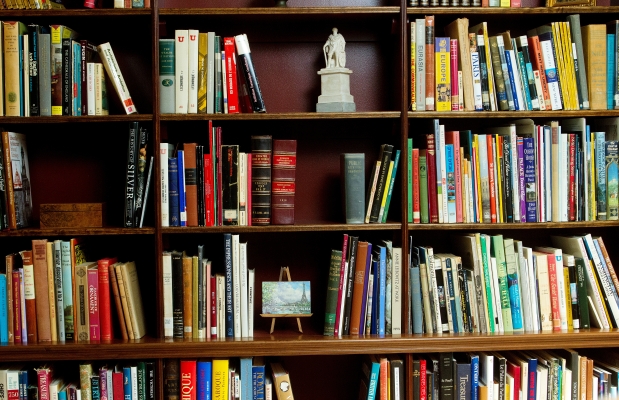 By Tom Spears, Ottawa Citizen
Joel Faflak, Director of the School for Advanced Studies in the Arts & Humanities, discusses the relationship between good literature and the brain. Read more
---
Visual Arts alumni and students featured in RACAR (Revue d'art canadienne/Canadian Art Revue)
Congratulations to PhD Candidate Erin McLeod, and alumni Leanne Carroll and Amy C. Wallace on their work currently featured in RACAR. Read more
---
In their own words: Students reflect on journey to Rwanda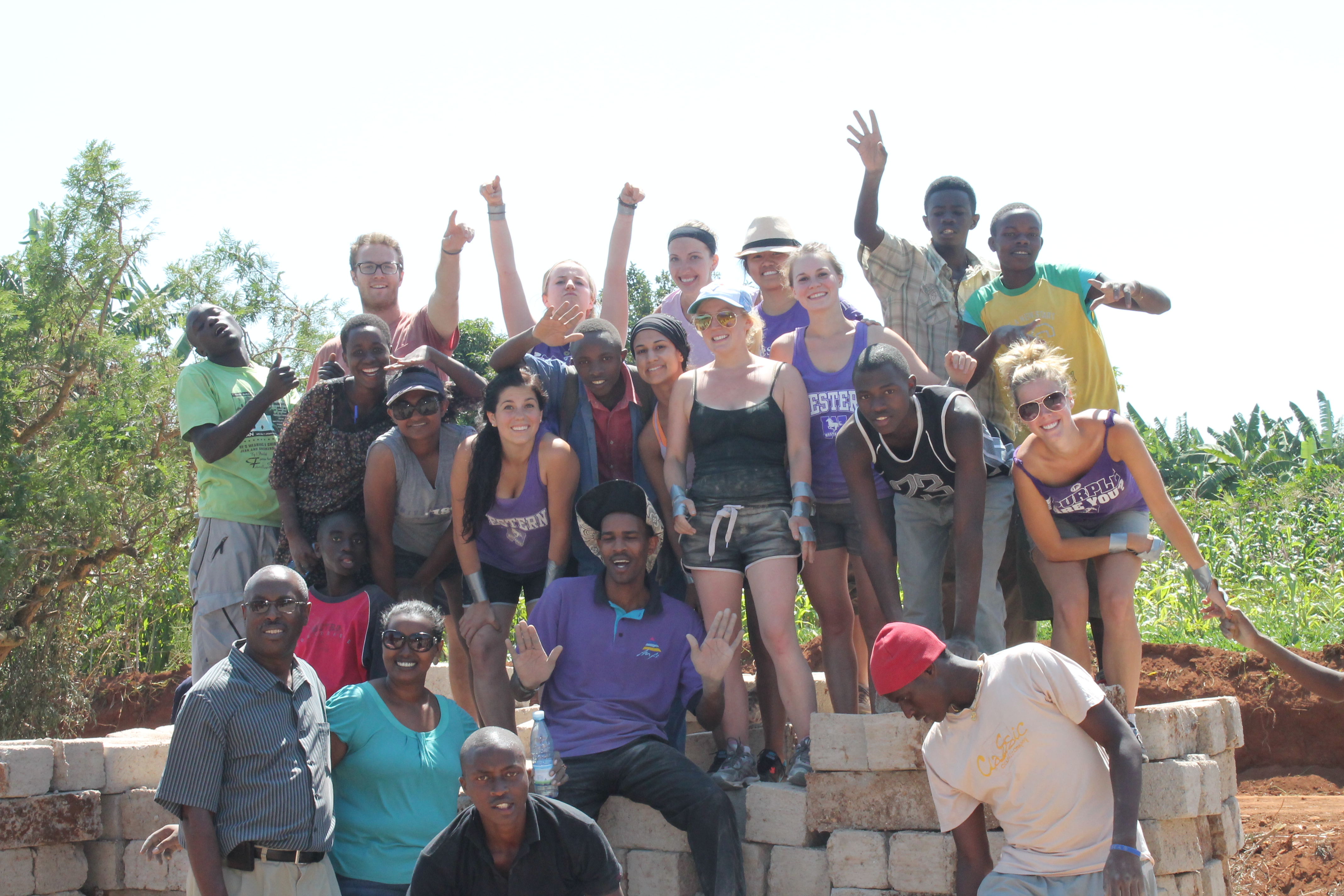 By Francine Navarro, Sarah Ellam and Kaitlin Rocha October 10, 2013
The Rwanda: Culture, Society and Reconstruction course in the Department of French Studies, taught by professor Henri Boyi, involves a five-week international service-learning experience in Rwanda. This course started five years ago. Western News asked three students from that class – Francine Navarro, Sarah Ellam and Kaitlin Rocha – to reflect on that trip. Here's what they had to say, in part: Read more
---
Milde: Debate not aided by sweeping, misdirected judgments
By Michael Milde October 10, 2013
Benjamin Tal and Emanuella Enenajar don't think students should study English, Psychology, Philosophy, History or any of the humanities. They argue these subjects are a bad investment: "And despite overwhelming evidence that one's field of study is the most important factor determining labour market outcomes, today's students have not gravitated to more financially advantageous fields in a way that reflects the changing reality of the labour market." Read more
---
Leadership discussion shares Homecoming stage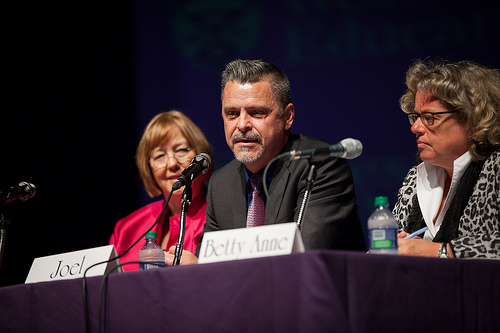 By Wayne Newton, Western News, October 2, 2013
Is there a quiet revolution in leadership? Maybe, according to professor Joel Faflak, director of Western's new School for Advanced Studies in the Arts & Humanities. Faflak was part of a six-person panel discussion on the Cultures of Leadership held Sunday morning in the Paul Davenport Theatre, as part of the university's Homecoming celebration. Read more
---
Landmark study explores Hispanic Baroque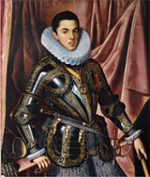 By Communications Staff, September 25, 2013
Inspiring everything from Las Vegas to Lady Gaga, Hispanic Baroque is every bit an influence on modern day trends as is hip-hop and hipsters. And yet, tracing the cultural complexity that Hispanic Baroque has spawned for centuries has proven an unenviable task. Until now. A landmark study by The Cultureplex Lab at Western has explored Hispanic Baroque like no previous research project of its kind. Read more
---
Goldschlager awarded Order of Academic Palms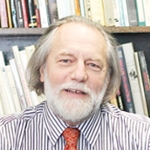 By Communications Staff, September 13, 2013
French Studies professor Alain Goldschlager honoured for bringing francophone voice to the International Task Force on Holocaust Education, Remembrance and Research  Read more
---
Field School glimpses into Roman Empire's past, students' futures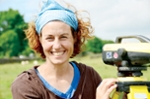 By Communications Staff, September 5, 2013
Western researchers Elizabeth Greene, above, and Alexander Meyer, along with nine Classical Studies students, journeyed 6,000 kilometres and nearly 2,000 years for the experience of a lifetime. For six weeks this summer, Greene and Meyer led students in an archaeological dig, below, at Western'sField School at Vindolanda. Read more
---
New documentary looks to collect games, memories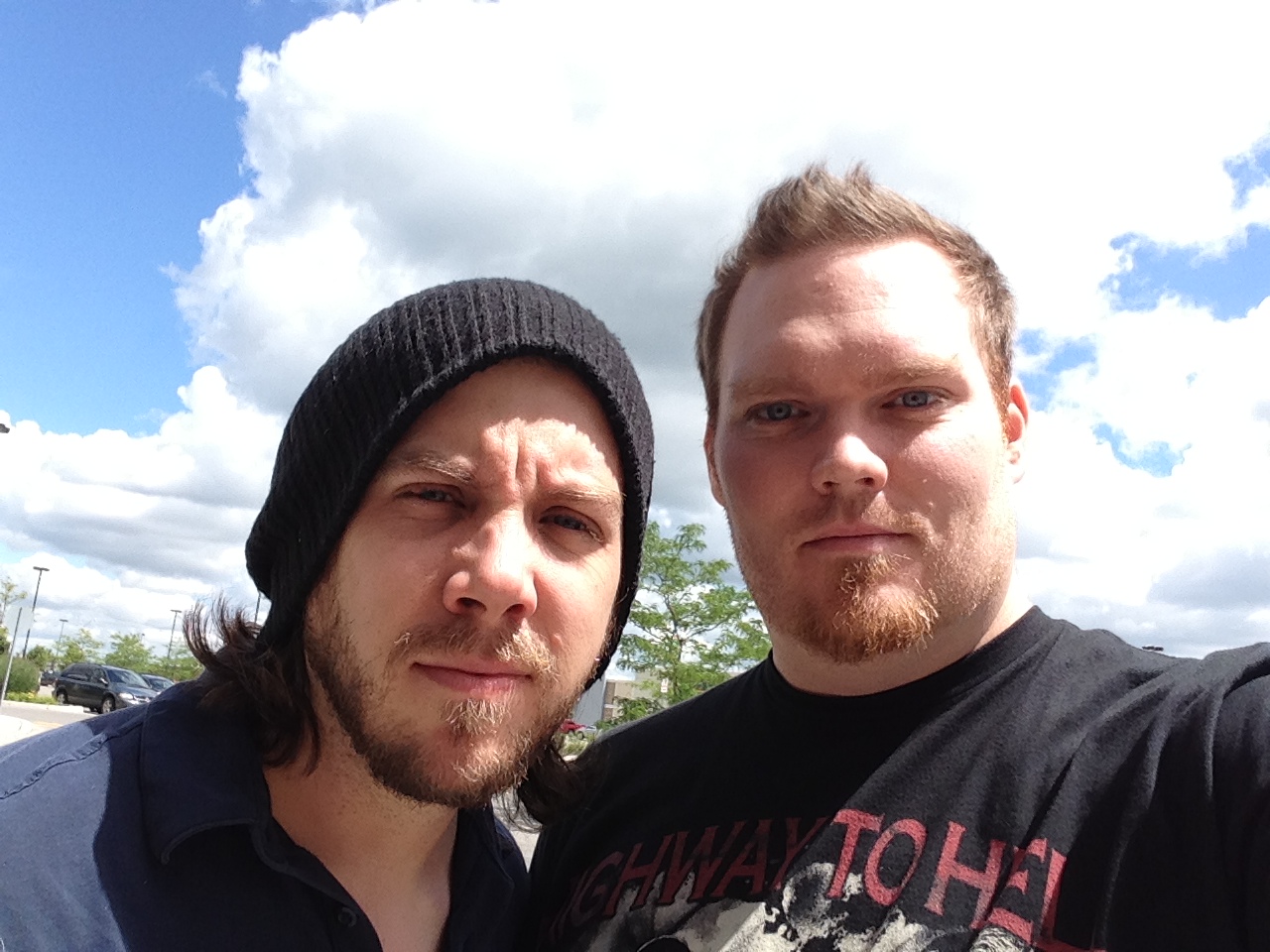 By Adela Talbot, Western News, August 7, 2013
Video games have come a long way since Nintendo first dominated the market in the 1980s. Three decades later, Rob McCallum has plans to go a long way to document the Nintendo saga, all the while hunting for its classic games. Read More 
---
Western arts and humanities getting tech infusion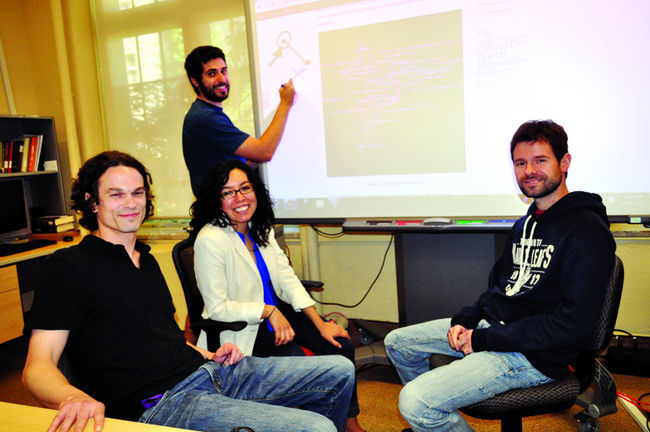 By Chris Montanini The Londoner, June 11, 2013
Researchers at Western University are leading efforts to rejuvenate arts and humanities studies and they're reaching out to students in more technical disciplines for some help. Read More 
---
Italian is alive, well and growing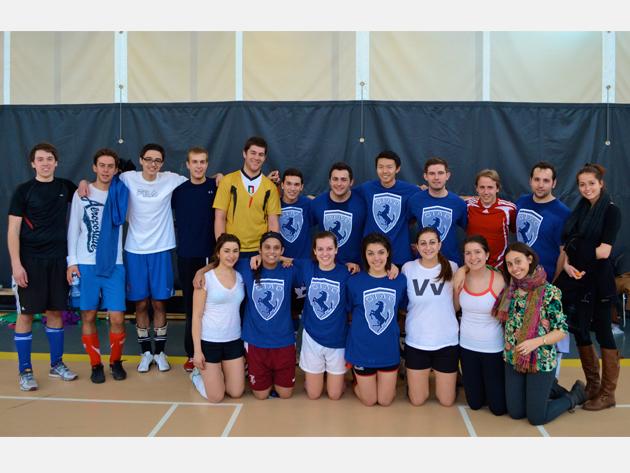 By Stephanie Grella Panoram Italia Magazine June 4, 2013
Students can now feed their curiosity about anything Italian at Western University in London, Ont. In addition to having a thriving Italian student association, the school has recently expanded its Italian major program thanks to demand and growing enrollment. Read More
---
FIMS student wins top prize for Potter doc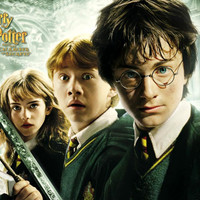 By Communications Staff, May 20, 2013
Media Theory and Production student Jake Kislinsky won a Broadcast Educators Association of Canada award for his documentary, Western Charmed by English Prof, in the Best Audio Feature/Documentary category.. Read More
---
Apocalypse Wow: Course projects lesson of past onto bleak future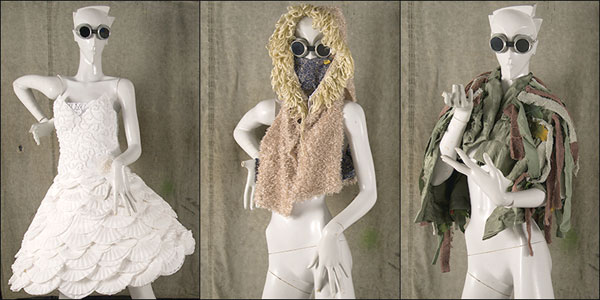 By Adela Talbot, Western News, May 23, 2013
Bridget Elliott loves making history come alive for her students. But using the undead to accomplish this task is, admittedly, an unusual route to making the subject palpable. Read More