Research


The Faculty of Arts and Humanities has a long and proud tradition of academic excellence. We rank consistently as one of the top Faculties in the Arts in Canada. Our nine departments and programs bring together over 150 full-time Professors, many of whom hold teaching and research awards on the local and international stages. 
Research Spotlight:
Juan Luis Suárez awarded Hellmuth Prize for Achievement in Research
By Keri Ferguson, Western News, August 12, 2022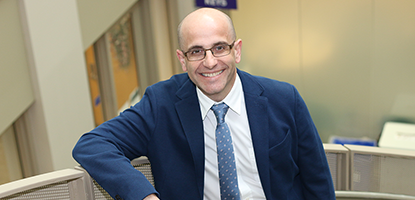 Juan Luis Suárez, Languages and Cultures, has been awarded the 2022 Hellmuth Prize for Achievement in Research. Read the full article
---
2022-23 Graham & Gale Wright Distinguished Scholars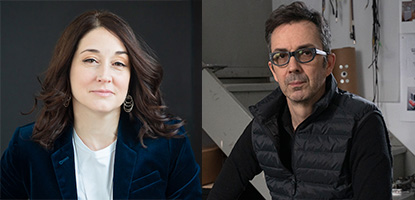 Jacqueline Sullivan, Philosophy
Jacqueline Sullivan is a philosopher of science with training in history and philosophy of science and neuroscience. A primary aim of her current research is to understand the processes by which cognitive neuroscientists seek to establish facts about the neural underpinnings of human cognition and behavior using rodent models of health and disease. She is PI on the SSHRC Insight Grant titled "The Philosophy of Neuroscience in Practice", and is currently working on a book and series of articles based on this project. 
Christof Migone, Visual Arts
Following an ambitious international tour of performances and conferences in the UK, Greece, Lebanon, Switzerland, France, and the Netherlands in Spring 2019, Christof Migone was the Canadian Representative (in a collaboration with his partner Marla Hlady) at the prestigious Artist-in-Residence program at the Glenfiddich Distillery in Scotland. One of the outcomes of the residency is a 12-year long curatorial project titled You And I Are Water Earth Fire Air Of Life And Death that began in 2020 and has thus far involved 15 partnering institutions and 53 artists from 10 countries across 4 continents. The project consists primarily of a 12-hour event scheduled every year on December 12. This year the programming will originate from Hong Kong, Melbourne, Valparaíso, Brooklyn, Brighton, Toronto, Montreal, Saskatoon, Edmonton. Also, Migone recently published essays in the Oxford Handbook of Sound Art (OUP, 2021) and Sound Art: Sound as a Medium of Art, (MIT Press/ZKM, 2019) that will form the core of an upcoming monograph on sound art.  
---
SSHRC Explore Grant awarded to Mary Helen McMurran and Alyssa MacLean for their project Tracing Black Lives in Print, 1780-1880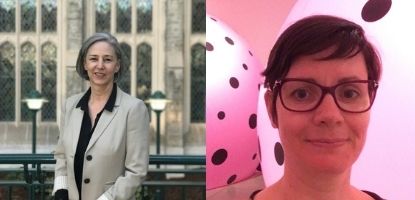 The project funds research in Western Libraries' special collections to discover, catalog, and research Black voices and agency in print culture during the abolitionist era. Collections including the foundational John Davis Barnett Collection and the archives of Fred Landon relating to Black refugees in Southwestern Ontario contain scores of works by Black writers and works in traditionally devalued ephemeral forms such as newspapers and letters most frequently used by Black communities. With the aid of research assistants, we will aim to make these works more accessible for scholars, students and to share the collections with the public.
---
2021 Research Project Updates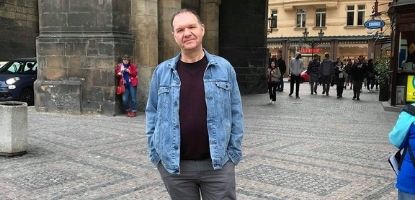 Rob Stainton's work has inevitably applied philosophy to linguistics or vice versa. He's brought philosophy to bear to understand conversational impairments in Autism Spectrum Disorders. He's brought history of philosophy of language to bear to understand grammatical ellipsis.
His current SSHRC-funded project, on which Chris Viger (Philosophy) is a co-applicant, is about what sorts of things languages are. Are Arabic, East Cree, English, French, Japanese, etc., concrete physical things? We do find "instances of language" spoken and written all over. Then again, are languages maybe abstract objects like numbers and algorithms? Are they "inside the mind"? After all, though instances of the word 'COVID' appear everywhere, it's not clear where the word itself resides in space/time, let alone where grammatical rules are located therein. Even more basically, do such things as languages, as conceived by the layperson, even "really" exist? Or is it rather that each person has their own idiosyncratic "idiolect", and that communication has turned out to involve only roughly overlapping ones? (Compare whether values and races and genders "really exist".)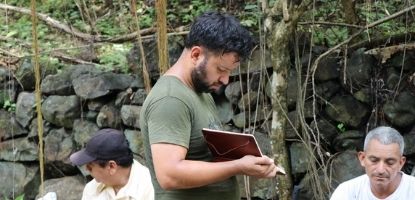 The Surviving Memory in Postwar El Salvador collaborative research initiative is a transnational partnership of survivors, scholars, artists, lawyers, archivists, museums, architects, engineers, community organizers, municipal governments, civil society organizations and mental health professionals who are committed to documenting the history of the Salvadoran Civil War (1980-1992) and preventing future violence.

Co-Applicants from Arts & Humanities include Dr. Felipe Quintanilla (Assistant Professor in Modern Languages and Literatures), Dr. David Heap (Associate Professor in French), and Dr. Marjorie Ratcliffe (Professor Emeritus in Modern Languages and Literatures). Dr. Ulises Unda (Ph.D. Visual Arts, Western, 2019) has joined the project as Collaborator. Dr. Quintanilla and Dr. Unda are engaged in field research, massacre mapping, survivor testimonies, workshop facilitation, research-creation projects, translation, and student supervision. Dr. Heap and Dr. Ratcliffe are primarily supervising students in English-French-Spanish translations of interviews, documentary films, website materials, and other public-facing outcomes, and Dr. Heap will also be joining the research team in the field after the pandemic.

For more information, please see our website: www.elsalvadormemory.org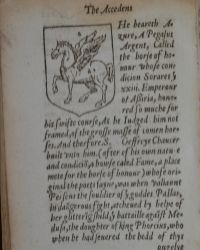 Richard J. Moll works on the relationship between textual transmission and chivalric culture in the late medieval and early modern periods. His current projects focus on the literary world of fifteenth- and sixteenth-century English heralds.

His next SSHRC-funded project will examine and edit the Liber Armorum, a treatise on the origins and rules of heraldic design. The Liber, part of The Boke of St Albans, was printed in 1486 by the Saint Albans Schoolmaster, and again in 1496 by Wynkyn de Worde. It is in two parts: the first traces the history of nobility from Olibion, the first knight who was is invested with a garland of precious stones. The second part is a manual describing the rules of blazon (the formal language of heraldry). A critical edition of the text, which collates all surviving witnesses, will not only allow study of its narrative on the foundations of nobility and heraldic practice, but also will provide insight into the short-lived Saint Albans press.
---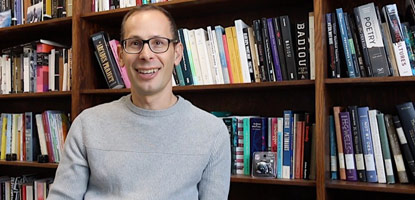 English professor Joshua Schuster will help celebrate American poet Walt Whitman's 200th birthday, as part of the annual Words: London's Literary and Creative Arts Festival, taking place Nov. 1-3 at Museum London. Schuster is delivering a public lecture, Legacies of Walt Whitman's Summer in London. Read the full article
---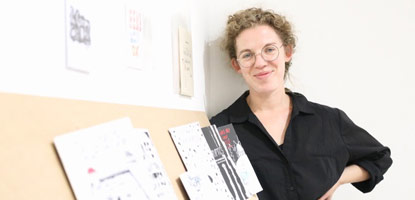 Arts and Visual Culture PhD student Ruth Skinner has curated Anti-profit: Independent Publishing in London, the latest exhibition at the McIntosh Gallery, running through Oct. 26. The exhibit explores the histories of independent arts and literary publishing in London. Read the full article
---
Geneviève de Viveiros, French Studies, had recently created a vlog on her research relating to Emile Zola's works and his career. Zola was one of the most influential writers, journalists and critics of the 19th Century. Geneviève will share her archival research, travels and more through her vlog series. Read the Western News article View more about the EZolaproject on YouTube 
---

The research of Nandi Bhatia, English and Writing Studies, and Teresa Hubel (Huron College) has been featured in India Today. Both are working on a project focused on the representation of tawaifs and devadasis in literature, film and historical records. Read more  
---
Congratulations to Richard Moll, English and Writing Studies, who was named 2019 Faculty Scholar for his achievements in teaching and research. Moll's teaching focuses on the British literary tradition and his research focuses on the ways that canonical texts move through the Middle Ages as they are adapted and transformed through different languages, genres and time periods. Moll has worked on Arthurian literature and Ovid and he is currently exploring the textual world of English heralds. 
---
Solga and Skelton named 2019 Graham and Gale Wright Distinguished Scholars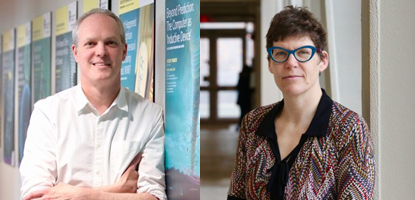 Kim Solga, English and Writing Studies, and Anthony Skelton, Philosophy, were named the 2019 Graham and Gale Wright Distinguished Scholars for excellence in research. Congratulations! 
---
Congratulations to Christof Migone, Visual Arts, and his partner Marla Hlady who were named 2019 Glenfiddich Artist-in-Residence. Both will be spend the summer working on a new project together at the Glenfiddich Distillery in Dufftown in the Scottish Highlands. Read the full article 
---
The continued, universal appeal of Gabriel García Márquez – who would have turned 92 on March 6 – is evident in the latest DataPoints publications of the CulturePlex Lab housed in Western's Department of Modern Languages and Literatures. Read the full article 
---
Tornadoes carry destructive power and fearsome beauty – and a new exhibit at the John Labatt Visual Arts Centre attempts to convey both. Please – Do Not Take This Lightly is an amalgam of research and creation influenced by Engineering professor Greg Kopp's tornado and wind studies and is on display until January 24, 2019. Read the full article