Shannon L. Sibbald, PhD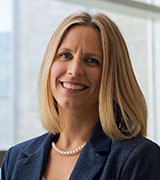 Assistant Professor
Room 334, HSB
519-661-2111 x86258
ssibbald@uwo.ca
Education
MSc, PhD (Toronto)
BHSc (Western)
Academic Appointments
Supervising Graduate Students
Research Interests
Interdisciplinary Health and Health Systems Research


Combining the methods and theories from a variety of disciplines to create innovative solutions to health systems challenges

Implementation Science

How teams access, share, store and use knowledge

Interprofessional Teams

How high performing health care teams work
How current education and training can prepare students for interprofessional work
Patient-centred models of care for chronic disease management
Additional Information
Spread and Sustainability of Integrated Models of Team-Based Care for the Management of Chronic Obstructive Pulmonary Disease: A Multi-site Case Study

Principal Investigator:Sibbald Shannon
Amount:$283,050 (3 years)
Sibbald SL,

Hall RE, Embuldeniya GE, Gutberg J, Everall-Day A, Abdelhalim R, Carbone S,


Jopling S, Nessa NS, Thampinathan S, & Wodchis WP. (2020). Ontario Health Team Central Evaluation – Formative Evaluation: Document Analysis. Toronto, ON: Health System Performance Network. 

Sibbald, S.L.

,

 

Jegatheeswaran, J.

, 

Pocock, H.

, Penney, G. (2020). A National Survey of Educational and Training Preferences and Practices for Public Health Nurses in Canada.

 

The Journal of Continuing Education in Nursing,

 

51(1):25-31.
Sibbald, S. L., & Haggerty, N. (2019). Integrating Business and Medical Pedagogy to Accomplish the Sustainable Development Goals. Journal of Education for Sustainable Development, 13(1), 92–101. https://doi.org/10.1177/0973408219844857 
Sibbald, S.L.,

 

Kang, H.

 

& Graham, I.D. (2019). Collaborative health research partnerships: a survey of researcher and knowledge-user attitudes and perceptions. Health Research Policy and Systems

 

17,

 

92.
Sibbald, S. L.,

 

John-Baptiste, A., & Speechley, M. (2019). Navigating the Complexities of Evaluating Team-Based Learning in the Graduate Classroom.

 

Pedagogy in Health Promotion, 5(4):254–260.
Sibbald, S. L., Misra, V., Ziegler, B., &

 

Fazel, S.

 (2019). 

Supporting a Healthier Campus: Once University's Journey to Smoke-Free.

 

Youth Engagement in Health Promotion,

 

3 (1).

 

Sibbald, S. L., Selkirk, K., Cherla, A., & Misra, V. (2019). An Opportunity for Quality: The need for Better Evaluation of Family Health Teams in Ontario. 

Healthcare Quarterly,

21(4):28-31.
Sibbald, S. L.,

 

and Sibbald, R.W. (2019). Creating a Community Driven Bioethics Network.

 

Journal of Integrated Care, 27 (1):15-25.

Cassidy, B. P., Harwood, L., Getchell, L.E., Smith, M., 

Sibbald, S. L.,

 

& Moist, L.M. (2018). Educational Support Around Dialysis Modality Decision Making in Patients with Chronic Kidney Disease: Qualitative Study. 

Canadian Journal of Kidney Health and Disease. 5.
Ly, O.,

 

Sibbald, S. L., Verma, J. Y., & Rocker, G. M. (2018). Exploring role clarity in interorganizational spread and scale-up initiatives: the 'INSPIRED' COPD Collaborative.

 

BMC Health Services Research,

 

18(1):1-7.
Sibbald, S. L., Brown, R., Schmidt L. (2018). Creating an Interprofessional Network in Lifestyle Medicine: The Journey of the Canadian Academy of Lifestyle Medicine.

 

American Journal of Lifestyle Medicine. April 27.
Brennan D, Zecevic AA,

 

Sibbald,

 

S.L

.

, Nolte V. (2018). "I just roll over, pick myself up, and carry on!" Exploring the Fall-Risk Experience of Canadian Masters Athletes. Journal of Aging and Physical Activity. Jan 18:1-31.

Graham, I. D., Kothari, A., McCutcheon, C. & 

Sibbald, S.L

. (2018).

Moving knowledge into action for more effective practice, programmes and policy: protocol for a research programme on integrated knowledge translation. 

Implementation Science

, 13(22).

Braganza, B., McKinley, G. P., & Sibbald, S.L. (2018). The construction of "trauma" in Canadian residential school survivors and impacts on healing interventions and reconciliation initiatives. The Canadian Journal of Native Studies, 38(1).
Sibbald, S. L., Clark, A. F., Seabrook, J. A., & Gilliland, J. (2018). Without compromising integrity: Research and planning around the primary healthcare landscape in southwestern ontario. Healthcare Quarterly, 21(1):46
Sibbald, S. L

.

,

 

Brennan, D., & Zecevic, A. One-Sentence, One-word: An Innovative Data Collection Method to Enhance Exploration of the Lived Experiences.

 

The Qualitative Report, 23(12):3019-3030.
Verma JY, Amar C, Sibbald S, Rocker GM. (2017). Improving care for advanced COPD through practice change: Experiences of participation in a Canadian spread collaborative

.

Chron Respir Dis.
Sibbald, S.L., Wathen, C.N., Kothari, A. (2017). Managing Knowledge in Transitions: Experiences of Health Care Leaders in Succession Planning. The Health Care Manager, 36 (3), 1-6.
Kothari A, Boyko JA, Conklin J, Stolee, P & Sibbald, S.L. (2015). Communities of practice for supporting health systems change: A missed opportunity. Health Research Policy and Systems, 13, 33.
Boyko JA, Sibbald S.L. & Graham R. (2015). A sense-making framework for grass-roots HPH networks. Clinical Health Promotion Centre, 5(1), 26-29.
Kothari A, Hovanec N, Sibbald S.L., Donelle L & Tucker T. (2015). Process Evaluation of Implementing Knowledge Management Tools in Public Health. Knowledge Management Research and Practice.
Sibbald S.L., Peirson L & *Boyko J. (2015). Squaring circles: The gap for interdisciplinary trainees in a discipline-driven academy. International Journal of Higher Education, 4(3), 63-67.
Health Policy, Management & Evaluation
Health Promotion and Communication
Developing Healthy Communities
Knowledge Translation/Implementation Science
Co-lead for the Western Ontario Population Health Coalition
Co-lead for the Collaborative Health Care Improvement Partnerships (CHIPs)
Academic Partner of the Ontario Lung Association, Patient Support Group
Mentor iHPME Alumni Association