Experiential Learning Term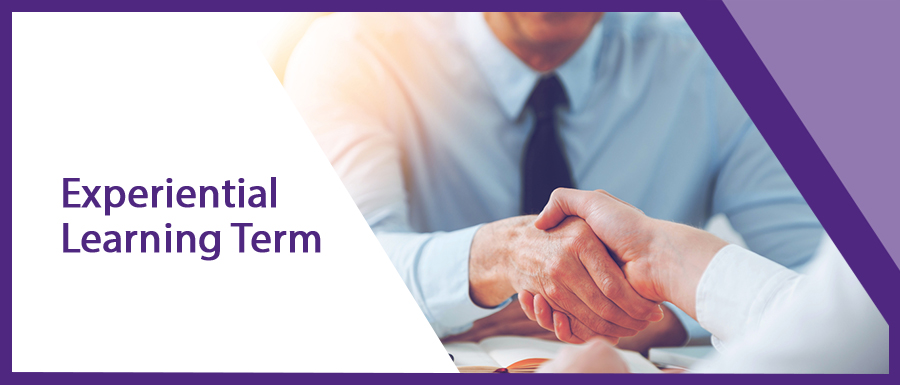 The Master of Data Analytics (MDA) is a recognized co-operative education program with the Ministry of Colleges and Universities. Experiential learning is defined "learning by doing". By integrating an experiential learning teram into the MDA program our students gain practical experience, enhance their profiles, improve employability skills and gain the opportunity to explore career options before formally completing their studies.
Personal Career Management classes and activities ensure MDA candidates have the opportunity to develop effective self-promotion tools and techniques, and acquire highly valued professional skills that will prepare them for the successful pursuit of career opportunities. With guidance from dedicated program personnel, students will research, pursue and apply to experiential learning opportunities that align with their interests and desired career paths, negotiate their professional and learning outcomes with employers and navigate their learning in a 'real-world' setting.
Experiential learning is a critical component of the MDA program. Building on the course-based portion of the program, the experiential learning term further allows you to apply advanced knowledge in data analytics in a "real world" environment while also developing a network of professional contacts. It is an outstanding opportunity to help you showcase your ability to perform in a professional environment and in a data-analytics role.
Employers are required to engage with their MDA employee early in the experiential learning term to determine their job-specific and overall learning outcomes. This is your opportunity to ensure that you and your supervisor establish a common understanding of your respective goals and expected outcomes. You are both encouraged to meet consistently and throughout the term to ensure that you can provide incremental oral reports and receive constructive feedback and guidance, as required. All employers of an MDA candidate will provide a written evaluation of the work term, at its conclusion. Achievement of a minimum 'satisfactory" performance rating is required to receive credit for the experiential learning element of the MDA program.