Placement Information
The Department of Philosophy is very proud of our graduates and their achievements since completing our doctoral program. We strive to keep current records and welcome updates from our alumni. Please contact our Placement Officer to share your news.
> PhD Placement Record
> Alumni Updates
Featured graduate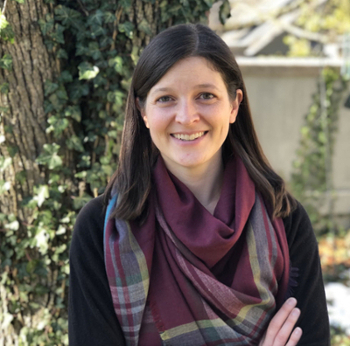 Melissa Jacquart
PhD 2016, MA 2012
Tenure-track Assistant Professor, University of Cincinnati












Melissa Jacquart is an Assistant Professor in the Philosophy Department at the University of Cincinnati and Associate Director for the 

University of Cincinnati

 Center for Public Engagement with Science. Her research focuses on epistemological issues in the philosophy of science, specifically on the use of models and computer simulations in astrophysics. Her research also examines the role philosophy can play in general public engagement with science, and in science education in particular. 

She also works on philosophy of education, and is particularly interested in developing effective teaching methodologies for philosophy. 

Prior to Cincinnati, she was a postdoctoral researcher working in the Philosophy Department at the University of Pennsylvania and the Carnegie Observatories.