News
Global Undergraduate Awards Winners in Philosophy
Sept 14, 2023
A BIG congratulations to Nathalie DiBerardino, who was the Global Winner in the Philosophy category for the Global Undergrad Awards! Excellent work Nathalie.

We are also very proud of Kseniya Dybatch, whose paper that won our Chair's Essay Prize last year was "highly commended" for the GUA. Fantastic Kseniya.

We're lucky to have great students in Philosophy at Western!

Passing of Cate Hundleby
Aug 29, 2023
The department was very saddened to learn of the death of Cate Hundleby, who completed her PhD in Philosophy with us under the supervision of Kathleen Okruhlik. Cate was a tireless contributor to the feminist philosophy community in Canada and beyond, and she published important work in feminist epistemology and the philosophy of argumentation. She will be deeply missed, especially by former colleagues of hers who are or were feminist philosophers at Western: Kathleen, Samantha Brennan, Helen Fielding, Tracy Isaacs, and Carolyn McLeod. See
https://dailynous.com/2023/08/28/catherine-hundleby-1968-2023/. 
Philosophy Student Letter Published in the New York Times
Current Western University Philosophy student Nathalie DiBerardino's letter "The Right is All Wrong About Masculinity" has recently been published in "Letter to the Editor" with The New York Times! Nathalie will be joining our graduate program this autumn.
Angela Armitt Gold Medal Recipient 
May 31, 2023
Congratulations to Steve Russell, BA Honours Philosophy, for winning the Angela Armitt Gold Medal for the highest graduation GPA among part-time students from all programs at Western University this June 2023!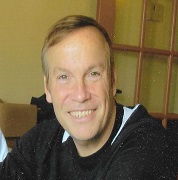 SSHRC Success
26 April, 2023
Carolyn McLeod's SSHRC Insight grant application, "Institutional Distrust and Injustice," was recently successful and so was a SSHRC Connections grant from Chris Smeenk, "Foundations of Quantum Field Theory." Congratulations to both!
3M Thesis Event
Apr 20, 2023
The 2023 3M Thesis Event was very successful! Thanks to Jackie for organizing the talks and to Elisa, Meghan, and Sarah for getting everything ready behind the scenes. And thanks to the presenters for sharing your thesis projects with us. Our hope is that in the future, all PhD students will summarize their thesis in 3 minutes for this event.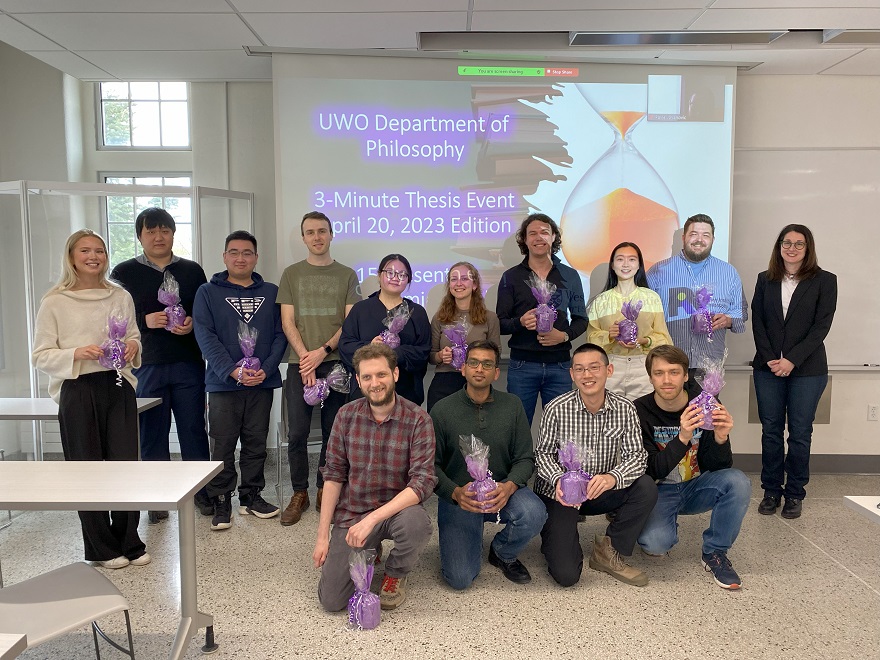 ---
Tenure-track Hire
Apr 6, 2023
The department is thrilled to announce that it has hired Jasmine Gunkel (https://www.jasminegunkel.com) into a probationary tenure-track position. Jasmine is just completing her PhD now at the University of Southern California. She will join us at Western after doing a prestigious postdoc in bioethics at the NIH (National Institutes of Health).
---
MAP Conference
Apr 5, 2023
Western's Minorities and Philosophy (MAP) chapter held its annual Undergraduate Conference on March 24th. Our graduate students who are MAP representatives and who organized this conference were pleased to hold it in person for the first time in several years. Reflecting the commitments of MAP, the theme of the conference broadly focused on the philosophy of gender, race, sexuality, class, and disability.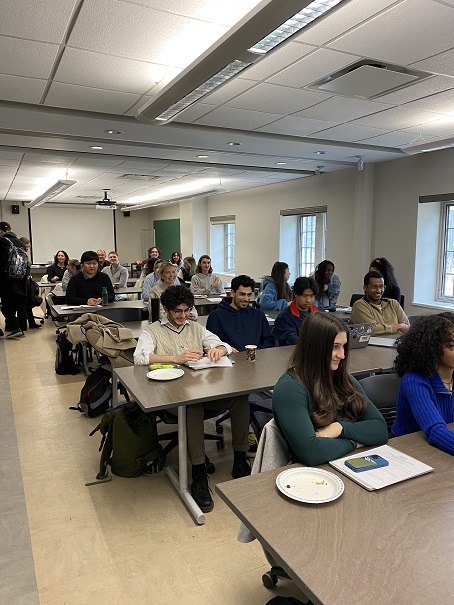 ---
Philosophy Outreach to Ontario and London High Schools (2022-23)
As part of our outreach efforts, we have done substantial engagement this academic year with philosophy high-school classes and students.

In November, we brought to Western's campus students from Central Catholic High School for World Philosophy Day and treated them to talks by three of our faculty members—Tracy Isaacs, Dennis Klimchuk, and Chris Smeenk. Our high-school liaison, Ben Hill, MCed this event.

Then in March, four of our faculty members—Mike Anderson, Robert DiSalle, Rob Stainton, and Chris Viger—travelled to Toronto to serve as judges at the Ontario High School Ethics Bowl (https://www.ontarioethicsbowl.com). They described this experience as "delightful" and the students as "amazingly smart and talented." Thanks to Corey Dyck and Dean Michael Milde, our department is now a partner and official sponsor of the Ethics Bowl, which is a yearly event.

Also in March, our chair, Carolyn McLeod, and five of our graduate students—Jacob Fawez Abiad, Clair Baleshta, Owen Chevalier, Lindsay Hachey, and Mehmet Nuri Sagbilge—visited A. B. Lucas Secondary School to talk with philosophy students there about taking philosophy at university. This event was also wonderful and wonderfully supported by Lucas's philosophy teacher, Julianna Beaudoin.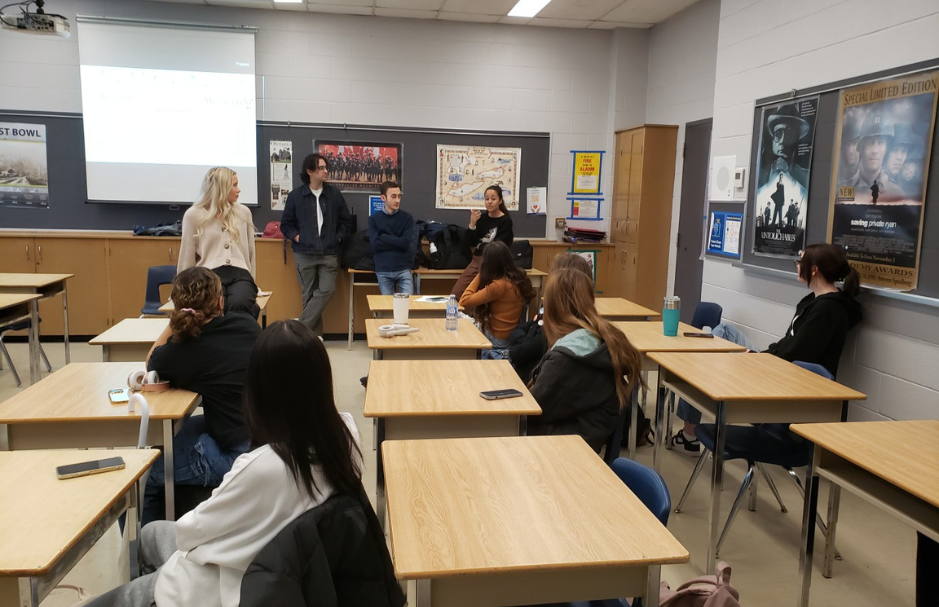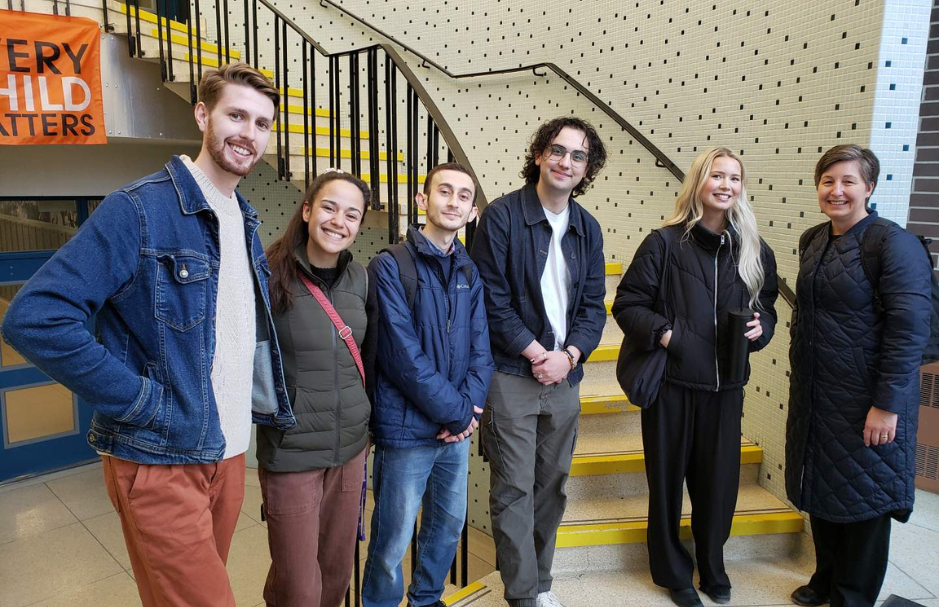 ---
Where's The Body Positivity Movement For Midlife Women?
Jan 12, 2023
Tracy Isaacs, Philosophy, commented in the recent Chatelaine magazine article on the topic of role models and representation for midlife women. Read more here.
---
Philosophy professor, Anthony Skelton, and Lisa Forsberg 
(Oxford)

recipients of the 2022 APA prize for Public Philosophy Op-Ed Contest

Dec 09, 2022

Philosophy professor, Anthony Skelton, and Lisa Forsberg (Oxford) received the 2022 APA (American Philosophical Association) prize for Public Philosophy Op-Ed Contest for their article, "3 reasons for making COVID-19 vaccination mandatory for children" (The Conversation, 2021). Read more here.
---
A special issue of Kantian Review, co-edited by Corey W. Dyck and the late Charles Mills on the topic "Radicalizing Kant?" is now available
December 08, 2022
The special issue of Kantian Review, co-edited by Philosophy Professor, Corey Dyck, and the late Charles Mills on the topic "Radicalizing Kant" can be found here: Cambridge.com
---
'Hinge moments' in history: how change happens
October 31, 2022 CBC Radio
CBC IDEAS interviewed Chris Smeenk, Department of Philosophy at Western professor and director of the Rotman Institute of Philosophy, about the year 1600 as a 'hinge' moment in history signifying the beginning of modern theories and ideas in culture and science. Read more here.
---
Congratulations Charlotte Davis (MA, Philosophy, 2022) who accepted a Research Assistant position with Indigenous Scholar, Prof. Raven Sinclair, at the University of Regina
September 30, 2022
The project that Charlotte will be involved with will examine security classification methods used by Correctional Service Canada through an Indigenous cultural lens. The overall goal will be to help combat the overrepresentation of Indigenous offenders in Canada who are in maximum security facilities. 
For her MA summer project, Charlotte used the work of Indigenous scholar Kyle Powys Whyte to develop a theory about "dilemmas of erasure" as tools of racial oppression.
---
Congratulations Nathalie DiBerardino for being a "highly commended entrant" for the Global Undergraduate Award in Philosophy!
September 1, 2022
The Global Undergraduate Awards is an international academic awards programme that recognizes originality, innovation, and excellence at the undergraduate level. Nathalie's work has been recognized as being in the top 10% of this category, which was open to all undergraduate students in universities, colleges, and institutes around the world.
The submissions were assessed by a Judging Panel of international academics, led by a Chair or Co-Chairs, and the process has been deemed as fair and appropriate.
---
Stop dissing pessimism — it's part of being human
August 18, 2022. By Ignacio L. Moya for the The Conversation
In today's society, being happy and having an optimistic attitude are social expectations that weigh heavily on how we live and the choices we make.
Some psychologists have pointed out how happiness has evolved into an industry. In turn, this has created what I call a happiness imperative, the social expectation that we should all aspire to happiness.
But this can be an obstacle to happiness. This is why, as a researcher in philosophical pessimism, I argue that if we actually want to live better lives, pessimism is the philosophical system that can help us achieve it.
While pessimism in the psychological sense is a tendency to focus on bad outcomes, philosophical pessimism isn't fundamentally about outcomes. Rather, it's a system that purports to explain the origins, prevalence and ubiquity of suffering. Read the full article here.
---
Philosophy Professor Tracy Isaacs recently wrote for
 

The Conversation, 'Sports Illustrated Swimsuit: Is inclusive objectification something to celebrate?'

June 17, 2022, The Conversation

The last two weeks of May generated a flurry of celebratory media commentary about the diversity of models in the 2022 Sports Illustrated Swimsuit Issue. It was praised for "breaking barriers," "empowering women" and "trailblazing."

This year's firsts included: Ashley Callingbull (the first Indigenous model), Yumi Nu (the first Asian American curve model to appear on the cover), Maye Musk (the first woman in her 70s), Kelly Hughes (the first swimsuit model to show her C-section scars) and Katrina Scott (the first visibly pregnant model).

In recent years the magazine has highlighted more diversity, including Halima Aden in a burkini, more athletes, trans models like Leyna Bloom and Valentina Sampaio and more curve models like Hunter McGrady.

But most of the models are still stereotypically young, thin and white. Read the full story here.
---
Philosophy Professor Robert DiSalle presents at Renmin University, 'The Charm of Philosophy of Science: Space and Time, Between Philosophy and Physics'
May 24, 2022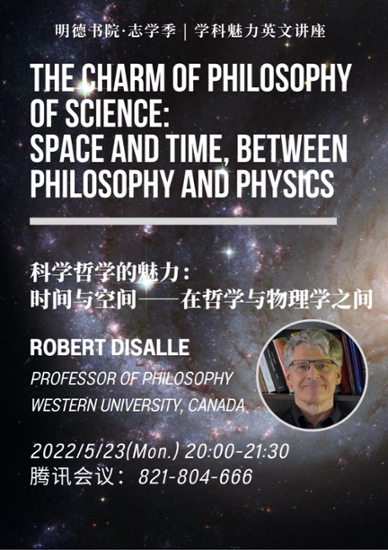 ---
Philosophy Department hosts first-ever 3 Minute Thesis Event
May 17, 2022
On Thursday, May 5, 2022, the Department of Philosophy at Western University held its first-ever 3-Minute Thesis Event. Eleven PhD students presented their innovative thesis projects, which spanned a wide, interesting, and diverse range of philosophical domains and research topics. Questions considered included: What is the nature of sensory imagination? (Charles Bakker); Can research on mice shed light on the mechanisms of psychedelic experiences in humans? (Jaipreet Mattu); What role should patient perspectives play in how we understand and treat mental illness? (Amy MacKinnon); What is Neo-Stoicism and was Descartes a Neo-Stoic? (James Mackey); Is it ethically permissible to use behavioural influences to recruit subjects for clinical trials? (Pepijn Al); How should we respond to and take responsibility for structural injustices? (Emily Cichocki); How have philosophical pessimists' historically thought about human extinction? (Ignacio Moya); What are the epistemic aims of science? (Todd Nagel); What is non-rational moral habituation in Aristotle? (Lindsay Hachey); Do gestures play a role in determining the semantic content of linguistic utterances? (Donovan Phillips); Can exploratory experiments using machine learning algorithms yield novel or robust discoveries? (Heather Champion). Students and faculty celebrated afterwards at the Grad Club, further discussing these topics over pizza and pints. Given its success, the Philosophy Department plans to make the 3-Minute Thesis an annual event!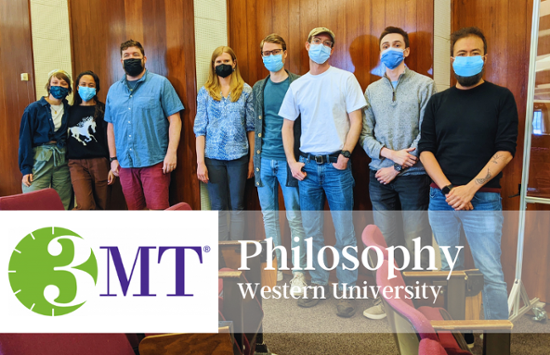 ---
Philosophy Professor Jackie Sullivan, 2022-23 Graham & Gale Wright Distinguished Scholar
May 16, 2022
Jacqueline Sullivan is a philosopher of science with training in history and philosophy of science and neuroscience. A primary aim of her current research is to understand the processes by which cognitive neuroscientists seek to establish facts about the neural underpinnings of human cognition and behaviour using rodent models of health and disease. She is PI on the SSHRC Insight Grant titled "The Philosophy of Neuroscience in Practice", and is currently working on a book and series of articles based on this project. 
---
Congratulations to Amanda Currie, winner of the 2021-22 Chair's Essay Prize in Philosophy
May 16, 2022
Congratulations to Amanda Currie, winner of the 2021-22 Chair's Essay Prize in Philosophy for her essay, "Revenge vs. Emotional Orientation: Defending the Strategic Interpretation of Nietzsche's Slave Revolt in Genealogy I". The paper was written for Professor Corey Dyck's Nietzsche. Congratulations on this achievement Amanda!
---
Wayne Myrvold's book, Beyond Chance and Credence, featured as part of Oxford University Press' 'Philosophy in Focus' digital campaign
May 4, 2022
The new and most successful thematic campaign where Oxford University Press will host a selection of high-quality, thought-provoking free content around a particular theme with the aim is to expand the book's reach, engagement, and awareness in the philosophy community. This month they have a focus on 'Physics' and have made the following chapter Puzzle of Predictability - Oxford Scholarship (universitypressscholarship.com) free to read for their audience which is highlighted on their webpage. Read more here.
---
Philosophy Professor Dennis Klimchuk gave a mini-lecture titled, 'What do you think?'
Mar 22, 2022
Interested in Philosophy? Check out Philosophy Professor Dennis Klimchuk's mini-lecture: watch here.
---
Carolyn McLeod, Heather Stewart and Emily Cichocki to be published in the special issue of the Feminist Philosophical Quarterly
April 4, 2022
Philosophy Chair, Carolyn McLeod, Ph.D. graduate, Heather Stewart and Ph.D. candidate, Emily Cichocki will have their article, "A Perfect Storm for Epistemic Injustice: Algorithmic Targeting and Sorting on Social Media," published in the special issue of the Feminist Philosophical Quarterly: Feminism, Social Justice, and AI. Read more here.
---
John Bell publishes his book, Higher- Order Logic and Type Theory as part of the Elements in Philosophy and Logic Series
March 11, 2022
Emeritus Philosophy Professor, John Bell, recently had his book Higher- Order Logic and Type Theory published as part of the Elements in Philosophy and Logic Series by Cambridge University Press. Read the summary here.
---
Carolyn McLeod's Conscience in Reproductive Health Care reviewed
March 7, 2022
Carolyn McLeod, Conscience in Reproductive Health Care: Prioritizing Patient Interests was reviewed by Doug McConnell (University of Oxford). Read the full review here.
---
Anthony Skelton assesses the ethical risks & benefits of vaccinating children for COVID-19
November 16th, 2021
Philosophy associate professor Anthony Skelton has been featured in Western News as well as CHED and Global News radio discussing the costs and benefits that should be considered when deciding whether to vaccinate children under 12 against COVID-19. Read more through Western News here, and listen to the radio interview with Shaye Ganam here.
---
Philosophy Department 2020-2021 Scholarship Award Winners
November 12th, 2021
The Department of Philosophy would like to extend our congratulations to the scholarship award winners from the past year:
Sarah J. Shorten UWO Faculty Association Scholarship Winner: Sydney Turner
Awarded to a student with the best academic performance in the second year of a program in Philosophy, who has taken at least three full Philosophy courses, no more than one of which is at the 1000-level. Endowed in memory of the late Sarah Shorten by colleagues and friends.

Allison H. Johnson Scholarship Winner: Pratishtha Sharma
Awarded annually to a student entering the fourth year of an Honours Bachelor degree with either an Honours Specialization in Philosophy or a double Major including Philosophy. The recipient must have an average of at least 80% and have demonstrated particular excellence in both philosophy and non-philosophy courses. This scholarship was established by Allison H. Johnson.

Barry and Alison Brown Award Winner: Nathalie Diberardino
Awarded to a full-time student in Year 2 or higher of an Honours Specialization in Philosophy or double Major in Philosophy based on a minimum 70% average. Preference will be given to students in Year 2. The Faculty of Arts and Humanities Scholarships and Awards Committee will select the recipient. This award was established with Foundation Western by Mr. Barry J. Brown [BA '76 (English), MA '80 (English), LLB '82] and Mrs. Alison A. Brown [BA '78 (English), MClSc '82].

---
Philosophy Ph.D. graduate receives Governor General's Gold Medal
October 25th, 2021
Congratulations to Philosophy graduate Heather Stewart (PhD'21), winner of a Gold Medal from the Governor General's Academic Medals. For more than 140 years, the awards have recognized outstanding students across Canada and have become one of the most prestigious recognition that a student in a Canadian educational institution can receive.
Heather completed her Ph.D. in the department of philosophy in July 2021, during which she held the Barnard Scholarship in Political Philosophy. Her work primarily focuses on the moral, social and political implications of speech and language, and the ways in which our linguistic practices can reinforce stereotypes, biases and oppression more generally. In her dissertation, she defended a novel approach to understanding one particular oppressive speech phenomenon – that of microaggressions – and analyzed their serious moral implications across various applied contexts, including in the medical and academic contexts. Read more on Heather's work here.
---
Philosophy graduate named Highly Commended in the 2021 Undergraduate Awards
October 1st, 2021
Congratulations to Philosophy graduate Jade Rozal (BA'21) for her recognition in the Highly Commended category for the 2021 Undergraduate Awards.
The Undergraduate Awards is now the largest academic awards program in the world and aims to celebrate and support the world's brightest and most innovative undergraduate students by recognizing their best coursework and projects.
Through a blinded judging process in which manuscripts are adjudicated by panels of academics, winning papers are recognized as Highly Commended if they finish in the top 10 percent of their subject category. Congratulations Jade!
---
Postdoctoral work on philosophy and AI featured in Western News
September 27th, 2021
Michael Barnes, Bartek Chomanski and Mahi Hardalupas have joined the Rotman Institute of Philosophy, bringing a focus on the ethical and social aspects of data analytics and AI, and its overall impact on individuals, organizations and society.
Artificial intelligence (AI) and related technologies pose new opportunities and challenges across many domains of our lives. Philosophers are uniquely equipped to address the underlying assumptions and potential conflicts that arise from integrating these technologies with important societal values such as justice, privacy, and trust.
Read the Western News article here, and the Arts & Humanities article here.
---
Philosophy professor and chair Carolyn McLeod named fellow of the Royal Society of Canada
September 8th, 2021
Congratulations to Carolyn McLeod, our Department Chair, who has been named a fellow of the Royal Society of Canada! Fellows of the Royal Society of Canada (RSC) are distinguishable Canadians from all branches of learning, who have made remarkable contributions in the arts, humanities and the sciences, as well as in Canadian public life. To read more on the RSC and Carolyn's work please visit the Western News website here.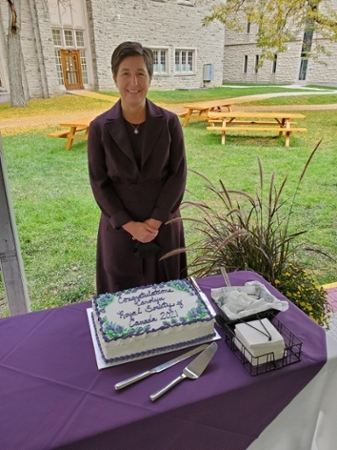 ---
Philosophy faculty members, postdoctoral associates and doctoral students to present at the upcoming Feminism, Social Justice and AI workshop
July 26th, 2021
Carolyn McLeod, Mahi Hardalupas, Michael Barnes, Heather Stewart, and Emily Cichocki will be presenting at the Feminism, Social Justice and AI workshop on July 26th-28th, 2021. This remote workshop and special journal issue invites philosophers to consider the connection between feminism, broadly construed, and artificial intelligence. For more information, please visit the Feminism, Social Justice, and AI website here.