Anthony Skelton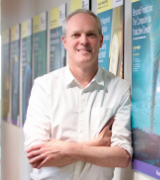 Associate Professor

History of Ethics, Normative Ethics, Practical Ethics
BA Manitoba; MA Dalhousie; PhD Toronto
Office: Western Interdisciplinary Research Building (WIRB), Room 7178
E-mail: askelto4@uwo.ca 
Website: publish.uwo.ca/~askelto4
My primary research interests are in moral philosophy and its history. I have written on Sidgwick and related figures, the nature of well-being, achievement, adolescent consent and capacity, and, more recently, the ethics of mandating vaccination and of vaccinating children against COVID-19.
I am happy to supervise dissertations in the history of ethics from Kant onwards, in contemporary normative ethics, including value theory, and in meta-ethics, especially in moral epistemology.
Recent Publications
Book
Consenting Children: Autonomy, Responsibility, Well-being, edited with Lisa Forsberg, Isra Black, and Jonathan Herring (Proceedings of the British Academy / Oxford University Press, forthcoming). 
Sidgwick's Ethics (Cambridge: Cambridge University Press, forthcoming). 
Bioethics in Canada, second edition, edited with Charles Weijer (Oxford: University Press, 2019).
Articles
"William David Ross", Stanford Encyclopedia of Philosophy, ed. Edward N. Zalta (2010; revised 2012 and 2022). (~18,250 words)
"Overriding Adolescent Refusals of Treatment" (with Lisa Forsberg & Isra Black), Journal of Ethics and Social Philosophy 20 (3) (2021), 1-28.
"Should we delay covid-19 vaccination in children?" (with Lisa Forsberg), British Medical Journal 374 (2021), 96-97.
"Achievement and Enhancement" (with Lisa Forsberg), Canadian Journal of Philosophy 50 (3) (2020), 322-338.
Chapters
"Children's Prudential Value", The Cambridge Handbook of the Ethics of Ageing, ed., Chris Wareham (Cambridge: Cambridge University Press, 2022), 38-53. 
"Mandating Vaccination" (with Lisa Forsberg), The Ethics of Pandemics, ed. Meredith Celene Schwartz (Peterborough: Broadview Press, 2020), 131-134.
"Practical Ethics in Sidgwick and Kant", Kantian and Sidgwickian Ethics: The Cosmos of Duty Above and the Moral Law Within, eds. Tyler Paytas & Tim Henning (New York: Routledge, 2020), 13-39.
Popular Pieces
"Ethical decisions: Weighing Risks and Benefits of COVID-19 Vaccination in Children Ages 5-11", The Conversation, 1 November 2021.
"We Should Vaccinate Children Against COVID-19 in High-income Countries, Too" (with Lisa Forsberg and Isra Black), Ethics in the News, 28 August 2021.
"3 Reasons for Making COVID-19 Vaccination Mandatory for Children" (with Lisa Forsberg), The Conversation, 13 May 2021.