Study Abroad & Exchanges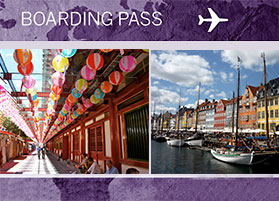 *NEW! Western International Learning Award
Available to full-time undergraduate students in second year, planning an international learning experience in their third year of study. If you have a cumulative 80% average with a full-time course load at the end of Year 2, you will automatically be eligible for a $1,000 award to help finance an international learning experience. Students can participate in any of the following experiences during the following terms: summer prior to third year; fall and winter term of third year and summer following third year. Funding cannot be used for activities in first, second or fourth year.
Academic Exchange
Summer Study Abroad (before or after year 3)
International field courses (curriculum-based)
Alternative Spring Break
International Community Service Learning
Internships
International Research
Other University-led experiences
For more information visit Western International website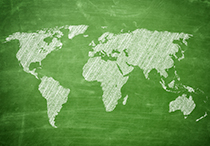 *NEW! Western International Introduces the Global and Intercultural Engagement Honor 

Contemporary globalized society favours university graduates with global and intercultural competencies, and Western International's new Global and Intercultural Engagement Honor will recognize students' experience and engagement in such activities during their time at Western. Once achieved, the Honor will appear on the student's official transcript upon graduation. The structure of this program allows students to incorporate both curricular and extracurricular activities. Students awarded this honor will be global-ready graduates: they will have the skills required to negotiate an increasingly globalized reality, both professionally and personally. Learn more
---
Select Exchanges & Study Abroad Opportunities for Arts & Humanities Students:
Oslo, Norway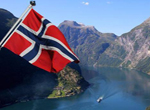 *Specific to Philosophy students. Spend a term abroad at the Department of Philosophy, Classics, History of Arts and Ideas at the University of Oslo (See http://www.hf.uio.no/ifikk/english/). This is a great opportunity to travel and study at a world class philosophy department in Norway. The philosophy program in Oslo is particularly strong in philosophy of mind and language, ethics and ancient philosophy. They have the very successful Centre for the Study of Mind in Nature (http://www.csmn.uio.no) as well as other centres of excellence. The University of Oslo was founded in 1811 as the first in Norway. Today it is the country's largest public institution of research and higher learning with 27 000 students and 6 000 employees. The capital university is also home to the Viking Ship Museum, the Historical Museum and the Natural History Museum, a Main Library with 3.6 million holdings and a wide range of associated units and centres. UiO is the highest ranked institution of education and research in Norway - and one of the World's Top 100 universities, according to the Shanghai World Ranking. With five Nobel Prize winners, UiO has a strong track record of pioneering research and scientific discovery.
For more information visit Western International portal.
---
Nice, France
Spend your third year in Nice, France soaking up the culture and language while earning Western-approved credits. Offered through the Department of French Studies, this program is the longest running exchange program at Western and has been in operation for twenty years.
For more info visit the French Studies Website.
---
Summer Study in Tours, France
Spend your summer soaking up French culture and language in Tours, France and receive a credit too! Take summer courses, taught in English, at the University of Tours, for Western credit in Social Science, Arts & Humanities and Music. French language courses are also offered.
For more info visit the French Studies website
---
Germany: Ontario / Baden-Württemberg Exchange Program
The Ontario/Baden-Württemberg (OBW) program offers a range of overseas exchange opportunities to undergraduate and graduate students in virtually all academic disciplines in the two partner regions. Since the program's founding in 1990, approximately 2,000 university students from the Province of Ontario (Canada) and the state of Baden-Württemberg (Germany) have enhanced their education through the experience of living and studying overseas. Many of the participants have spoken of their exchange as a life-changing experience, and all of them have made an important individual contribution to international understanding, cooperation, and friendship between two regions known for their cultural, economic, and scientific leadership.
Visit the Ontario/Baden-Württemberg Exchange Program website 
Contact Prof. Darby, Ontario/Baden-Württemberg Exchange Officer, ddarby@uwo.ca

---
Holguin, Cuba
The Department of Modern Languages and Literatures at Western University, in partnership with the University of Holguín, Oscar Lucero Moya (UHO) offer a chance for students to immerse themselves in the language and culture of Cuba, while earning course credit at Western. Cultural and recreational excursions are organized for all participants.
All courses are taught in Spanish, with the exception of Spanish 1030 for beginners.
For more info visit the Modern Languages and Literatures Website
---
Study Abroad and Exchange, Italy
There are plenty of opportunites for both Study Abroad and Exchange within Italy.
For more info visit the Modern Languages and Literatures Website
---
Radboud University, The Netherlands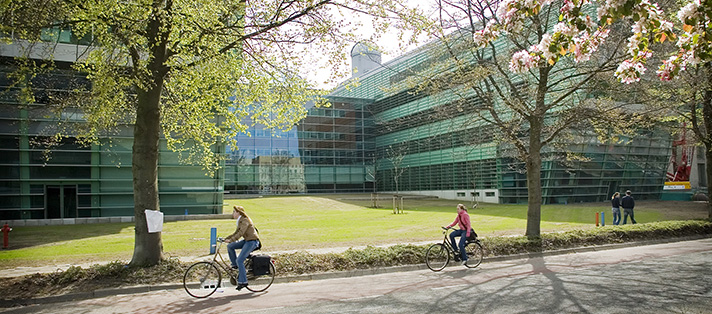 Strategically located in Europe, Radboud Universiteit Nijmegen is one of the leading academic communities in the Netherlands. Classes and research take place on a beautiful green campus in modern, state-of-the-art facilities. The strength of the University lies in its personal approach; the campus is a close-knit community. Academics from different faculties often work together in cross-disciplinary teams. All students receive individual guidance from top researchers and their studies are directly integrated with the work done at the University's 20 research institutes.
For more info visit the Western International Portal
---
The University of Nottingham, The United Kingdom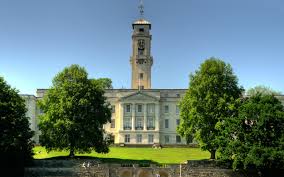 For more info visit the Western International Portal