Arts & Humanities - Global Connections

The Faculty of Arts & Humanities is heavily engaged in international teaching and research. Our faculty and students are immersed in experiences and research initiatives around the globe, and we regularly connect with other scholars and welcome them to campus at Western. Listed below are some recent highlights that showcase our international reach.
Immunization Nations, Geneva, Switzerland

Patrick Mahon (Visual Arts) is exhibiting his artwork at the UNAIDS headquarters in Geneva, Switzerland as part of Immunization Nations, a collaborative and interdisciplinary initiative that will bring together a team of artists, academics,  and healthcare professional in order to explore the complex issues related to the use and distribution of vaccines in the world today. Learn More
---
Bipasha Baruah speaking in Cyprus at EBRD Conference

Dr. Bipasha Baruah Canada Research Chair in Global Women's Issues was recently interviewed by the European Bank for Reconstruction and Development and is an invited speaker at their conference in Cyprus.
Read the interview: Making Green Growth Work for Women
Information on the Conference

---
Indian-Canadian scholar on stereotypes, power and Slumdog Millionaire

Nandi Bhatia, (English & Writing and Associate Dean Research) recently presented the 10th Edward Baugh Distinguished Lecture at the University of the West Indies in Mona, Jamaica. Bhatia, a leading scholar of postcolonial theatre, presented " Dramatic Contests and Colonial Contexts on the Indian Stage."Bhatia i s the author of 2010's Performing Woman/Performing Womanhood: Theatre, Politics and Dissent in North India (Oxford University Press) and Acts of Authority/Acts of Resistance: Theatre and Politics in Colonial and Postcolonial India, released by University of Michigan Press in 2004. Her third book – Local Themes, Transnational Concerns:Theatres of the South Asian Diaspora in Canada, is a work in progress.  Read more

---
Visiting Scholars

The Faculty continues to maintain a robust culture of internationalization through visiting scholars. In Winter 2016, Paulette Ramsay (University of West Indies) visited the Department of Modern Languages under the Canada-CARICOM Leadership Scholarships Program. From September 15-October 15, the Department of English and Writing Studies is hosting Dr. Kalpana Rao (University of Pondicherry) as a Visiting Fellow under the Lal Bahadur Shastri Indo-Canadian Institute's Faculty Mobility Grant.
---

Kelly Olson from WesternU Classics explores brothels of Pompeii with David Suzuki on The Nature of Things airing October 6, 2016.  Read more
---

Western News  asked three students from the  Rwanda:Culture, Society and Reconstruction  course – Misha Apel, Sean Alexander Cousins and Maricel Hope – to reflect on their experience.  Read more
---
Students unearth history at Vindolanda Field School

 Western students recently spent 5 weeks in Northern England on an archaeological dig of the Roman site of Vindolanda. The
Vindolanda Field School
runs each spring through the Department of Classical Studies at Western. A primary goal of the field school is for students to gain an appreciation for combining historical and archaeological material to further our understanding of past cultures.Learn more about the 2016 class and read all about their adventures through their
Vindolanda blog
---
A geolinguistic treasure 'lost' and found

The Linguistic Atlas of the Iberian Peninsula (Atlas Lingüístico de la Peninsula Ibérica or ALPI) has begun publishing mappable geolinguistic data online.This publication is a major milestone for Iberian dialectology, linguistic geography, and for Linguistics professor David Heap who has been working on the project over the course of his career. The ALPI is the oldest dialect atlas survey of the region, and the only one to cover all the Romance varieties of the Iberian Peninsula and Balearic Islands with the same survey questionnaire. This project, conceived of more than a century ago, is based on fieldwork mostly conducted during the 1930s, interrupted by the Spanish Civil War and only very partially published (one print volume out of at least ten) in 1962. This initial release includes 5.687 answers 10 survey questions, with an advanced search and mapping interface, and the next one (2017) is projected to have more than 452.000 answers and over 100 short texts accessible on the web. Learn more 
---
Shastri Indo-Canadian Institute funded projects:

Ramanpreet Kaur , PhD student, Comparative Literature received the Shastri Student Internship Project in Aid (SSIP in Aid) 2015-16, for 4 Months from May 2016 - August 2016. The amount of scholarship is CAD $2000. Ramanpreet will be conducting research at Panjab University on her project, "Punjabi Adaptations of European Drama (1914-2014): Understanding the Interplay Between Text and Performance."
Dr. Kalpana Rao from the University of Pondicherry will be visiting the University of Western Ontario the Fall of 2016 on a Faculty Mobility Grant. The Award is for a maximum period of 3 weeks to work on a short term projects in the areas of Canadian Literature.
---
Traister awarded international fellowship

Bryce Traister
, Chair of English and Writing Studies, was awarded the 
Eccles Centre Visiting Canadian Fellow in North American Studies Award
for his research titled 'Miracle Cures in the Empirical Age'. Bryce will be undertaking his research at the British Library. He also recently published a book entitled
Female Piety and the Invention of American Puritanism
 and was featured in
Western News.
---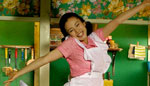 Michael Raine, Film Studies, recently curated a series of Japanese musical films at the Japan Society in New York City. The series focuses on the golden age of the "popular song film" starring teen idols and TV stars from the 50s and 60s. It also reaches back to prewar singing samurai and forward to twenty-first century genre mashups – 10 songful cinema gems all on 35mm! Musical performance in these films incorporates Japanese musical tradition as well as the utopian space of the Hollywood musical to create a rich commentary on the intimate and unequal relation between Japan and the USA. 
---
Visual Arts collaboration with Ecuadorian artists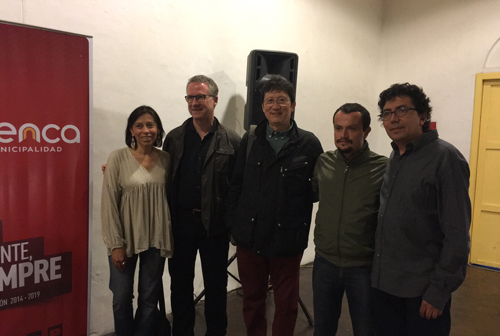 Professor Patrick Mahon, PhD candidate Ulises Unda and MFA alumnus Gautam Garroo recently collaborated on Montañas y ríos sin fin in Cuenca, Ecuador. This exhibition was on display at the Museo Municipal de Arte Moderno Equador from January 14-February 5, 2016 and was co-curated by part time faculty member Andres Villar. The collaboration examines the local mining mining industry and environmental concerns of Ecuador through an artistic lense. 
---
Reconciling Economic Security, Environmental Protection And Social Justice

Bipasha Baruah , Canada Research Chair in Global Women's Issues, regularly contributes to The Huffington Post blog. Read her latest post.
---
Modern Languages and Literatures welcomes international scholars
Aldean Ellis, University of the West Indies, is an MA student visiting Western for six months as part of the Emerging Leaders in the Americas Program. Ellis is working with the Hispanic Studies program on Cuban literature.
Paulette Ramsay,Department of Modern Languages & Literatures, Faculty of Humanities & Education, The University of the West Indies, will be visiting Western for two weeks in January. Ramsay is also part of the Emerging Leaders in the Americas Program.
Dr. Mingye Du is visiting from China and will be with the Department until February 2016
Graduate student Patricia Wanderley Ferreira Lopes is visiting the Department from Seville, Spain and is working with The Cultureplex Lab.
---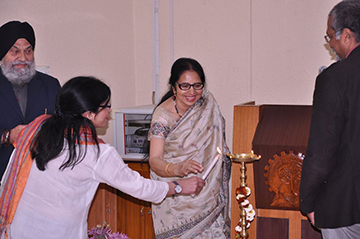 Nandi Bhatia, English and Writing Studies, was the Canadian collaborator with Dr. Anjali Gera-Roy for an interdisciplinary international conference held in February, 15-17, 2015, at the Indian Institute of Technology (IIT), Kharagpur, India. Commemorating The Komagata Maru Episode of 1914, the conference was funded through a grant from the Indian Council of Social Science Research, and brought together literary critics, filmmakers, historians and community leaders from Canada, India and the USA.
Detailed report of the conference by SASNET (Swedish South Asian Studies network) 
---

Western French Studies professor
Henri Boyi
has been named recipient of the RBC Top 25 Canadian Immigrant Award for 2015. Boyi arrived in Canada in 1994, after the genocide catastrophe that struck his home country of Burundi in October 1993. Today, he is passionate about teaching the French language and understanding the process of learning in multicultural and multilingual environments. His signature course, 
Rwanda: Culture, Society and Reconstruction
, involves a five-week international service-learning experience in Rwanda. Started five years ago, the course extends Western's ongoing partnership with the Kigali Health Institute and provides students with a unique opportunity to learn about Rwandan society and about themselves.
Read more
---
Charles Weijer and Stathis Psillos from the Rotman Institute of Philosophy are listed among the top 85 most-cited living philosophers worldwide, according to the popular philosophy blog The Leiter Reports.  Read the full article
---

Elizabeth M Greene, assistant professor, Roman Archeology, Department of Classical Studies, Western University, has been studying the role of women in ancient Rome, and it army. While in a museum studying plaster casts of the various scenes depicted on the column, she noticed something that seems obvious, but somehow has somehow escaped "legions" of scholars for so many decades.  Read the full article
---