Your Future Begins at Western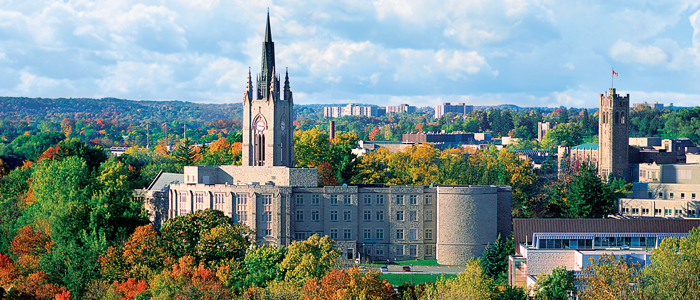 Our application for Fall 2016 admission is now open. The deadline for all applications to be submitted for consideration for May 1 and September 1, 2016 admission is January 24, 2016.
At Western University, our tradition of excellence continues to attract outstanding faculty members, postdoctoral scholars and graduate students from around the world. Our graduate programs inspire a passion for the pursuit of knowledge, foster creativity and innovation, and prepare our graduates for successful and exciting careers.
Since 1944, the Department of Earth Sciences has graduated over 650 M.Sc. and Ph.D. alumni into academia, government and industry. As one of Canada's largest research-intensive universities, first class research facilities and infrastructure are available to all of our graduate students. Through innovative research and outstanding achievements, our faculty members continually garner national and international recognition. At Western, graduate students have the opportunity to pursue their passion under the mentorship of world-renowned experts, in one of our four major research areas: Earth & Planetary Systems, Resource Geoscience, Tectonic Processes & Natural Hazards, or Earth Evolution: Surface Life & Climate.
Please feel free to peruse our minimum admission requirements, find out how to apply, or review information about how grad students are funded, or about finding a supervisor. Once you have done that, you may also contact Mr. Kevin Jordan at kjorda5@uwo.ca if you have further questions about our application process. If you encounter any technical issues during the application process, please contact the application help centre at gradapps@uwo.ca, or by telephone at (519) 661-2111 x.82341.
We invite you to share in our tradition of excellence and experience the advantages of a Western graduate degree in geology or geophysics.