Upcoming Exhibitions & Events
Art Talks
Thursday, February 15, 2018
Presentations: 7 - 9pm (doors open at 6:30pm)
Organized in collaboration with the Artlab Gallery, students from Bealart will present a series of short lectures on their art practices.
Seating limited. All are welcome.


---
95% Invisible: The Art of Storage
Museum and Curatorial Practicum Class Exhibition
March 1-15, 2018
Opening Reception: Thursday, March 1 > 5-7pm
Remarks: 6pm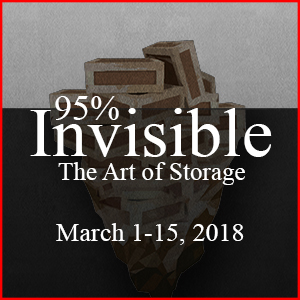 On average, more than 95% of objects held by museums and in private collections are in storage rather than on display. "95% Invisible: The Art of Storage" will take visitors behind the scenes, exploring how objects are cared for, maintained, and occasionally warehoused in "deep storage," never to be seen again.


---
@SENDERS Practicum Class Exhibition
March 23- April 10 Opening Reception: Friday March 23 > 6-8pm Remarks: 7pm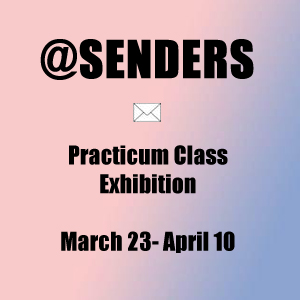 @SENDERS brings together 16 graduating BFA students from Visual Arts Western. Working in mediums such as sculpture, painting, drawing, printmaking, installation and digital media, the artists will communicate their experiences, opinions, and ideas through their practices.
Practicum Artists: Zoe Abbott Alisha Ansems Ethan Aquino-Chien Brenda Fuhrman Hannah Fuhrmann Shelby Hayward Brooke Hunter Anosha Khan TC Ling Marissa Martin Anna Miltenburg Amy Ngo Madeline Pearce Katie Pickell Anne Sporcic Anna Wilson