Science Students' Council
Science Students' Council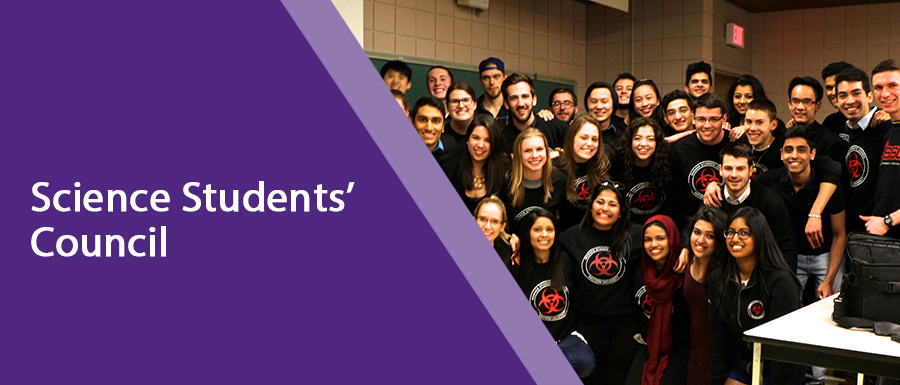 The Science Students' Council (SSC) is committed to delivering a broader undergraduate experience for all Science and Basic Medical Sciences students at Western University. Regardless of your level of involvement in student life, the SSC is there for you and aims to assist you academically and socially.
Science Students' Council is composed of over forty members of the science community, including elected representatives that serve as your voice within our supporting Faculties, and appointed commissioners responsible for improving your undergraduate experience. We are your link to the University Students' Council, the University Senate, and the various departments within the Faculty of Science and the Schulich School of Medicine and Dentistry.
The SSC calls the Natural Sciences Centre (Room 108) its home base, and you can find us there during our daily office hours (Mon-Fri 9:30 am-3:30 pm). All of our services are centralized through our council office, including:
The Current
SSC Listservs
Western Science merchandise
Nat Sci locker rentals
Impact Awards
Science Student Group Grants (SGG)
Visit Science Students' Council for more information.