Administrative Team

The Western Academy is supported by skilled staff who will ensure a consistent and robust
logistical and operational framework into which new themes can be nested, thus eliminating the
need for such arrangements to be 'rediscovered' by each theme leader.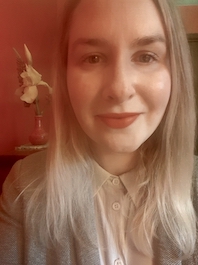 Lindsey Bannister
Administrative Officer

Biography: Lindsey Bannister (MA, MLIS, PhD) brings to the Academy a strong appreciation for knowledge sharing, community building, and research collaboration. In addition to managing WAFAR's operations, Lindsey provides advice and support to its community of Fellows, Postdoctoral Scholars, students, and departments, and she serves as a point-of-contact for internal and external stakeholders. Lindsey holds a PhD in English Literature and has served in varied teaching and liaison roles in academic libraries. Her doctoral work amplified a group of Canadian writers and storytellers who resisted the violent impacts of settler colonialism by imagining new ways of thinking about land and history. Given her experience, Lindsey believes that research can play a crucial part in calling attention to diverse knowledges and frameworks for understanding the challenges of our current moment. She looks forward to fostering vital collaborations with members of Western's research communities.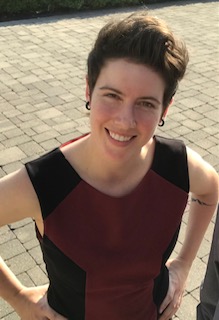 Kristen Harris
Special Projects Co-ordinator

Biography: Kristen Harris (BA, CHRL) joins the Western Academy for Advanced Research in a part-time capacity in the role of Special Projects Coordinator, supporting the daily operations and strategic mission of the Academy. Kristen is also an integral and valued Leader in her role as Administrative Officer in the Department of Earth Sciences, Faculty of Science. Kristen holds a Certificate in Labour Relations from Queen's University and is engaged with career development opportunities in the areas of conflict resolution, effective leadership, and labour law. She looks forward to promoting collaborative relationships among administrators and researchers, campus-wide and abroad.