Visiting Fellows

The Western Academy facilitates collaborations with internationally recognized and emerging scholars, thinkers and leaders.  Drawn from different communities and nationalities across Canada and the world, Western Academy Visiting Fellows enrich research themes by introducing new perspectives and ways of thinking about humanity's greatest challenges.


Current and Upcoming Visiting Fellows
---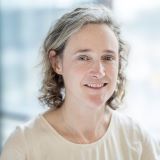 Katharine Willis
School of Art, Design, and Architecture, University of Plymouth (Plymouth, UK)
Theme 4:  Interdisciplinary Research to Address Technical and Social Barriers in Smart Cities and Communities
January, March—April, July—August 2024
A leading expert in smart cities and communities, Dr. Katharine Willis brings insights into how technologies connect with the places where we live. Dr. Willis is particularly interested in social and digital inclusion, and in how smart city technologies may be used to encourage citizen participation.
As a Professor of Smart Cities and Communities at the University of Plymouth (Plymouth, UK), Dr. Willis developed Smart City Futures, a graduate-level program that trains future leaders in smart city design. Currently, she is a member of the International Telecommunication Union, an agency of the United Nations that focusses on information and communication technologies.
— — — —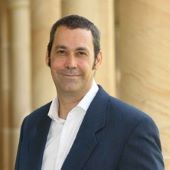 Damien Batstone
Australian Centre for Water and Environmental Biology, University of Queensland (St. Lucia, Australia)
Theme 3:  Climate Resilient Infrastructure and Buildings

February 2024
Dr. Damien Batstone is an internationally recognized expert in water resource recovery, anaerobic digestion, and photobioreactor design. Currently he serves as the Director of the Australian Centre for Water and Environmental Biology, a world-leading water research group at the University of Queensland, and is an active member of the International Water Association.
Dr. Batstone brings a wealth of experience related to photobioreactors and phototropic bacteria for wastewater treatment. He was among the first to consider purple phototrophic bacteria for these applications and has commissioned a number of successful pilot reactors based on his research. Dr. Batstone provides critical expertise in the area of photobioreactor design and process modelling.
— — — —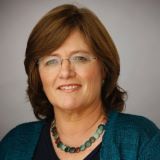 Lucy Jones
Dr. Lucy Jones Center for Science and Society (Pasadena, CA, USA)
Theme 2:  Climate Resilient Infrastructure and Buildings

February
—
March 2024

Dr. Lucy Jones is the founder and Chief Scientist of the Dr. Lucy Jones Center for Science and Society (Pasadena, CA), with a mission to foster the understanding and application of scientific information in the creation of more resilient communities, and a Research Associate at the Seismological Laboratory of Caltech. With a Bachelor of Arts in Chinese Language and Literature from Brown University and a Ph.D. in Geophysics from MIT, Dr. Jones furthers disaster resilience, through scientific research and collaborations with policy makers, including 33 years with the US Geological Survey. At the USGS she developed the methodology for estimating the probability that an earthquake will be a foreshock to a bigger event and led the creation of a national science strategy for natural hazards research and the SAFRR (Science Application for Risk Reduction) project. Dr. Jones created the first American major earthquake drill, the Great ShakeOut, that has expanded to now encompass over 60 million participants around the world.
Since completing her federal service, Dr. Jones has pursued other interests, especially the consequences of risk perception for action about the climate crisis. She leads
Tempo: Music for Climate Action
, an organization that fosters collaborations between physical and social scientists and musicians to change the emotional climate about climate change. She has also focused on performing on the viol with Los Angeles Baroque, and composed a piece for four viols on climate change,
In Nomine Terra Calens
.
— — — —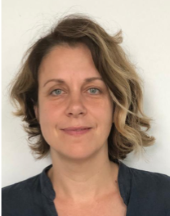 Paola Giudicianni
Consiglio Nazionale delle Richerche (Naples, Italy)
Theme 3:  Nature-Inspired Solutions for Carbon Transformation


February—March, July—
August
2024
Dr. Paola Giudicianni is a recognized expert in the chemical and physical characterization of biomass, a renewable energy source that is derived from plants.  She has also made contributions to the study of chemical and physical pre-treatments and thermochemical conversion processes (including torrefaction, pyrolysis, and gasification). Currently, Dr. Giudicianni is a researcher at the Consiglio Nazionale delle Richerche (CNR) at the Institute of Science and Technologies for Sustainable Energy and Mobility, which a public research entity in Italy.

Dr. Giudicianni contributes extensive knowledge about new and innovative downstream processing technologies for biomass. Her research explores the role of sustainable and economical production chains, especially on-site production of biochar, in improving the circularity of waste processing methods.
— — — —

Past Visiting Fellows
Becky Denlinger, Deputy Minister (ret.), Emergency Management, Ministry of Public Safety, Province of British Columbia, Victoria, BC
Theme 2:  Climate Resilient Infrastructure and Buildings | January, May, November 2023
Christian Maire, Franche-Comté Electronics Mechanics Thermal Science and Optics – Sciences and Technologies (FEMTO-ST), Besançon, France
Theme 1:  Mathematics of Neural Networks | June—August 2023
Frédéric Chavane, Centre National de la Recherche Scientifique (CNRS), Marseille, France
Theme 1:  Mathematics of Neural Networks | April 2023
Alex Lubotzky, Hebrew University, Weismann Institute of Science, Rehovot, Israel
Theme 1:  Mathematics of Neural Networks | April 2023
Maria Chudnovsky, Princeton University, Princeton, USA
Theme 1:  Mathematics of Neural Networks | February 2023